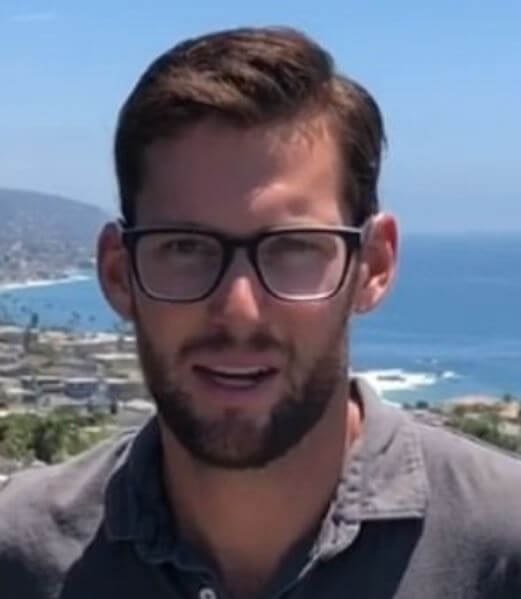 Josh Bourelle is the ex-husband of American television personality and television host Tayshia Adams.
Josh himself is a Roofing Contractor by profession. He is currently 30 years old. He is living in Los Angeles, California.
His nationality is American.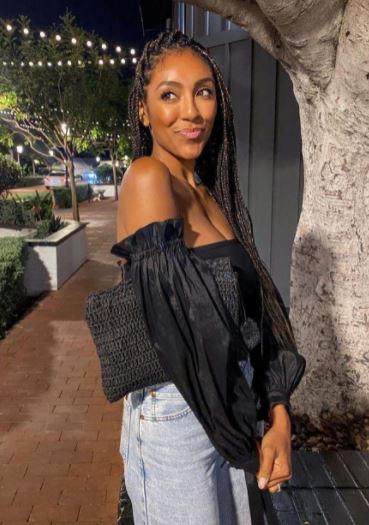 Relationship Status Of Tayshia Adams
Tayshia was in a relationship with Josh previously. They started dating back in 2012, and four years later, they got married.
They later ended their relationship and split in October 2017.
She then dated Chase Olswang in 2017. They dated him for a very short time.
In 2019 she dated John Paul Jones, whom she met on Bachelor in Paradise. They dated for a while and broke up.
As of 2021, She is in a relationship with Zac Clark. They both met each other on the 16th season of Bachelorette in 2020.
At the finale of that show, Zac proposed Tayshia. Currently, they are engaged and happy and enjoying their love life.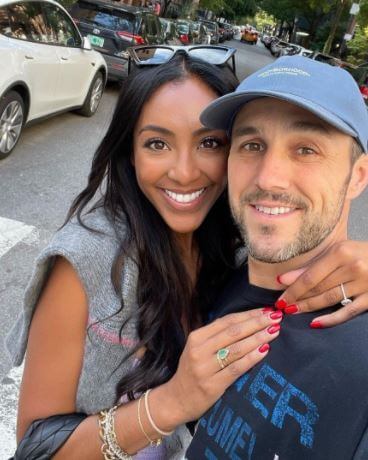 About Tayshia Adams
Tayshia is an American Television personality and TV host born on 4 September 1990. She is the daughter of Rosario and Desmond Adams and was raised in California.
Before being a TV host, she used to be a phlebotomist. She came to the spotlight in 2019 after she made an appearance in the show named The Bachelor.
She was also in Bachelor in Paradise too. As of 2021, she has launched her clothing band.
Tayshia Adams Revealed About Her Show
Tayshia Adams gave an interview on The Ellen Show in 2021. The interview was taken virtually due to Covid protocol.
There she talked about her reality show, best kisses and future husband.
She gave this interview when the show was running on the Television, and she was restricted to reveal anything about the show.
The host first asked about the best kissers in the Bachelorette. She was confused for a bit as, according to her, there were many best kissers.
Then she took the name of a few, and they were Blake, Brendan, Zac and Ben.
As they were out of the show, Ellen sarcastically said to Adams that her good kiss was not essential for her.
She was asked if she was the one to kick them out of the show but she didn't reveal it.
When asked about the person with whom she had a weird conversation, she took the name of Spencer.
They seemed to have a not-so-great conversation on the show. She then revealed that Jason might be the one to slide into celebrities' DMs out of everyone.
Ellen also agreed to it, although they had no reason for their statement.
She then expressed that Ivan was the one who always made her smile among everyone in the show.
She said that Ivan could make her smile when she needed one. When asked about her future husband's material, she said all of them were capable.
But she then took the name of Zac. Ellen then said that she would be ending the show with Zac.
As it was unknown, people most likely thought the same, but Adams, on the other hand, didn't receive much about the show as it was running, and she was not allowed to say anything.
She then took the name of Noah when asked about the person to get drunk at the Rose ceremony.
Age
Josh's ex-wife Tayshia is 31 years old.
Net worth
The net worth of Tayshia is $1-$5 Million. Her source of income comes from being a television personality and television host.
The average income of a TV personality is $44,683 per year.
Josh Is The First Boyfriend Of Tayshia
Josh is a professional roofing contractor, whereas Tayshia is a TV personality.
Both of them used to date each other while they were in college. They were in a long-distance relationship, which was hard for them.
For Tayshia, it was her first relationship and they even got married.
But their marriage didn't last long. They broke up and divorced after a year of marriage due to a lack of understanding.
Tayshia Adams Was Rushed To An Emergency
Tayshia is a former marathon runner. In 2021, Adams was rushed to the hospital.
Her fans were worried and guessed that something had happened to her while running. But later, things were cleared as she revealed. She was having severe stomach pain.
She had appendicitis and a stone in the kidney. She stayed in the hospital for a while.
She was so much in pain. Although she was around medical experts, she still felt uneasy about the whole situation.
After some time she was sent home but was not completely healed.
Still, she sometimes faces stomach pain, but now the pain is low and doesn't frequently occur.
Tayshia Injured Her Leg
Tayshia was walking to get her skittles in the vending machine. She heard a song behind her back and was enjoying the song.
When she turned around, she saw a truck with her friends inside. She was looking inside by the window and talking to her friends.
She was hanging in the door of the truck. Her friends said that they would hold her and let the driver drive.
She was hanging in the moving truck and was having fun. But after a while, there was a speed breaker.
By its shock, she fell off, and the back tire rolled over her leg. Her bone cracked, and she was taken to hospital.
She had a tires mark on her leg, which didn't go with ease. Not only that, but she also needed to plaster her leg.
After that, she didn't even know how to walk for a while, so she had to get training to walk again.
Visit Doveclove For Spicy Articles Of Your Favorite Celebrities
Subscribe to our Newsletter