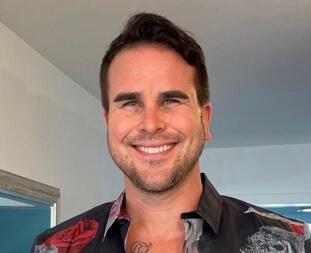 Josh Seiter is a TV personality and an exotic dancer. He came to the spotlight after appearing in the reality TV show The Bachelorette season 11 in 2015.
He got eliminated in the first week of the show.
He was born to his parents in 1987 and has his birthday on August 14. He is an American citizen by nationality.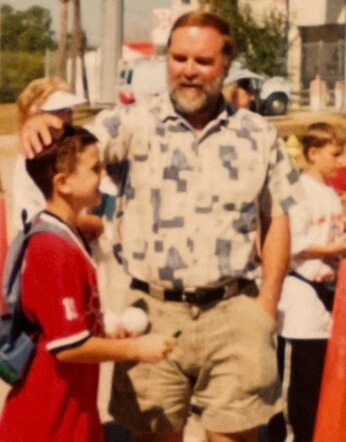 Married Life Of Josh
Josh is not married yet, but he does have a partner. He is dating his boyfriend, David.
They have been in an on/off relationship since Nov 2022. He has shared many pictures of him with his partner on his social media.
He claimed that he is now in a healthier relationship than ever and is happy with David.
Josh's Mom Accepted His Relationship
As of 2023, Josh and his partner are engaged, which makes David his fiance.
He said that his soon-to-be husband David proposed to him unexpectedly.
David wanted to have dinner with Josh's mom, so they drove away to Josh's mom's house. David surprisingly proposed to him, and he said yes.
His mom was happy for them.
His mom grew up in a conservative Christian family, and because of that, Josh didn't expect his mom to accept their homosexual relationship.
But his mom was genuinely happy and accepted their relationship, which meant much to Josh.
Before David, he had dated many women. Back in 2020, he was in a relationship with Yolanda Leak.
They met in 2020, and shortly after knowing each other, they started dating and then got engaged.
However, their relationship didn't last long, as they broke up a few months after their engagement.
He then dated Karine Staehle in 2021. He managed to keep his relationship with Karine private for a while, but then he opened up publicly.
Their relationship was short-lived, as they parted away shortly after making it public.
Age And Net Worth
Josh is 36 years old. He has a net worth of $1.5 Million. His source of income is acting and content creation.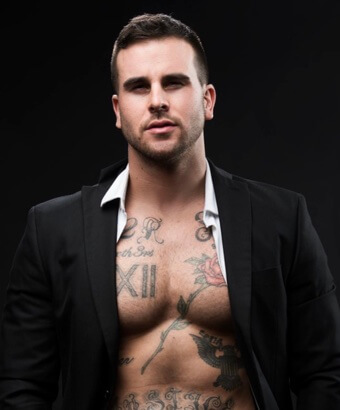 Josh Death News
A few months ago, on August 27, there was news of Josh being dead.
His death news was revealed through his official account, and it was written that he passed away and his family needed privacy during that time as they were grieving his death.
His death shocked everyone, but a day later, Josh posted a video of himself clearing that he was alive and that his death news was nothing but a hoax.
He claimed that his Instagram account was hacked, and he couldn't access it for 18 hours.
He said that he managed to get his account back after 18 hours, and during that time, he received lots of calls and messages from the people.
After his clarification, there was a question about how nobody, his partner, or his family came and said he was alive.
For that, he replied that he didn't have any particular pr team like celebrities and thought he wasn't famous, so he didn't know that his fake death rumor could circulate so fast.
Josh Was Brain Washed By His Family
Josh gave an interview to Gayete where he opened up about growing up in a conservative family.
He was born in a Christian family and grew up with his two brothers.
He didn't have a normal childhood because of her parents' conservative thinking.
His brother went to school, but when Josh was two years old, his parents started homeschooling his brothers.
His parents thought that going to school and high school was not good for them, so when Josh turned 4, his parents started homeschooling him, too.
He was homeschooled till high school, and because of that, it took him a very long time to know about himself.
His parents brainwashed him, so he never got the chance to realize who he was as an individual.
The Exotic Dance Opened His Eyes
Josh is a well-known TV personality, and besides that, he is also an exotic dancer. Josh came out as bisexual in 2023.
It took him many years to accept who he was.
He is in his 30s, and after learning so many things and seeing so many things, he realized who he is, and it made him clear on what he wants.
He grew up in a conservative household, and because of that, he got to learn minimal things.
However, he began seeing things differently when he joined the University of Illinois.
Before that, in a Christian household, he only knew about heterosexual sex, but after college, he learned about homosexuality, too.
He then started doing exotic dance, which made him realize his true self and what made him happy.
Because of those things, he became able to accept his sexuality, and that's when he decided to come out.
Visit Doveclove For Spicy Articles Of Your Favorite Celebrities
Subscribe to our Newsletter