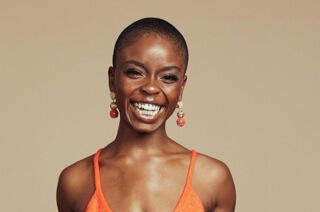 Joy Sunday is an American filmmaker and actress. She has currently shown her appearance in the Netflix comedy-horror series Wednesday as Bianca Barclay.
She was born to her Nigerian parents in Staten Island, NYC. Talking about her siblings, she has a brother Victor Okon.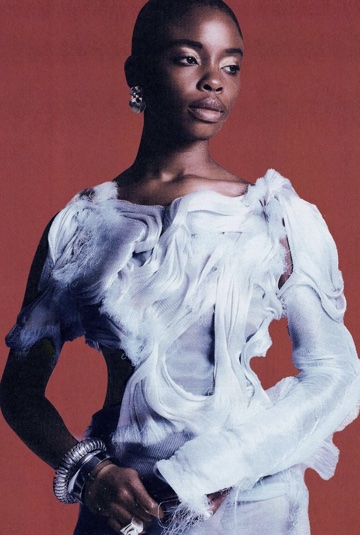 Relationship Status
Joy is not married yet. Joy has remained very silent about her love life, so it's unknown whether she is dating anyone.
It is also unknown if she ever had a boyfriend or not.
Age And Net Worth
Joy is 27 years old. She has a net worth of $1 Million.
Joy Was Wrong About Tim Burton
Joy revealed that staying away from home for a long time for the shooting on Wednesday was an excellent experience for her.
Although unknown to many cast and crew, she got along with everyone well.
She revealed that she was nervous about working with the most significant filmmaker and director, Tim Burton, for the first time, as his name is huge in the entertainment industry.
She thought working and satisfying Tim in the shooting would be difficult. But it was the opposite of what she thought it would be.
Tim turned out to be a fun guy to work with. He was the person who loved the fun and laughed at the set.
Joy revealed that Tim made her and other people comfortable in the set.
She also talked about Jenna Ortega, who made the set full of joy and enjoyful.
Joy Linked With Her Character On Wednesday
Joy played the role of a Siren "Bianca" in the series Wednesday, revealing that she found a similarity between herself and Bianca.
Although Bianca is portrayed as an evil character in the series, the journey of fear and struggle makes Bianca the way she is, which makes Joy connect to her.
She revealed that, except for the kind part, Joy is totally like Bianca.
Bianca acts tough, but inside she is scared that someone might hurt her, so she bounds herself with protection.
Joy is somewhat like her as she feels threatened by people hurting her from the inside.
Joy Was Excited To See Others' Work
Joy revealed in an interview that she was excited to see her series Wednesday finally released on Netflix.
She was hoping to get feedback from her fans and followers, and she was mainly excited to see the series getting released as she and the whole team worked hard for it to be completed.
She also expressed that although she was getting along with everyone, she could not see the onset performance of many because of the huge script, crew, and different shooting times and locations.
So after the release of the series, she was hoping to see the performance of her friends and co-actors on screen for the first time.
She wanted to see how their hard work turned out
Joy Feels Lucky
Joy always wanted to be an actor and work on more significant projects.
So after getting the opportunity to play a role in Tim Burton's series Wednesday, she was more than happy.
Not just her but her parents were also very excited and happy about her.
She said her parents always supported her in her path, so she feels fortunate.
She revealed that she always describes the whole scenario of the set to her parents when she meets them and tries to make them understand how things work.
She updated her parents about everything she had been doing on set. Her parents were proud of her.
Visit Doveclove For Spicy Articles Of Your Favorite Celebrities
Subscribe to our Newsletter