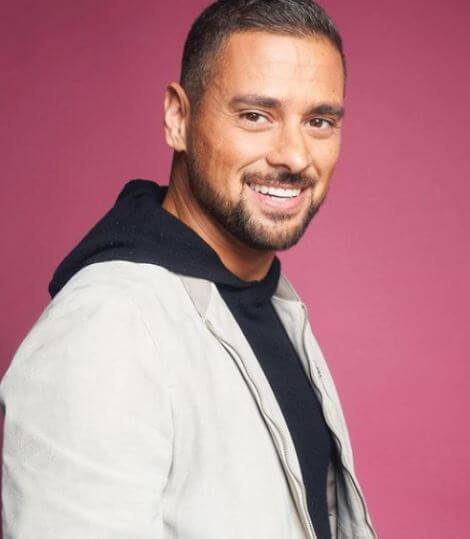 J.R. Ramirez is a Cuban-American actor. He is popularly known for his character play as Jared Vasquez in a series named Manifest.
He was born in Matanzas, Cuba. J.R. is an American citizen. He was raised in Tampa, Florida. He is Cuban-American by his ethnicity.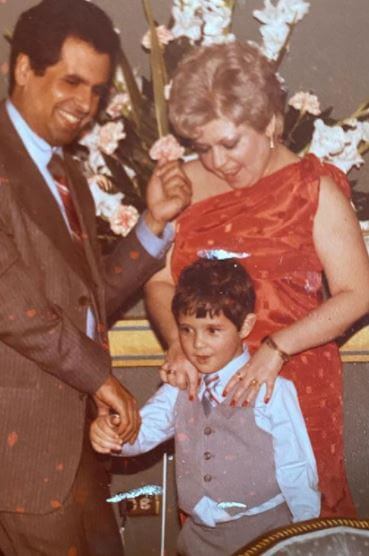 Relationship Status Of J.R Ramirez
J.R likes to keep his love life private. His past relationships are still unknown.
But a time back, he was gossiping about dating Adrienne Houghton. The rumor about them dating flashed in 2012.
But none of them spoke about it, and it got vanished on itself.
Ramirez is currently in a relationship with Melissa Roxburgh. She is a Canadian actress.
They both played the role of onscreen lovers in the famous series Manifest. They both co-starred each other in that series.
But later, their onscreen love life showed an impact on their real-life too. They both started dating each other in real life.
They both are quite private about their relationship, so they didn't open up about how it all started between them.
In 2020 the couple opened up about their relationship, but they were dating before revealing it.
The couple has already spent 1 and a half years and still counting more. J.R is enjoying his love life with Melissa.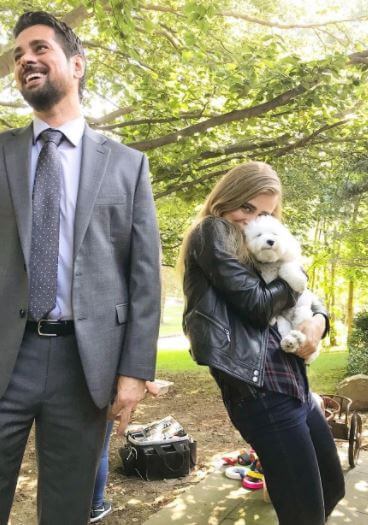 About J.R Ramirez
J.R was born on 8 October 1980. His parents raised him in Tampa, Florida. He has appeared in many films.
Some of his movies are I Will Follow, Drunk Wedding, Sun Dogs, and Lazy Susan.
Besides movies, he has also shown his appearance in many T.V. series.
In 2018 he played the role of detective in a series named Manifest. Most people notice him through his same role.
Currently, he is working on the final season of Manifest.
J.R Is A Fitness Freak
J.R Ramirez gave an interview to the podcast "Mens Journal Fitness," where he talked about his fitness.
Ramirez is famously known for his role-play in the series Power, and he is now backing with its new season.
More audience is showing their interest in his new series, and he said that his series is in no two positions in TV.
Games of Thrones are in 1st position. After that, he opened up about his fitness and talked about how concerned he was about fitness.
He started talking about his childhood, and he said that he was very overweight when he was young.
He lives in New York, and it has become hard to maintain his fitness because of NY pizza and cheesecakes.
He said that he started his fitness journey in his 20s, and his friends were why he joined the fitness center.
He grew up playing tennis and basketball, and in his teens, he started losing weight. As of now, he is very obsessed with fitness and workout.
He said that if he doesn't train his body for seven days, he starts feeling different, so he tries his best not to miss his workout and eat well.
The character he is playing in the series has made him even more concerned about fitness. As he has to fit in his character, he does push-ups, squats and much hard training.
He even posted a picture of himself in abs and looked stunning in that photo. Ramirez said that he does Cindy, which includes pull-up push-ups and squats, and he was able to get those abs.
Ramirez said that while he was in his 20s, he had some friends who were in the military, and some hit the gym, and they somehow inspired Ramirez to do the gym and work out his body.
Age
He is 40 years old. He has a height of six feet and one inch, and his weight is 80 kg.
Net Worth
The net worth of Ramirez is $1 Million. His source of income is acting.
The yearly income of American actors is estimated to be $58,580 per year.
J.R Ramirez Was A Waiter In Earlier Days
Now, Ramirez may have been one of the biggest stars and worked in one of the most-watched and liked series, "Power" and "Manifest," but life was not always the same for him.
He used to be appointed as a waiter and bartender in the restaurant.
He has worked in almost every restaurant in Los Angeles but never worked for more time.
He had done a job as a waiter and bars tender. He worked at almost every restaurant in L.A.
But as soon as he got an opportunity in commercial ads and acting gigs, he didn't miss the opportunity and left his job for his acting.
J.R Ramirez Injured His Hand
J.R spent almost four of his years in the series Power and created a lot of memory and was emotionally attached to the show.
After years, it was the last scene for J.R as it was his death scene in the series.
He was doing stunts for the scene, and he broke his hand and injured his fingers in the last scene.
The scene was executed perfectly but left J.R injured. J.R considered it the hardest day of his career as he was left injured and was leaving the show after four years of memory.
It was emotionally hard for him, but it was also his new beginning in other movies and series.
J.R's Best Friend Is A Dog
Ramirez adopted a dog in 2016. He named him Freddy. Freddy is 6 years old now, and J.R is still connected to him.
They both always hang out together and enjoys each other's company.
As the saying says that the dog is the man's best friend, J.R considers his dog his best friend.
They have been together for about 5 to 6 years, and their bond is so natural and lovable.
J.R always keeps a photo of him and Freddy hanging out on his social media accounts and people and loves to watch them together.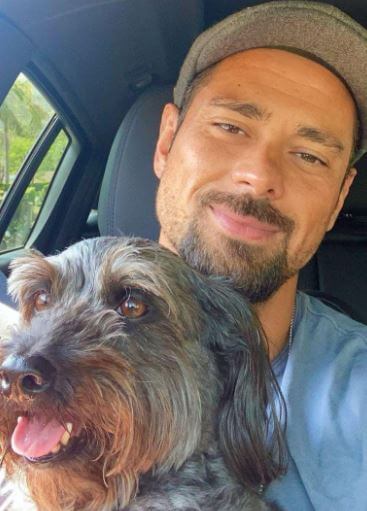 Visit Doveclove For Spicy Articles Of Your Favorite Celebrities
Subscribe to our Newsletter