Julian Segura is the son of American stand-up comedian, actor, writer, author, and podcaster Tom Segura.
His mother, Christine Pazsitzky, is also a comedian and podcaster. Julian was born in 2018. He has an elder brother named Ellis.
Parent's Married Life
Tom is happily married to Christine Pazsitzky. They tied the knot in 2008 and have been married ever since.
The two run a show called Your Mom's House, where they talk about personal life and many other things happening worldwide.
They are parents to their two beautiful children.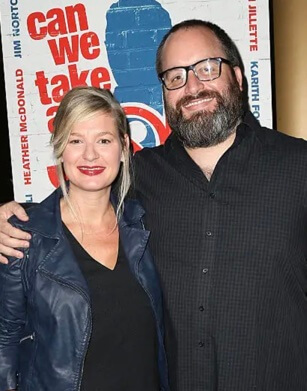 Age
Julian is five years old.
Net Worth
Julian's father's net worth is estimated to be $12 million.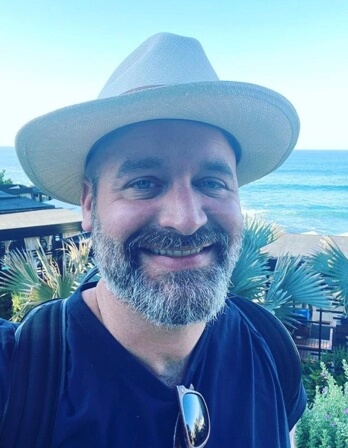 Netflix Bought The Jacket For Tom, But He Never Wore It
Tom did his first-ever comedy stand-up with Netflix back in 2014. While working with Netflix, every artist has the advantage of a wardrobe.
Tom revealed that he wanted to look good during his fourth special, so he hired a stylist.
He wanted jackets, so his stylist came with all the cool ones.
He liked one jacket in particular, but its price was $5000, and he said he wouldn't buy that expensive jacket.
His stylist said what if Netflix would buy it for him. He was not sure, but he called Netflix, and they agreed to buy it for him.
The jacket was olive, and he wanted that to be blue.
The jacket was made in Italy, so he asked that person to make it in blue color, but he said that he would make it in blue color, but it would take around four months, and his show was in two weeks.
So they decided to dye that olive jacket. They sent that to a person in LA, and he dyed the jacket blue.
However, a week before his special, he changed his mind and decided not to wear that jacket.
He said he didn't want to be a leather guy on stage and started feeling weird about wearing it.
He wore the jacket he had in his wardrobe. Tom never wore that jacket.
Tom Talked About The Challenges Of Being A Dad
Tom has two kids. He said that it is a beautiful feeling to be a dad but challenging at the same time.
He shared that his younger son doesn't like being called by his first name.
His son insists on addressing him as Sir from morning to night. He said he would throw a tantrum if he didn't call him sir.
His older son refused to wipe his ass after pooping. He said he had to do it by himself, but his son told him he would do it after he grew taller.
Tom Received A Serious Call From Wells Fargo
Tom shared an incident when he got into some serious trouble.
He went to a bank, and there was a teller who he thought was beautiful. He had a friend who was single for a very long time, so he wanted to set up his friend with the bank teller.
He texted his friend that he saw a beautiful girl in his bank who would be a perfect match for him, and his friends insisted on seeing her picture before going on a date, but he didn't have her pictures.
The following week, he went to the bank, saw the same teller, and clicked some photos without her consent.
When he got back to his house, he got a call from the Security division of Wells Fargo, and they asked him why took a picture of the bank.
He said he didn't take the bank picture; instead took the teller photos for his friend. They asked him to delete that photo.
Visit Doveclove For Spicy Articles Of Your Favorite Celebrities
Subscribe to our Newsletter