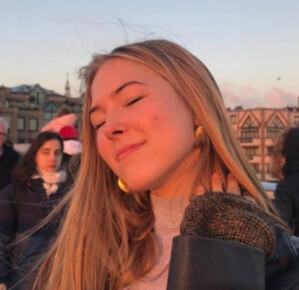 Julie Rose Clapton is famous as a celebrity child. She is the daughter of an English rock and blues guitarist, singer, and songwriter, Eric Clapton.
Her mother, Melia McEnery, is a socialite and philanthropist.
How Did Her Parents Meet?
Before her father's marriage to her mother, her father married Pattie Boyd from 1979 to 1989.
Her parents first met at a party in the year 1998.
At the time, her mother, Melia McEnery, was working as an administrative assistant to Giorgio Armani. While at the party, she asked for Clapton's autograph for her uncle.
They hit it off immediately, and Clapton started asking her out and eventually started dating.
Despite their 32-year age gap, they married in Clapton's hometown, Ripley, on New Year's Day of 2002.
During an interview with Telegraph, Clapton said Melia was the only woman he had had an equal relationship with and gushed about her, saying that the moment he saw her, it was clear that she was capable of being an adequate partner for anybody, even though she was half of his age.
Her strength and how she occupied her space with absolute authority captivated him.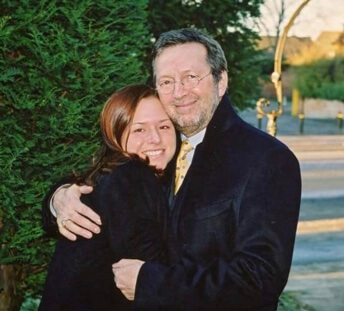 Age
Julie was born on June 13, 2001, in Columbus, Ohio, United States. She is currently 21 years old.
Net Worth
Her net worth is currently under review. As of now, we have her father's net worth, and his net worth is $450 million.
The Tragic Death Of Her Half-Brother
Her half-brother Conor was born in 1986 to her father from his relationship with Italian actress Lory Del Santo while he was still married to his first wife.
When Conor was four and a half years old, he accidentally fell out of an open window on the 53rd floor of a Manhattan apartment building and tragically died.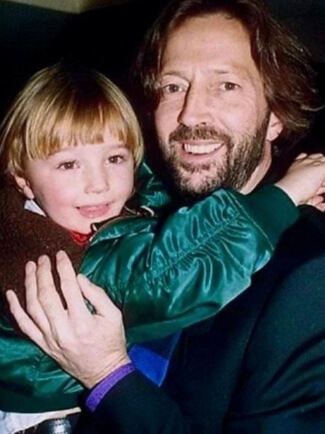 During an interview, her father, Clapton, said his beloved son was the main reason he pushed himself to treatment.
According to him, he was still drinking when Conor was born, and though he was little, he could see what he was doing. He was tired of that, so he quit for good.
He was in the hotel room when Conor's mother called him to inform the death of their son.
He said she was barely making sense but said he was dead.
He recalled putting down the phone and calmly walking down the hotel to that place as if nothing had happened.
As he walked past the streets, he saw the crowd and the paramedic's van but still did not run to see his dead son, for which he will punish himself his whole life for not running to him to see him.
The truth is he couldn't because he was too frightened, he said.
How Many Siblings Does She Have?
Julie Rose is the eldest of her parent's three children.
She has two younger sisters, Ella May, and Sophie Belle, born in 2003 and 2005.
Besides that, she has two paternal half-siblings, Ruth Kelly Clapton and the late Conor Clapton.
Ruth was born in 1985 but was hidden away from the public until 1991, after the media released her identity.
She was born to her father, Clapton, and her mother, Yvonne Kelly, married to their respective partners.
About Her Father
Her father was 15 when he bought a guitar and started learning it. Initially, he had no idea.
It was for his pure love for listening to music that he started to play because the music he loved listening to was being played on guitar.
When he was finding his feet on the blues guitar, he was constantly inspired and encouraged by John Mayer and fed and nurtured.
He credited him for making him value himself. He fell in love with his closest friend, his bandmate George Harrison's wife model Pattie Boyd.
He pursued Boyd many times while she was still married to Harrison.
Harrison and Boyd's marriage life had already started falling apart with the Beatles' rise, and things eventually started getting out of control.
They divorced in 1977. Two years after, Clapton and Boyd got married. However, his constant infidelities and heroin addiction resulted in divorce in 1989.
Visit Doveclove For Spicy Articles Of Your Favorite Celebrities
Subscribe to our Newsletter