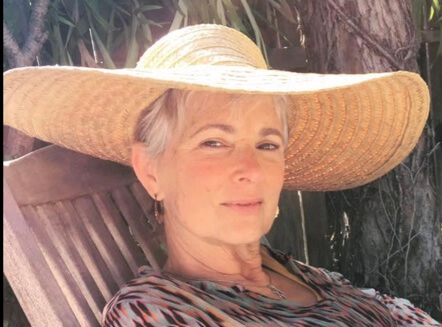 Kathleen Balgley is famous as a celebrity mother. She is the mother of a UK-born American model, actress, and author, Emily Ratajkowski.
Balgley is a former English professor.
Her Daughter Is A Key Factor Of Her Long Lasting Marriage
Kathleen married John David Ratajkowski, an artist, after she became pregnant with Emily.
Before that, she was in an on-off relationship with David.
In her book "My Body," which is a book of personal essays, Emily openly expressed her relationship with her parents and how she was the glue that stuck her parents together even before she was born.
She wrote that her parents were in an on-off relationship, but when her mother got pregnant with her, they decided to get married.
Even after the marriage, Emily acted as a glue.
Recalling the time of her parents' turbulent marriage, she wrote there would always be one of the parents leaving after every argument, and one of them would always plead the case or air their grievances, and she would listen, performing her role dutifully. As a result, nausea would stay with her for days.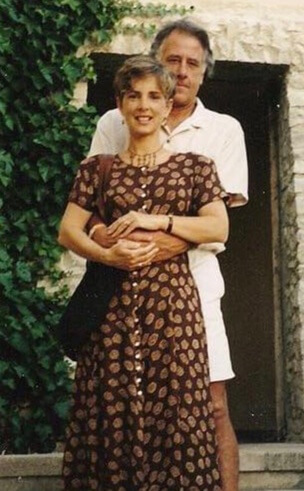 Age And Net Worth
Kathleen was born in 1952, and her current age is 71.
Her net worth is currently under review. As of now, we have the net worth of her celebrity daughter.
Her daughter Emily has a jaw-dropping net worth of $8 million.
Her Comments About Emily Looks Affected Her Relationship With Her Daughter
Kathleen is classically beautiful and often compared to Elizabeth Taylor and Vivien Leigh.
She always instilled the value of celebrating her look and beauty, but her constant feeding of beauty and looks messages from the beginning affected their relationship.
Emily, while appearing on The Drew Barrymore Show to talk about her book "MY Body," Emily While revealed how her mother placed the value on beauty and how that affected her, including herself.
Emily said that her mother's subliminal messages, in small ways, respond to her own experiences.
According to her, her maternal grandfather had an attitude.
He would tell her mom that there is no need to thank her if anyone praises her beauty, saying she hasn't done anything to deserve it or she hasn't earned her beauty. Hence, it's not a genuine compliment, and so on, she felt a complicated, conflicted feeling.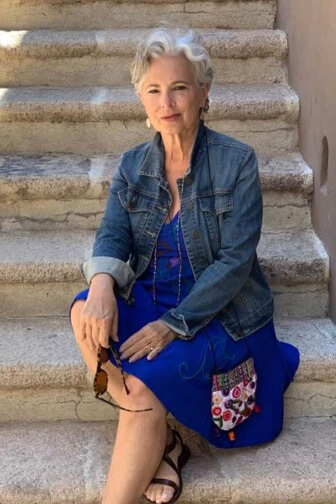 After Emily was born, she passed on her and was like, "You own it, You do your thing."
Emily went on to say that she had puberty very young, and her mother was like, "Just celebrate your body" at the same time, she also saw a better scope in a modeling career in terms of money but didn't realize what happened.
Emily would lay in bed praying to be beautiful as a child. But, besides that, she never prayed for all the things others prayed for.
Her mother instilled in her the most powerful women are those who are the most beautiful and the sexiest, and Emily wanted that.
In her book, she recalled how her mother would put her sexiest photo on the kitchen counter so that every guest would see it as they entered the house.
The picture and its location embarrassed her, and after she moved out of the house, Emily asked her mom to remove it.
Because of all those experiences, Emily tries to discern if she is beautiful by going through the online pictures of herself and zooming in.
She wrote she tries to measure her allure as objectively and brutally as possible and to calculate her beauty to protect herself and understand precisely how much power and lovability she has.
Emily Is The Only Child
Emily is the only child of Kathleen with her husband, John David.
Besides, Kathleen is also a grandmother of her two-year-old grandson, Sylvester Bear McClard, whom her daughter shares with her then-husband, actor, and producer, Sebastian Bear McClard.
Emily, via Instagram, announced her marriage to Sebastian in the summer of 2018.
The couple separated in July 2022, with Emily filing for divorce in September.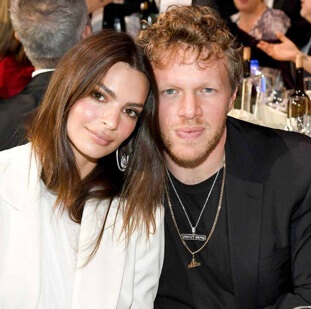 Is Emily Dating Harry Styles?
Emily and Harry Styles are sparking dating rumors after they were spotted passionately kissing in the streets of Tokyo just six months after Emily filed for divorce.
Harry Styles is currently in Japan for his Love On Tour Series.
Both seem to have moved on with their lives, as Harry was dating actress Olivia Wilde before breaking up in November last year.
Visit Doveclove For Spicy Articles Of Your Favorite Celebrities
Subscribe to our Newsletter