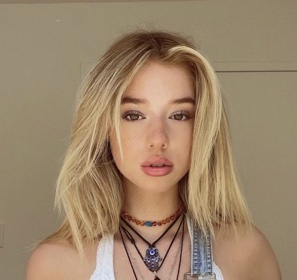 Kayla Divenere is a TV actress, singer, and social media influencer. She came to prominence after she auditioned for Renesmee's role in the movie series Twilight: Breaking Down as Renesmee.
She has recently released her song Jumping the Gun. She was born in 2003 and has her birthday on November 29.
Her parents own a bakery shop. She has a brother named Daniel.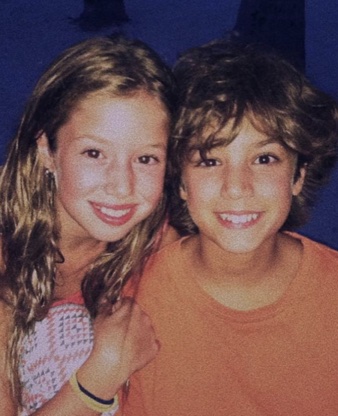 Married Life Of Kayla
Kayla is currently unmarried, and she is not even dating anyone.
However, she had been involved in dating in the past.
She hasn't revealed much about her love life. However, she did say that her ex-boyfriend inspired her song about Megan Fox.
She didn't reveal the guy's name but opened up that he kept comparing Kayla with Megan Fox.
No matter how much she did for him, he never appreciated it. She later ended her relationship with him.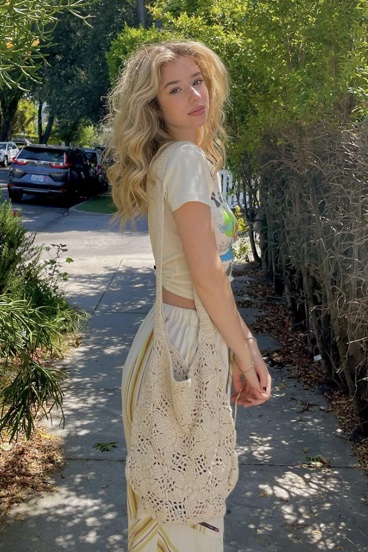 Age And Net Worth
Kayla is 19 years old. She has a net worth of $ 1.5 Million.
What Makes Kayla Disinterested In A Guy?
Kayla gave an interview to Hollywire where she talked about her style and what could easily make her disinterested in a guy or a partner.
She started off talking about her style and named her style Vintage Streetwear.
She loves wearing vintage and prefers mixing them with some baggy clothes, like streetwear, which are ripped off.
She mixes these three styles and creates her clothing style.
After that, she revealed that she gets disinterested in her partner if their taste in music is bad.
If she would date someone, they must have good taste in music.
If she is dating someone and her partner listens to rap, it would be hard for her to go along with them.
Her partner must hear the song with an Indian and rock combination on it.
Kayla's New Song Is Dedicated To A Guy
Kayla recently released her new song titled Jumping the Gun.
She opened up that she wrote that song for a guy and felt stupid while sharing the story.
She met a guy at a Hollywood premiere and talked to him for just a few seconds.
But within that moment, she felt that the guy was her soulmate, and the next thing she knew was telling her friend about the guy being her soulmate and writing a song for him.
She knew absolutely nothing about the guy, but they had a moment where they made eye contact, and because of that, Kalya felt so good about the guy and wrote a whole song about him.
After she released the song, she talked to him on social media and said she had written the song for him.
But sadly, nothing could happen between them.
Kayla's Obsession With Justin Bieber
Kayla has always been a big fan of Justin Bieber.
She is really into him, and her obsession with Justin was so big that in 2020, she even released a song about him, and the title was Justin Bieber.
She was 16 years old when she wrote the song and had her room fully covered with Justin's poster.
She always loved listening to his music, and the cardboard of Justin Bieber that she used on her music video was a gift from someone.
She got that cardboard when she broke her ankle at 14 years old; it has been with her since then.
As a fan, she just thought of writing and releasing a song for him, hoping that Justin would hear it someday.
Visit Doveclove For Spicy Articles Of Your Favorite Celebrities
Subscribe to our Newsletter