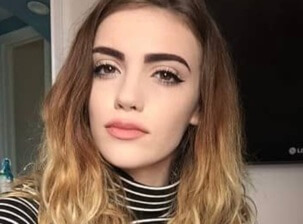 KeeLee Breeze Van Winkle is the daughter of American rapper, actor, and TV host Vanilla Ice.
Her mother's name is Laura Giaritta. She has a sister named Dusti Rain Van Winkle.
She is an American citizen by her nationality.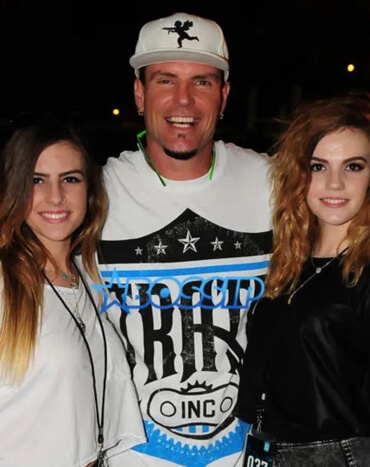 Who Is KeeLee Dating?
Unlike her mom, KeeLee is very private about her personal life, so it's unknown if she is single or dating anyone.
She is on Instagram as @keeleebreeze, but her account is private.
About KeeLee's Father Vanilla
Vanilla is a rapper, actor, and TV host. Vanilla is famous for his 1990s rap and is also considered a pop culture idol.
He was born in South Dallas, USA. He was raised by his mother and stepfather and had no idea about his biological dad.
His birth name is Robert Matthew Van Winkle.
Parents Married Life
Vanilla was previously married to Laura Giaritta. They tied the knot back in 1997 and shared two beautiful daughters.
Their daughters' names are Dusti Rain and KeeLee Breeze. They were married for 19 years, but sadly, in 2016, they ended their marriage.
As of 2023, he is in a relationship with Kirra. They have a daughter together named Priscilla Love. They welcomed their three months premature baby in 2018.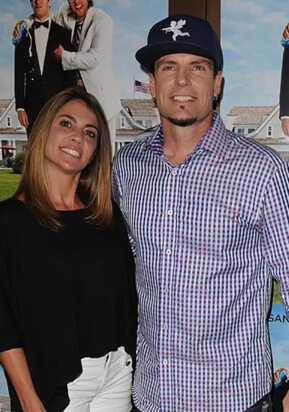 Vanilla Dated Madonna
In 1991, Vanilla dated Madonna, but their relationship didn't last long. They ended their relationship within eight months.
In 2021, Vanilla claimed that Madonna was the one who proposed to him; at that time, he was so young.
Age And Net Worth
KeeLee was born in the year 2000 and is currently 23 years old. Her father, Vanilla, has a net worth of $12 Million.
Vanilla Never Thought Of Playing For White People
Vanilla is a well-known rapper who became prominent after his music Ice Ice Baby.
Before that, he was just a small artist. In one of the interviews, he opened up that he worked with great black rappers like Tupac.
As he is a white artist, the interviewer wanted to know how a black artist treated him in the rap world, and he replied that all the black artists were great to him.
He met Tupac when he was an opening act performer for Tupac and other black artists were so lovely to him, and he worked with black rappers for so long.
He never thought he would ever sing for white audiences, but surprisingly his music got hit, and after that, his small audience changed into a huge one.
Vanilla Was Always High
Vanilla made himself an icon in pop culture and has won the hearts of many people.
But besides being a great rapper, Vanilla was a fun-loving man during his 20s.
One of the men named Al Bowman, who used to drive Limo in Los Angeles, opened up about Vanilla.
He said that Vanilla always used his Limo to have fun. He was always high on drugs, and Al Bowmen had witnessed him having s*x with Madonna and other girls in the limo.
Vanilla used his limo for getting girls, using it as a trash car, and other fun things.
Al Bowman even shared what Vanilla said while he was high.
According to him, Vanilla fell in love with a woman who was a man when he was high, and one time, Vanilla told Bowman that he wanted to be a male stripper.
Vanilla In A S*x Book
Vanilla and Madonna's relationship is not a hidden thing to anyone.
They dated back in the 90s for eight months and had a crazy love for each other.
Sadly their relationship was too short, and in 2021, Vanilla opened up about the exact reason for his breakup with Madonna.
Vanilla was in his 20s when he dated Madonna and even said that Madonna proposed to him while they were dating.
He felt that he was too young and was in starting phase of his career, so he wasn't ready and denied the proposal.
But this was not the actual reason behind their split.
Vanilla decided to end when Madonna released her Sx book in 1992 and in her s*x book; she used Vanilla's nude picture.
What more shocking was Vanilla had no idea about her doing that, so it meant Madonna used Vanilla's picture in her book without asking him.
He felt used and was disgusted seeing himself in that book.
Vanilla Got His Name From His Friends
Vanilla's real name is Robert Matthew Van Winkle, and his mom and stepdad raised him.
As he didn't know about her biological dad, he took his stepdad's surname, but in the rapping world, he is known by the name Vanilla Ice.
The name Vanilla was given to him by friends. He was into dancing when he was at the age of 13 and did break dance.
He used to perform head spin and was the only one who could do such tactics, so his friends started calling him Vanilla.
He didn't like that name before but later started liking it.
He later added Ice, one of his break dance moves, and ended up naming himself Vanilla Ice.
Visit Doveclove For Spicy Articles Of Your Favorite Celebrities
Subscribe to our Newsletter