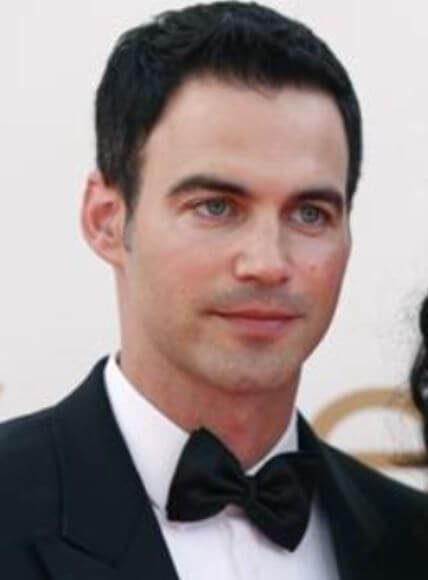 Keith Lieberthal is the husband of American actress Julianna Margulies.
He has a son named Kieran Lindsay Lieberthal with Julianna. He was born to parents Kenneth Lieberthal and Jane Lindsay.
Keith is a lawyer by profession. He is an American.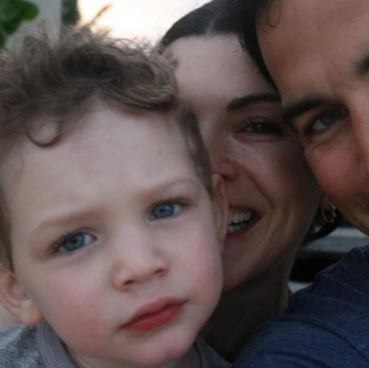 Relationship Status Of Julianna Margulies
Julianna was in a relationship with Ron Eldard, who is an actor. They both met each other in acting class.
They began dating back in 1991. In 2003, they both ended their long relationship.
Julianna then dated Keith, who is a lawyer. She met him at a dinner party. They both talked and fell in love with each other.
Julianna revealed that she had mistaken him for an actor because of his good looks.
They took their wedding vows in 2007 and have a son together. Keith and Julianna have completed two decades together.
They are very happy together.
About Julianna Margulies
Julianna is an actress born on June 8, 1966. She was born to Francesca Goldberg and Paul Margulies and was raised with her two sisters.
She is well known for her role as Carol Hathaway in the series ER. She started her acting career playing a small role on tv.
After playing in many small roles, she finally got a chance to play a lead role in 2009.
Some of her movies are The Good Wife, Evelyn, and Ghost Ship. Besides acting, she is also interested in writing.
She published her book in 2015. She is a multitalented woman.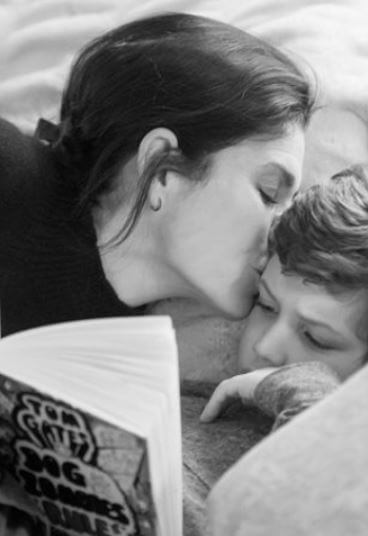 Grateful For Unexpected Life
Julianna Margulies was interviewed on The Late Show With Stephen Colbert in 2022.
There she talked about her movie, her book, and her prediction. The three-time Emmy Winning Actress Julianna was in front of a live audience group after a long time.
She was feeling too great to meet with a number of people. Her first-ever interview was live in front of people after the Covid pandemic.
She was in the Stephen Colbert show in 2019 as well. It was her last show before the Covid pandemic came across.
Back then, she was doing a movie related to the Ebola pandemic. In that show, she said that something would be wrong in the world, and some pandemic would hit the country.
No one believed her back then. But in 2022, people were amazed by her prediction. Julianna revealed in the show that she was claustrophobic.
So shooting the movie during the Ebola pandemic wearing a big 50 pounds head mask was a horrible experience for her.
But she regraded to carry that helmet around as it could be beneficial during covid flights.
Everyone was locked inside their places in lockdown, and so was Julianna. But she utilized the time and wrote a book and published it.
First, she wanted to write a book about set etiquette. She thinks that there are three essential things in the set: arriving on time, knowing your lines, and not complaining.
She follows that etiquette inset. Even though many disturbances are happening inset, she stays pretty and ignores them.
She started writing during the pandemic time. First, she wrote about acting stuff in her book, but her agent said that stuff doesn't sell in the market.
Then her agent suggested writing a book about her life and childhood as she went through a lot in her past.
She was a waitress in the past, and now she is a well-known actress.
So her life had always been unexpected. Hence she named her book Sunshine Girl: An Unexpected Life.
Julianna Margulies Used Cock Grease
Julianna Margulies gave an interview for "The Tonight Show Starring Jimmy Fallon." There is the interview, she talked about her France trip.
The interview started with talks about her trip to South France. She said that she went there and she enjoyed it there a lot.
She was there with her husband, and she said she had left her children. She is a good mother, and she embraces them a lot, and she always takes her children on vacation.
But once a year, she only goes on a trip with her husband. She was planning with her husband to go on a trip, and at that time, she was contacted by a magazine that told her that they would offer her a vacation to South France if she did a photo shoot for that magazine.
She then agreed to do that and went there for the photoshoot, so it was not a vacation.
She stayed there in a hotel stayed, and the following day she went for a photo shoot in the morning.
She met their new makeup team, and a hairdresser came to her and said they would do a wet photoshoot.
She then told the hairdresser that if they did that, her hair would get messy, and for that, the hairdresser said that it was going to be fine as they would use cock grease on her hair.
Jimmy showed a weird expression when he heard that word and told everyone not to google the word his audience.
The hairdresser then took out a container that had cock grease, and she was afraid of what he was going to use on it, so she asked him to see the container.
She looked at the container and knew that it was some hair product. She then allowed the hairdresser to use it in her hair.
After that, she said that the grease was really good and it made her look wet in every photograph.
Everyone negatively took her words, and they laughed a lot, including her. To know more, do check the link.
Julianna Margulies Turned Down $27 Million.
Julianna gave an interview on The Drew Barry More Show, where she talked about turning down the contract she made regarding an incident with Steven Seagal.
The interviewer appreciated Julianna for being a solid figure and asked her how she managed to make such big decisions.
Julianna has signed contract six years agreement with a show named ER.
She fulfilled the contract and did everything according to the plan. She and the producers had planned what they would do on her last episode, but suddenly everything flipped.
She was told to stay and work in that show for two more years, and they will pay her $27 Million.
She rejected that offer, and many people thought she was mad that she refused such a huge amount of money.
There were arguments between the people, and they were saying that if she worked for two years for $27 Million, she would never have to work in her whole life again.
She got disappointed with the words of people. As an actress, Julianna has always loved her work, and work makes her feel like herself.
She was 32 years old when she was giving an interview, and at that time, she was not married and didn't have children.
She has earned enough money and has no mortgages. She has bought her own house, and although she was not that rich, she was enough with what she had.
Money had never mattered, and it had never made her happy. She opened up about the incident that happened with Steven.
She was 23 years old when he called her to meet in his hotel room. She worked as a waitress and had no money, so she hired a cab.
After she reached there and met Steven, he slowly commenting her body and made her uncomfortable. She left the hotel room after that.
Age
Julianna is 55 years old.
Net Worth
The Net Worth of Julianna is $24 million. Her source of income is acting. The average income of an actress is $218,000 per year.
Julianna Margulies Ran Out Of A Audition After Seeing A Gun
Julianna was auditioning around for roles and working as a waitress in her 20s.
In one of her auditions, her acting was liked by Steven Seagal. The casting director then asked her to perform a scene in front of him and Seagal in a hotel room.
She was broke at that time; hence the director sent a cab to her. When she arrived at the hotel room, she only saw Seagal.
He asked her to sit down on the couch.
When she sat down, she felt something uneasy, and when she looked at the couch, there was a gun. Seagal forgot his gun there.
Julianna never had seen a real gun and was so scared after seeing it. She immediately ran away from Seagal and left the hotel.
It was a scary experience for her.
Julianna Was Criticized For Her Queer Role
Julianna has played the queer characters in a show. Because of her role play, many people raised questioned her sexuality.
In an interview, she was even asked whether actors who are straight by their sexuality should play a third gender role or not.
For that, she kindly replied that she is an actress and will do and play any roles given to her. For her, sexuality doesn't matter.
Playing any role and fitting in the character is her job, and she will do that.
She even responded to the interviewer raising sarcastic questions saying that she would stop playing roles that didn't fit her real life.
Julianna's Chickenpox Allowed Her To Know Herself Better
Julianna played the character of Alicia Florrick for seven years.
She was into the character that she behaved like the character in her real life as well. She spent more time with the character than herself.
But after her role was over in the show, she got sick with chickenpox for three weeks.
In the meantime, she was resting and that's when she got to know herself better.
She was having quality time with herself and realized many things that she was unknown to her.
After spending time alone with herself, ab idea of writing a book popped into her mind. She wrote it and is soon getting published.
Visit Doveclove For Spicy Articles Of Your Favorite Celebrities
Subscribe to our Newsletter