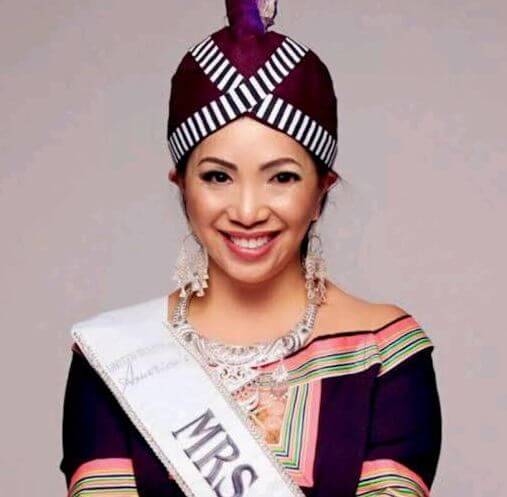 Kellie Chauvin, full name Kellie Xiong Chauvin is currently famous for being the ex-wife of Derek Chauvin.
Derek is a former Minneapolis police officer who was charged with murdering a man named George Floyd.
He was already found guilty and awaiting sentencing on 25 June.
More about Kellie Xiong Chauvin
Kellie was born on October 21, 1974. Her family fled from their country and started living as a refugee when she was three years old.
She was originally from the Asian country of Laos. After a few years, her family made their way to the United States of America.
They settled down in a city named Eau Claire, Wisconsin.
When she was in school and even kindergarten, she was bullied for her looks.
She has faced racism ever since she was a small kid. She was called ugly and fat and made fun of her being different.
Married at 17 years old
Kellie's first marriage was held when she was just a teenager. The name of the guy is unknown.
Her parents arranged a marriage ceremony with a man when she was studying in high school. They were blessed with two children.
Kellie faced and suffered from domestic abuse in her first marriage. She wanted to stay in a marriage just for the children, but she could not handle the abuse.
Later, she divorced the man with whom she spent ten years together and moved to a different place called Minnesota with her two children.
Her ex-husband shortly died after the divorce.
Education and Professional Life
After getting divorced and coming out of an abusive relationship, she decided to complete her studies and pave her career.
She achieved an associate's degree in radiology. Shortly after that, she got an internship in the emergency room of Hennepin Country Medical Centre in Minneapolis.
She secured a full-time job at the same place and worked there for 13 years. She left her job in Minneapolis after 13 years.
Subsequently, she went to study at Kaplan University in Lowa. She studied the residential real estate business. She works as a realtor at RE/Max Results.
Second Marriage
Kellie and Derek met for the first time in Hennepin Medical Centre.
Derek dropped the suspect for a health check before and arrest when he first saw Kellie.
After arresting the culprit, Derek came back to the medical Centre and asked her out. She agreed to go out.
After dating for a long time, they both decided to marry. They got married in the year 2010.
Kellie mentioned that her husband is a gentleman. He is a very soft person beneath the uniform, is what she said in an interview.
He opens the car door, takes off her coat, and is a very polite person, were some of the few things.
After being together for nearly ten years, Kellie decided to divorce her husband, Derek.
The reason behind their divorce was his then-husband murdered George Floyd, which resulted in the huge outrageous of people all over America and other places too.
She filed for divorce after a few days of the murder. Later her divorce was finalized in February of 2021. Ever since then, Kellie has been in the spotlight.
They have no children together.
She expressed condolences to George Floyd and his family.
She also apologized on behalf of her former husband. She has now deleted all her social media accounts.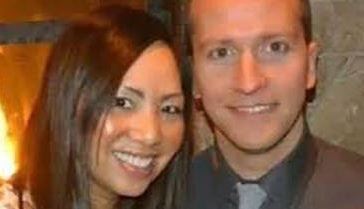 Winner of a Beauty Pageant
She participated in a beauty pageant called Mrs. Minnesota 2019. She participated when her close friend suggested her.
Fortunately, she won the beauty pageant making her the first Hmong woman to win the title.
With her title, she is helping and contributing to the community.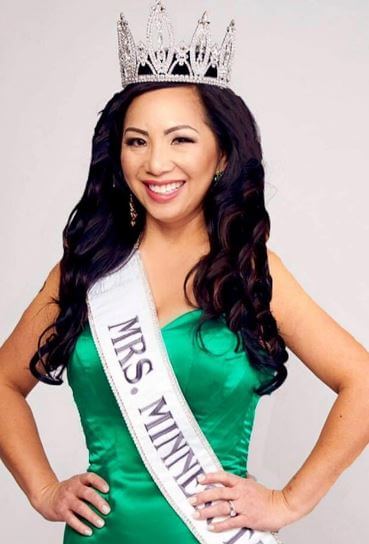 Ex-Husband a Murderer
Kellie Chauvin's ex-husband Derek Chauvin was a police officer charged for killing George Floyd.
The "Inside Edition" has talked about Kellie's ex-husband and how much she got for a divorce settlement.
Kellie's ex-husband Derek was punished and was sent to jail for 40 years for the crime of killing a man.
After people knew about what he did to George, they furiously covered his house and protested against him over there.
He heartlessly killed George, which brought many citizens to the street, and they were furious about what he did.
The protestor also wrote MURDERER outside his house. After all those incidents, Derek moved outside the country, and it is known that his location is unknown due to some safety reasons.
After knowing how ruthlessly Derek killed a person, Kellie filed for divorce and separated from him.
She was unfortunate for what happened to George and shared her heartfelt condolence with his family.
She ended her ten years of marriage with her husband Derek after killing an innocent man.
George's family had filed many lawsuits against Derek. It was known that Kellie received $704,000 for a divorce settlement.
After that divorce settlement, Derek was left with $421,000 worth. Derek was removed from his job, and his wife and friend also left him for what he did.
He went through police policy and misused his power, and he was punished for that.
Net Worth
The net worth of Kellie Chauvin has not been revealed. However, the estimated net worth of her has structured below:
| | |
| --- | --- |
| Net Worth | Sources |
| $45000 | Realtor |
Age, Height, and Weight
Her current age is 46 years.
She has average weight and height.
Her ethnicity is Hmong.
Her nationality is American.
Visit Doveclove For Spicy Articles Of Your Favorite Celebrities
Subscribe to our Newsletter