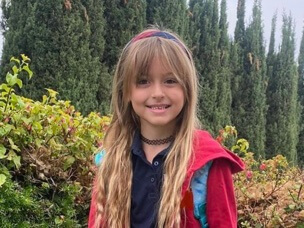 Kirra Max Bohan is the daughter of American TV personality, model, and actress Audrina Patridge.
Her father's name is Corey Bohan. She is an American citizen.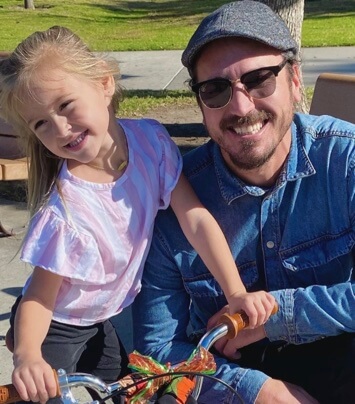 About Kirra's Mom Audrina
Audrina is a TV personality, model, and actress. She is well known for appearing in the reality TV series The Hills.
She was born to her parents, Mark and Lynn Patridge, in 1985.
She started acting by starring in minor screen roles and has worked in many series and movies.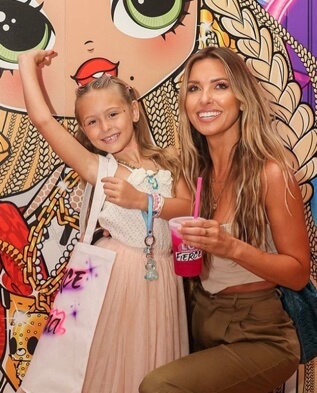 Mother Love Life
Audrina is currently unmarried, but she does have a boyfriend.
She is dating Jarod Einsohn, who is her podcast producer. They started dating back in 2022 and have been together since then.
They managed to keep their relationship private but later opened up through Instagram.
Audrina is having a good time with her current boyfriend.
Parents Married Life
Before dating Jarod, Audrina was married to Corey Bohan. They started dating each other in 2008, and in 2015, they got engaged.
A year after their engagement, the couple welcomed their first child, daughter Kirra.
A few months after their daughter's arrival, they finally got married to each other.
Unfortunately, their marriage didn't last as in 2017, Audrina asked for a divorce from her husband, and it got finalized in 2018.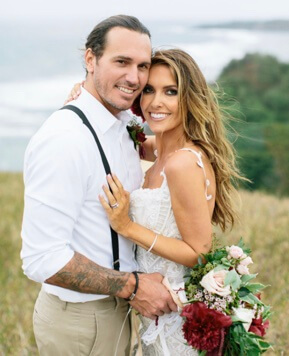 Age And Net Worth
Kirra was born in the year 2016 and is currently six years old. Her mom has a net worth of $5 Million.
Fans Inspired Audrina To Write Book
Audrina has released her book titled Choice to Hills and Back Again.
She talked about her book in the interview with Call her daddy and opened why she wrote the book.
In her book Choices, she talked about her relationships, her show The Hills, and almost everything that she had been through in her life.
She never thought about writing her books, but after her divorce from her ex, she got DMs from her fan about how she came out of it, and that was when she thought of telling her side of the story to everyone.
She answered everyone who had questions about her show, relationship, and many more, so her fans are the ones who inspired her to tell her story about her life through the book.
Audrina said that when writing the book, she broke down many times because to write them, she had to go back to her memories and relive those moments again.
Audrina Was Abused
Audrina had been married for a few months to Corey Bohan, and they shared a daughter.
They married in 2016, and Audrina filed for divorce a few months after their marriage.
She opened up that the reason behind her getting divorced from Bohan was his being violent.
Audrina said that her husband verbally and physically assaulted her.
She used to be busy with her work schedule and traveling most of that, and Bohan got angry about that.
He hit her in front of their little daughter and even pushed her back when she was holding her daughter.
She also received threats from Bohan as he texted her, saying he would kill himself.
Audrina got scared of Bohan's violent and aggressive behavior, and because of that, she filed for divorce against him.
Audrina Got Cast Because Of Her Story
Most people know Audrina for showing her appearance in the reality TV series The Hills.
She landed on that TV series very quickly, and according to her, she was cast in that series because of her story.
Audrina was in high school when she decided to drop out of college and move to LA.
She got a job in studios and was living with her roommates. So one day, she and her roommates were lying on the pool when she met the producer of the show, who was roaming in the apartment complex of the collection.
He reached out to Audrina, and she shared her story about how she got into modeling and photo shoots after getting a dropout, and a few days later, she started filming for The Hills.
She got nervous on the first day of the shoot because of the cameras around her, and she had no idea what she was doing.
Audrina Regrets Taking Off Her Top
Audrina worked on the series The Hills for a long time. It was her first show in her acting career, and when she joined that cast, she had no idea what she was doing.
She was young, and the biggest mistake she had made was taking off her top on the reality TV show.
She recalled that she and her costar Justin had a scene on a pool that she was asked to do by the show makers, and she agreed.
She was in the pool, took off her top, threw it on Justin, and invited him into the pool.
She completely forgot that her family and grandparents were watching her on the show.
When she looked at the scene, she felt that she shouldn't do it, and to this date, she feels that it is the biggest mistake she has made in her life.
Visit Doveclove For Spicy Articles Of Your Favorite Celebrities
Subscribe to our Newsletter