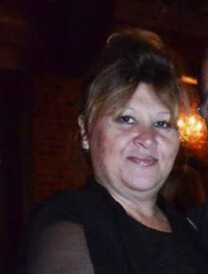 Larisa Chmerkovskaya is the mother of Ukrainian-American Latin ballroom dance champion, choreographer, and instructor, Maksim Chmerkovskiy.
Larisa is an engineer. She is Christian.
Her son Maksim is married to Peta Murgatroyd and has a son named Shai Aleksander Chmerkovskiy.
Marriage And Children
Larisa is married to her husband, Aleksandr Chmerkovskiy, a marine merchant with whom she shares two sons, Maskim and Valentin (Val) Chmerkovskiy.
They have been married for more than four decades and are still together.
Both of their sons were born in Odesa, Ukraine. Val was named after his late grandfather, who passed away a few years before his birth.
In an interview, Val said he has immense pride in his name, saying his grandfather was an extraordinary man and inspired him to write a book titled " I Will Never Change My Name."
Both of their children today have reached the pinnacle of success as professional dancers.
Val is the first and only American to win the IDSF Junior and Youth World Championships.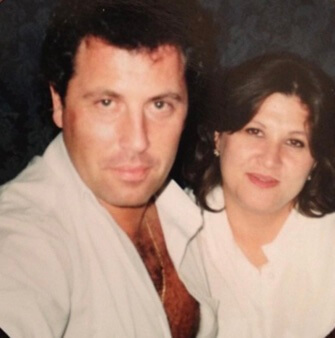 What Prompted Them To Immigrate?
The family immigrated from Ukraine to Brooklyn, United States, for a better life and opportunities for their children when they were fourteen and eight, respectively.
In an interview with Allison Kugel, Maksim shared that the reason behind leaving Ukraine was not only for the better opportunities for him and his brother but also because of the Soviet army reserve and the way they were being put on their list.
The army back then was mandatory, and Maksim was already fourteen. They would put him on the list for when he turned eighteen, so his parents decided to immigrate.
He recalled his mom freaking out when someone suddenly came to his school and kept him on their list, thinking they were not letting them leave the country.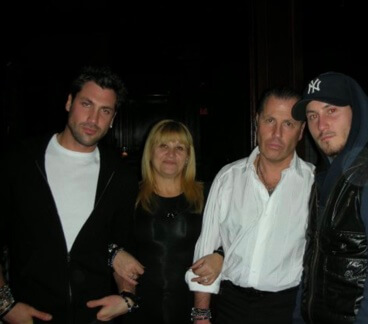 He also said that when they immigrated to the United States and as he grew older and more mature, he learned from his fellow immigrant friend that it wasn't all good in the former Soviet Union.
According to him, his dad, because he is Jewish, wasn't able to go to the University though he wanted to. He was not allowed. He had to enter the Merchant Marine so he could not fall into the army.
Because of all those things, his parents did not want to raise him and his brother in Ukraine.
Age
Larisa is in her sixties.
Net Worth
Larisa's net worth is currently under review. The net worth of her son Maksim is $8 million.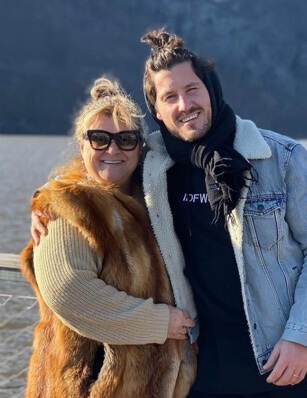 An Inspiring Weight Loss Journey
Larisa went through an inspiring weight loss journey after being constantly overweight for decades.
Maksim took his Instagram to share an incredible weight loss journey praising his mom's hard work and dedication.
He wrote on his Instagram that his mom, after years of selflessly caring for others and giving her 100 percent dedication to him, his brother, and their dad.
But her health was not good and issues finally took a turn for the worse after finding herself half away from diabetes.
He wrote that she was then put on medications, tests, medical verdicts, endless prescriptions, and conditions, and it was so fast that she could not understand what had happened.
She realized that it was almost up to her if she would ever get better.
Writing that she lost 40 pounds in four months, he praised her, calling her determined, and damn strong, and that he is very proud of her for her motivation to get her body and her life under control.
Larisa Son Narrowly Escaped War-Torn Ukraine
When Russia invaded Ukraine, Maksim was in Ukraine to film the local version of the reality show World of Dance in the capital of Kyiv.
He was stranded. He started sharing an update of what he saw during the war via his Instagram and calling for help.
In one of his videos, he went emotional, saying he wanted to return home.
He narrowly escaped war-torn Ukraine and was able to reunite with his family.
While appearing on "Good Morning America," he shared the detail of escaping from Ukraine amid war.
He said it was not him trying to publicize the situation, but him trying to cry for help, screaming out to let people know what he saw.
He said getting back home safely was a bit surreal for him and was very difficult to process because he was flying back and forth, but when he was suddenly unable to fly back home, it was understood he was in trouble.
He also shared that he was arrested for breaking curfew.
He recalled being asked to show his passport and one of the Ukrainian forces recognized him as a judge from Dancing with the Stars.
He admitted that being a recognizable face saved him from that moment.
It was not that he was going to get shot, but he was probably going to be put somewhere where he could sit until they figured out who he was or checked his identity but felt that things got real, and all of a sudden felt that he doesn't have all of the things to feel safe.
He also expressed his guilty about being able to escape while others were stuck.
At the same time, he also shared that he got emotional on the way to the airport and was embarrassed because he was only the man among all children and women.
Visit Doveclove For Spicy Articles Of Your Favorite Celebrities
Subscribe to our Newsletter