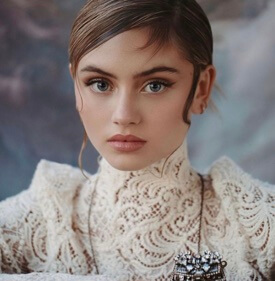 Leni Klum is a young and emerging model. Her full name is Leni Olumi Klum.
She is mostly known as the daughter of German model, businesswoman and TV host Heidi Klum.
Her father biological father is Flavio Briatore, an Italian businessman.
But she was adopted by Seal, a British singer, musician, songwriter and producer by profession.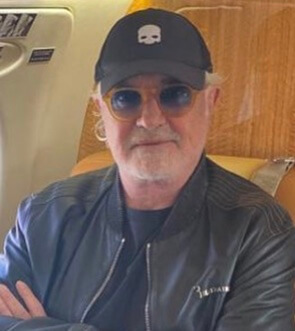 Is Leni Dating Someone In 2022?
Leni is currently dating Aris Rachevsky. She expressed her love for him on Valentine's Day.
She posted a picture of them hugging each other and wearing sunglasses saying to him that she loves him, and tagged him on Instagram.
They have been dating since 2021.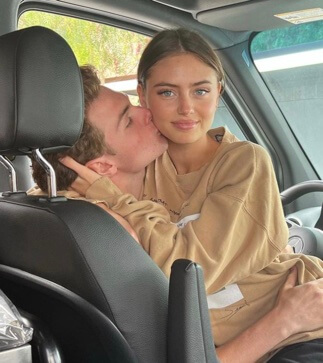 Married Life Of Seal
Seal was married to Leni's mother in 2005. They exchanged their wedding vows in Mexico.
They were blessed with three children, two sons and a daughter.
Heidi had a daughter from her previous relationship, who he adopted in 2009.
They decided to put an end to their marriage in 2012. They were married for almost seven years.
They officially got divorced in 2014. Even after the split, he has been co-parenting his four children.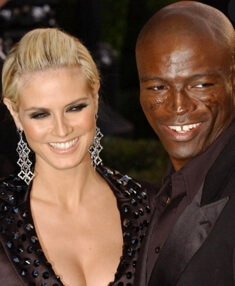 Age And Height
Leni was born on 4 May 2004, and she is 18 years old. She has a height of 5 feet 4 inches. She weighs around 45 kg.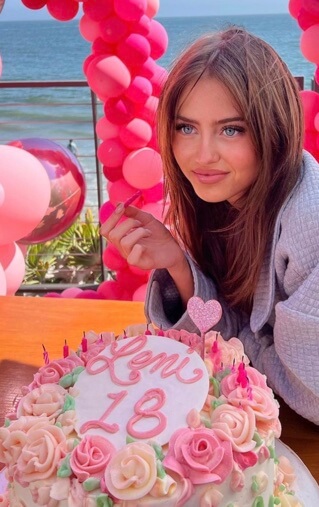 Net Worth
Leni's net worth is estimated to be $2 million.
She has managed to earn this fortune from her early modeling campaigns, photoshoots and brand collaboration.
Spilled Some Secret About Modelling Tips Which She Got from Her Mother
Leni shared the modeling tips she got from mom Heidi in an interview.
She grew up seeing her mom doing modeling. She used to go with her mom to her shoots and workplace.
She was 12 years old when she knew that she wanted to become a model.
She used to beg her mom for modeling when she was very young.
But Heidi used to deny it as she was too young for that.
When she turned 16, she started modeling with her mother's support.
Her mother told her to have fun, be energetic and excited to work.
Reunited With Her Biological Father After Many Years
Leni's father is an Italian businessman Flavio Briatore. Heidi and Flavio got separated before she was born.
She met her father in Italy. There is no special occasion for their meeting.
According to sources, they were just out there in Italy and met him. Leni has no contact with her biological father as he did not raise her.
It was Seal who filled the shoe as her father.
Mother Got Emotional Watching Leni Walked On Dolce And Gabbana Show
Heidi wanted to brag about her daughter. In an interview, she said she always wanted to do this kind of thing.
The show was high fashion, couture and fantastic. She could not have asked for more.
Her daughter got an opportunity to be part of such a big show. She was very happy and proud.
She was happy that her daughter's modeling dream finally came to be true.
Heidi was in the audience when she walked, filming her daughter like every mother.
When her daughter caught her eyes, she started smiling at her. It was a very emotional moment for her.
Heidi was very confident about her daughter's performance as she knew that Leni was a performer and had performed on stage many times.
To walk on stage was not a hard thing for her. She did it very effortlessly.
She was still worried deep down as she is a mom, and it's natural to have that emotion.
Visit Doveclove For Spicy Articles Of Your Favorite Celebrities
Subscribe to our Newsletter