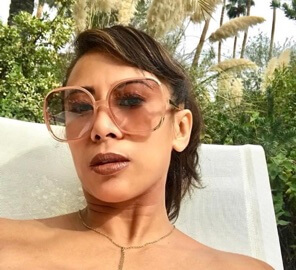 Leslie de Jesus Alejandro is the wife of Kevin Alejandro. Her husband is an actor and film director.
He is known for the role of Daniel Espinoza in the Netflix drama Lucifer. Leslie has co-directed a short movie. She is a director, filmmaker, and photographer.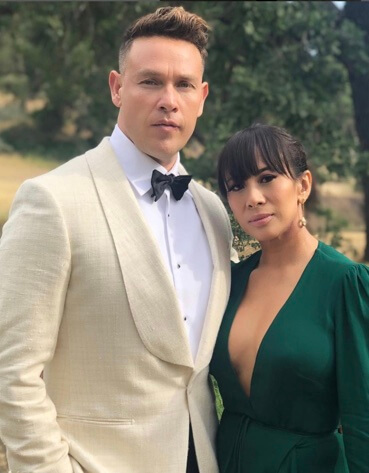 Marriage And Children
Leslie is happily married to Kevin. They tied the knot in 2004, and the two have been inseparable ever since. They have already celebrated their 19th years wedding anniversary.
They met for the first time when Kevin was helping one of his friends to move into an apartment. The couple shares a son together, and the name of their son is Kaden Michael Alejandro.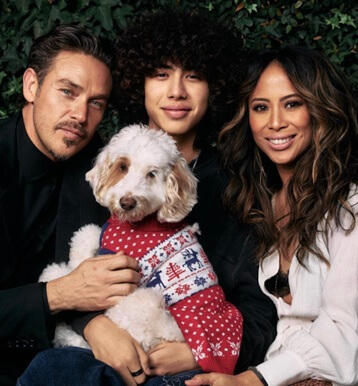 Age
Her husband, Kevin, is 46 years old.
Net Worth
Her husband, Kevin's net worth is estimated to be $2 million.
Kevin Talked About The Death Scene In Lucifer
The character which Kevin was portraying died in season 5 of Lucifer.
He talked about his emotion after knowing that his character was going to be killed off.
He said he had a discussion about that, and he was really satisfied with the script as it was a very good idea for the story.
He mentioned when his character was just about to evolve, and the audience was connecting with his role, he was ripped off from the show, and for him, it was a very clever idea and strong telling.
His character died in the arm of Chloe, who is the lead actress of the show.
He said that his character and Chloe had developed their connection over the five seasons, and they have love and respect for each other.
He shared that it completely makes sense that his character died in the arms of a person who actually understood him.
He said it was a difficult scene to shoot as they love each other off-camera also. He said it was a tough scene to do.
Kevin Discussed Which Character Will Be Mostly Affected By Daniel's Death
It was obvious that the one person that would be severely affected by the death of his character Dan was his daughter Trixie.
Chloe and Dan are co-parenting Trixie in the show. He said that after Dan's death, Trixie would remember his father for the things he had taught her.
He said she would get stronger and evolve as a human being.
Apart from Trixie, the character that would be most affected by Dan's death, according to Kevin, was, surprisingly, Lucifer.
He said he and Lucifer were just starting to get along well, and suddenly Dan was killed off.
He added there was a love-and-hate relationship, and their relationship was just evolving.
He said that it would be a great surprise for Lucifer.
Kevin Revealed Why He Loved Lucifer So Much
Kevin has been featured in many supernatural shows. He has played the role of cop most of the time.
Lucifer is a show that has both a supernatural theme and a cop side to it.
He revealed that the reason why he was so attracted to the show was because the creator had combined both themes so well.
He was also playing the role of a cop in that too.
He said the show had mixed all drama, comedy, and everything to it, and he loved being part of the show.
Kevin Talked About Working In Los Angles
Kevin shot in Canada for the show Lucifer for most of the season.
He said he was getting used to the weather, but they were back in Los Angles.
He said he was having a great time shooting at his home. He said LA was the perfect city for the show.
Visit Doveclove For Spicy Articles Of Your Favorite Celebrities
Subscribe to our Newsletter