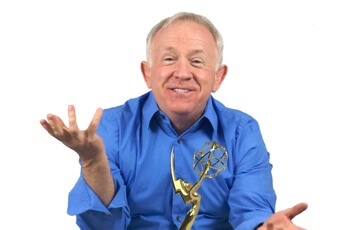 Leslie Jordan was an American actor, comedian, writer, and singer. He is well known for his portrayal as Beverly Leslie in NBC's Will and Grace.
He was born in the year 1955 in Tennessee, US. His full name was Leslie Allen Jordan. His mother's name is Peggy Ann Jordan.
He died in October 2022. He was an American citizen.
Marriage And Children
Leslie never married, so he didn't have a wife. He was gay by his sexuality, and before his death, he had dated few men.
He had a relationship with his boyfriend named, Danny Thomason, who lived with him for some time.
In 2022, Leslie talked about his new partner in one of the interviews, but he didn't disclose the identity of the man that he fell in love with.
According to the late actor, his new partner helped him a lot.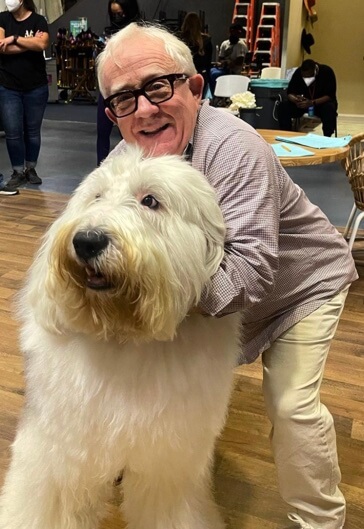 Leslie Got The Proposal For Marriage
In 2017, Leslie talked about him being proposed to by a man in an interview.
Leslie didn't open up about the identity of that man, but the man he dated at that time was 20 years younger than him.
They dated for only three days, and after that, the man proposed to Leslie.
Leslie did accept his proposal, but sadly their marriage never took place.
While Leslie was in a relationship with that man, they even tried to have s*x many times but failed because they had so much to talk to each other.
Age And Net Worth
Leslie was 67 years old at the time of his death. He had a net worth of $2.5 Million.
Leslie Was Threatened To Be Killed
Leslie was out for a drink in Starbucks on a regular day. But that day, three men were also present in the Starbucks who were talking loudly and making homophobic comments about Leslie.
They even threatened Leslie to kill him. The situation was so hyped that a man named Joseph sent the three boys out of the Starbucks.
But they followed Leslie outside the cafe. When one of the boys came near to him, he was scared and threatened to kill him.
So in his self-defense reaction, he threw his coffee at the man. The scenario was so messed up that the police had to arrive there.
The three boys were handcuffed as they tried to be aggressive. They were eventually left without any charges because they didn't commit any crime.
Leslie Was Sent To Boy Camp Because He Was Gay
Leslie was raised in a conservative family that strictly followed the bible and was totally against homosexuality.
He knew that he was different from other boys, but he didn't know that he was gay.
He tried to tell his parents about this situation, but he knew they would scold him.
So he remained silent. But his father knew that something was different with him.
So, he sent Leslie to the boy camp for a year. His father died in a plane crash when he was 11.
After that, he came out about his sexuality to his mother. His mother told him to keep it secret from other people as he could get into a lot of trouble because of his sexuality.
Leslie Went From Using Drugs To Being Sober
Leslie was different that others as he was gay. But he didn't know that many people didn't accept him.
He was so depressed because of his sexuality that he started to do drugs and drink.
But after he met his agent, who was also gay, he eased down a little.
He then got introduced to gay porn and found it a bit normal to be gay.
He then focused on being an actor in Hollywood. But at that time, as a gay artist, it was difficult to show one's talent.
But he eventually left drugs and drinking. He went sober, and his hard work paid off as he succeeded in becoming the actor he dreamt of becoming.
Death Of Leslie
The great comedian and actor Leslie is no more. Sadly the actor passed away in 2022 after getting involved in a car crash.
Leslie was shooting for the sitcom Call Me Kat, and his car crashed when he went to the sitcom set.
The cast member of Call Me Kat was waiting for Leslie on the set, but he didn't arrive, which made them concerned, and they tried to reach out to Leslie.
That was the time when the cast found out about Leslie's car crash. The reason behind Leslie's car crash was sudden cardiac dysfunction which led to his car crash and caused his death.
Before his death, he had trouble breathing, and he had booked an appointment with the doctor before his death.
Visit Doveclove For Spicy Articles Of Your Favorite Celebrities
Subscribe to our Newsletter