Lev Valverievich Bure is the oldest son of a famous actress, producer, and author Candace Cameron.
He was born on 20 February 2000 in California, USA. His father's name is Valeri Bure who is a former ice hockey player.
He has two siblings named Natasha Bure and Maksim Valerievich Bure.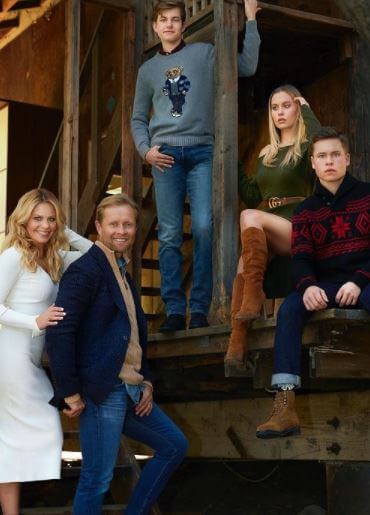 Lev Engaged at 20 and Broke Up
Lev started dating Taylor Hutchison in 2019. They were in love since then and were a perfect couple.
Their parents were also ok with them. After a year of dating, Lev decided to propose Taylor's love of life and proposed to her with a beautiful ring.
Taylor also accepted it, and afterward, they got engaged. Taylor posted her engagement news on her Instagram.
After sometimes, they realized they were too young for this, so they mutually decided to end their relationship after eight months of engagement.
They were both happy with the decision, and no one had any hard feelings.
Candace Cameron Got Injured by her Brother
Candace was having a family reunion in December of 2018. She and her siblings were present there.
To make the reunion more fun, they decided to go Karting.
They were having fun until Candace fell off of the cart, and her brother unintentionally drove over her hand and she got some damage in her hand and shoulder.
The family reunion was then turned into Candace's accident cause. She ended up in the hospital bed in an emergency.
The doctor then checked her, and luckily her bones were not broken.
Still, she was in a lot of pain and had her hand full of bruises as her blood vessels were ruptured.
She didn't have any serious injury but had a bad day on a fun family reunion day.
Candace Cameron was Criticized for her one Photo
Candace uploaded a picture in Instagram stories a year ago in 2020 with her husband.
Her husband's arm was on Candace's shoulder in that picture, and his hands were in her breast.
People criticized her photo by saying so-called inappropriate picture. She deleted the picture from her story and answered the criticizer by uploading the same photo on her feed.
In her interview she talked about the picture. She said that it was good that her husband touched her boobs, and she wants that too.
She has a very healthy relationship with her husband. She and her husband flirting with each other.
She said that it was important in a relationship to attract each other.
She also said that sex is also important after a long-term marriage and that healthy couples don't get bored with physical attraction.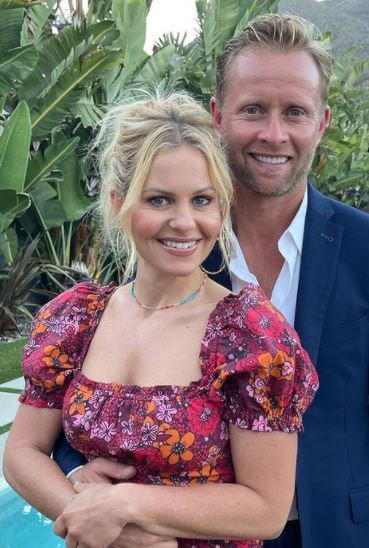 Parents Marriage
Candace has a successful relationship of 25 years with her husband Valeri Bure, a former NHL hockey player.
Candace and Valeri Bure got married on 22 June 1996. They together have one daughter and two sons.
They are Natasha Bure, Maksim Valerievich Bure, and Lev Valverievich Bure.
Candace went to see a hockey game with her co-star Dave Coulier of "Full House."
They started dating after a while and now have a successful marriage with three children and are still happy together.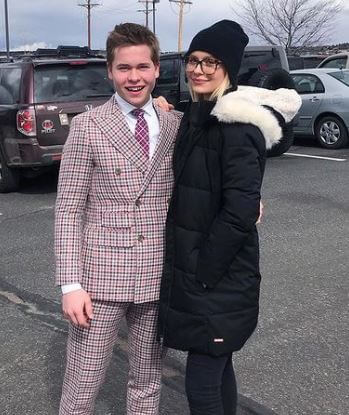 Part of The Salvation Army to take care of the community
Lev's mother, Candace, gave an interview to The Wendy Williams Show. In this interview, Candace talked about her new movie, her family and her confidence.
The interview started off with both the host and Candace appreciating each other for how they are looking.
Candace then jokingly said that she uses some magical portion to look young. Similarly, Candace talked about her new movie, "A shoe Addict's Christmas."
She revealed that she prefers and does the family movies as she likes it. However, she said that it was a low-budget movie, so she understood it and brought her own shoe collection for the movie as she was really a shoe addict in real life.
She not only want to be in the movies but also likes to be part of a show and also host a show. The interviewer asked Candace about criticism that she gets as well.
She answered it by saying that she has received some sort of discrimination due to her confidence, but as she went on being popular, it gradually decreased.
She also talked about her family and children as the interviewer showed the audience her family picture. She has 3 children and a loving husband.
Her daughter is also a social media star and is a beautiful lady. Candace doesn't want her children to leave her house. Similarly,
Candace also showed gratitude towards her fans who tries to talk to her when she is in public and appreciate them for their love. She was also part of The Salvation Army.
She revealed that the donation that people give at Christmas goes to the community and people of the same place for their shelter, food, gifts and everything.
She said that she was proud to be part of it. She also requested people to donate for Christmas as it was for the community and its people.
Net Worth
As of today, the net worth of Candace is about $14 Million. Her source of income is acting, producing and writing.
Age, Height, and Weight
Lev is an American citizen and is currently 21 years old. He has a height of five feet and five inches tall.
About Candace Cameron
Candace was born on 6 April 1976 in Panorama City, Los Angeles, California, the USA, to Robert Cameron and Barbara Cameron.
She is professionally a successful actress, producer, and author. She is married to Valeri Bure since 25 years and has three children.
She has done many series and movies, but she is especially appreciated for her work in "Full House" and other Hallmark Channel Films.
Besides her acting career, she also does writing and is an author. She has written four books.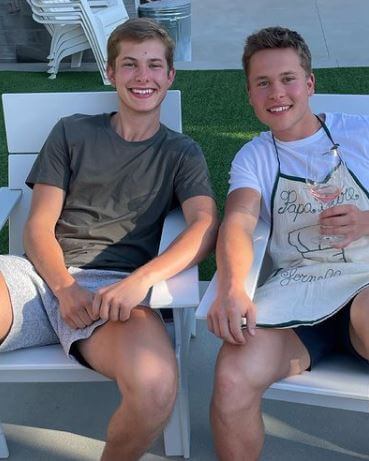 Visit Doveclove For Spicy Articles Of Your Favorite Celebrities
Subscribe to our Newsletter