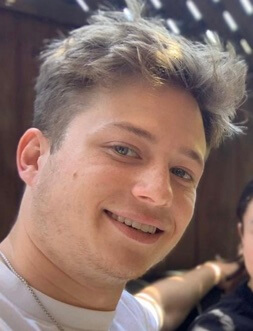 Levi Dayne is the son of American actress, singer, and songwriter Taylor Dayne.
He was born in 2001 and has his birthday on December 30. He was born through a surrogate.
He has a twin sister named Astaria Dayne. He is an American citizen by nationality.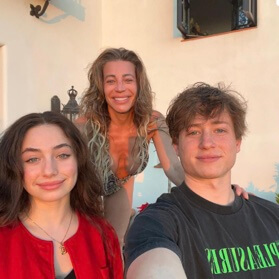 About Levi's Mom Taylor
Taylor is a professional singer, songwriter, and actress. She is well known for her song Tell It to My Heart, which she released in 1987.
She is also known for her appearance in the movies Stag, Love Affair, and Beautiful Loser.
She was born in 1962 to her parents, Laura and Jack Wunderman. Her birth name is Leslie Wunderman.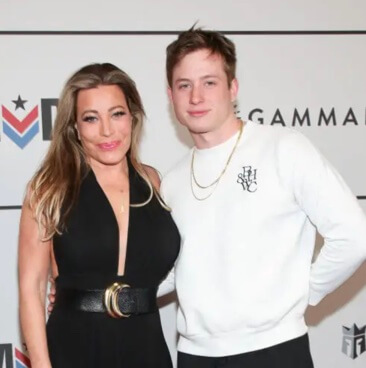 Married Life Of Taylor
Taylor is not married yet. She has been extremely private about her love life, so it's unknown if she has ever dated anyone.
However, she does have children. She is the single parent to a set of twins, a son, Levi, and a daughter, Astaria.
She welcomed both of her children through surrogacy and raised them alone.
Age And Net Worth
Levi is currently 21 years old. His mom has a net worth of $ 4 Million.
Taylor's Children Filled Her Void
Taylor is a single parent to her twins, Levi and Astaria.
She became a mom to her son and daughter in 2001 through surrogacy.
Taylor was unable to give birth on her own because of her health complications.
When she was at the age of 5, she went through urethral reimplantation surgery, which created complications if she got pregnant.
However, the issues didn't stop Taylor from becoming a mother, so she implanted her eggs in another woman's body and became a mother to two beautiful kids.
She became a single mom. She loves her children a lot and has said that her children have filled the emptiness she had in her life.
Before the arrival of her children, she always felt a void in her life, and after she became a mom, she learned to love.
Taylor Had A Hard Childhood
His parents raised Taylor with his two brothers.
She was the only girl child of her parents, and unlike others, she didn't have a good childhood.
Taylor often opened up about her childhood and revealed how her childhood was filled with unhappiness.
She went through many things when she was just a little girl, and her household was filled with yelling and screaming.
Taylor's dad was very abusive, and he had no control over himself.
His dad didn't do drugs, nor was he addicted to alcohol, but still, his dad gave her and her whole family a hard time.
She referred to her dad as a rageholic who had no control over his rage, and because of that, her childhood and household were filled with chaos.
Her dad used to hit, shout, and create a lousy household, which made Taylor's childhood hard and unhappy.
Taylor Was Rejected Because Of Her White Face
Taylor managed to gain the attention of a massive audience after she released her song Tell It to My Heart in 1987.
Her career rose in no time as a pop singer after her song became a hit, and she continued singing pop songs.
However, she always wanted to be part of the R and B world, and for that, she recorded the latter genre for independent labels.
Unfortunately, she wasn't allowed to play at the R and B radio station because of her white face.
The R and B world prioritized black singers, and because of that, they didn't play her songs.
She wanted to be part of the Rock and R and B world but got rejected, which demotivated her.
She was upset, but she didn't let her career stop and went back to singing pop songs in R and B styles.
Taylor Was Sexually Harassed
Taylor is one of the most popular singers in the singing world. She started her career in music when she was young, and her journey from the beginning to now, where she is, has been very long and full of struggles.
In an interview with Fox Business, Taylor opened up about how she was sexually harassed when she started her career.
She was new in the entertainment industry, and it was very male-dominated back when she started. And being a young woman, she had to face many difficulties.
She was verbally harassed, and some people even told her that she looked like a whore in her videos.
It was hard to go through such negative things at a young age, but somehow, she managed her way and became who she is now.
Visit Doveclove For Spicy Articles Of Your Favorite Celebrities
Subscribe to our Newsletter