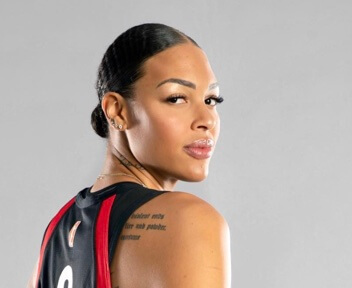 Liz Cambage is an Australian professional basketball player. She currently plays for the Maccabi Bnot Ashdod team in the center position.
She was born to her parents in London, United Kingdom, in 1991. She has her birthday on August 18. Her mother's name is Julia Cambage.
She is an Australian- British citizen by nationality.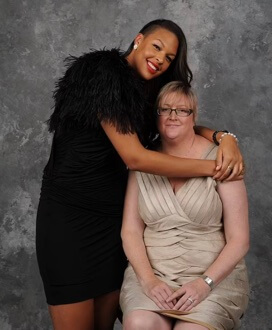 Relationship Status
Liz is not married yet, so she doesn't have a husband. Also, the player is currently single and focused on her career.
However, back in 2021, there were rumors of Liz dating Canadian rapper and singer Drake.
The rumor started after Drake posted a picture of them on his social media.
Drake was hugging Liz, which looked intimate, and because of that, people assumed they were dating.
Later it's clear that they were only good friends.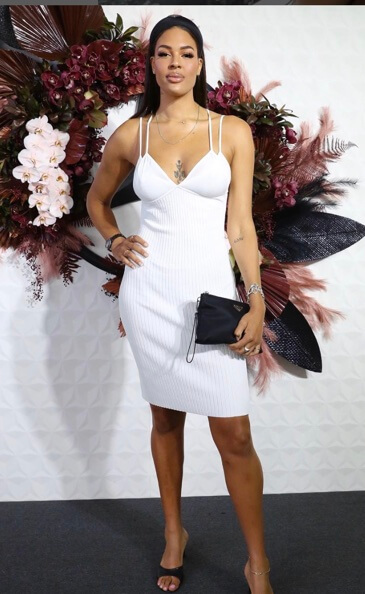 Has Liz Dated Anyone?
In her 20s, she was in a relationship with Alex Lee, a football player.
They were in an on/off relationship for a specific time, but in 2014, they finally decided to end their relationship permanently.
Age And Net Worth
Liz is 31 years old. She has a net worth of $3 Million.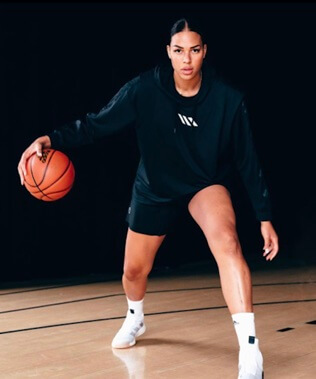 Liz Intimidates Australian Guys
Liz was a part of the Australian podcast for Sugar and Spices in Australia. There she was asked about her dating life.
She said that things are the opposite for her in Australia and America.
She revealed that, in America, she had only dated black guys, whereas, in Australia, she had only dated white guys.
She also revealed that Australia has only a few black guys hiding somewhere.
She expressed that people in America get attracted to her and are more excited to be with her.
But in Australia, it's different. She said that guys are intimidated by her strong personality.
She said that guys don't see her soft heart. The host of the podcast also added up to her words.
The host said that people in Australia might have felt fewer men because of the great success that Liz has made for herself and felt dominated because of her success and personality.
Liz Has Not Got Any Media Training
Liz gave an interview on ESPN, where she talked about her previous interview when she was a pre-drafter for another club.
She revealed that she was 19 when she was interviewed on media after the pre-draft.
She opened up that she didn't receive any media training, so in the same interview, she said that she would look good in the uniform of LA rather than the club she was pre-drafted to.
She even said she didn't want to get drafted in the yellow jersey of her new club.
She always wanted to play for the LA club, and as she is now in the club, she is happy.
Her name is always linked with the club's name. Even in LA, Los Angeles was changed into Liz Angles.
Liz Assaulted Her Ppponents
Back in 2022, Liz was dragged into the controversy for being racist.
She was blamed for assaulting the Nigerian women's basketball team by calling them monkeys and telling them to return to their third world.
The whole feud with the Nigerian women's team started after a video of her went viral where she hit a Nigerian player with her arm.
Because of that, she was backlashed by people for being an abusive player, and shortly after that, many Nigerian women players claimed that she used racial slurs in the games.
However, Liz disagreed with all those allegations claiming that she never used those words and also reported that she didn't hit the player intentionally.
She also claimed that after the game with Nigeria ended, the same woman getting hit with her arm punched Liz in her face, but she never made an issue about that.
Liz Was Raised Independently
Liz revealed in an interview that her mother is her biggest role model.
She opened up that a super single mother raised her on her own.
She took Liz with her, and growing up, Liz saw how her mother lived in a small house to a mansion.
She saw that everything was possible if the person was dedicated and hardworking.
Liz expressed that her mother used to work such a hard day and night and care for her simultaneously.
She also expressed that when she used to play in China, she felt very isolated.
Being the only girl of her color in the country, she struggled a lot. Still, she carried on to her journey.
This is also the reason that she is so successful in her life.
Visit Doveclove For Spicy Articles Of Your Favorite Celebrities
Subscribe to our Newsletter