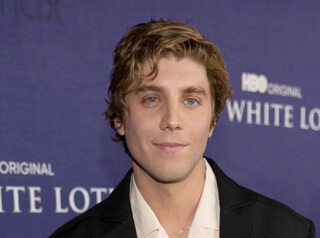 Lukas Gage is an American actor. He is well known for his character as Adam Pratt in the Netflix series You.
He was born in the year 1995 and has his birthday on May 28. His mother's name is Paulina Gage.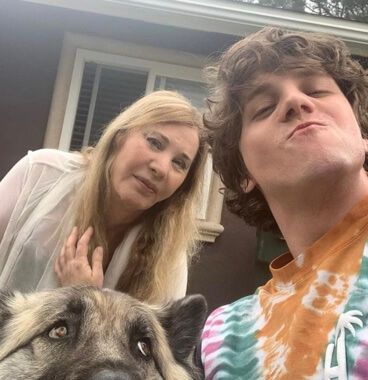 Relationship Status
Lukas is not married yet, but he is in a relationship.
Lukas is currently dating Chris Appleton, who is his hairstylist. They have been dating for some time now.
Chris and Lukas shared a picture of them on their social media.
They went on a vacation to Mexico, and after seeing their picture together, people thought they were dating.
But they couldn't keep their relationship secret anymore, so in an interview with Drew Barrymore, Chris revealed their love affairs.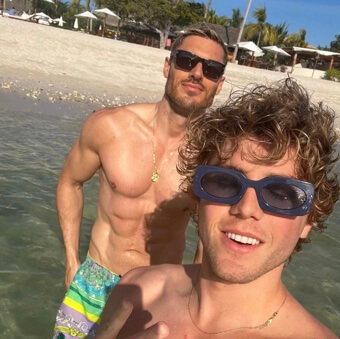 Before Lukas opened up about his relationship with Chris, it was known that Phoebe Fisher was his girlfriend.
Phoebe is a writer and producer. It's unknown when they started dating, but they had worked together in the series Euphoria while they were dating.
Age And Net Worth
Lukas is 27 years old. He has a net worth of $2 Million.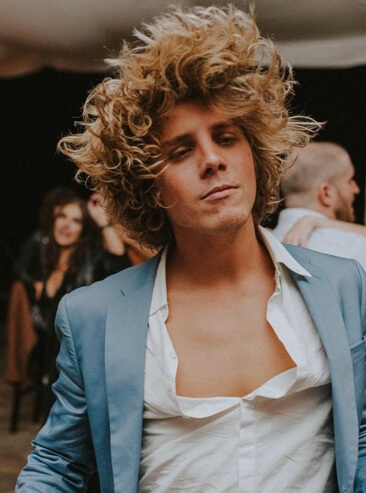 Lukas Was Called Poor
Lukas is an actor well known for his role in the series Euphoria.
Back in 2020, Lucas shared a video of his zoom meeting where he got insulted by a director.
He was getting ready for his virtual audition in the zoom meeting and was fixing his hair when suddenly he heard the director saying he was a poor person living in a small apartment.
The director also commented on his TV. Unfortunately, the director forgot to mute him, and all the things he said were heard by Lukas.
He did take it with a smile and responded to the director, telling him to give him a job so he could fix everything.
The director apologized to him publicly after he posted that video on Twitter.
Lukas Gave As* Eating Idea
Lukas played the role of Dillion in the series White Lotus. The whole series has lots of male nudity scenes, but the 4th episode of Dillion and Armond grabbed the attention of all the viewers.
In that scene, there is rimming seen where Lukas's character Dillion's ass gets eaten by Armond's character, played by Murray Barlett.
The writer of the show just wanted to keep the s*x scene, but Lukas was the one who suggested the writer of the show involve the as*-eating set in the series.
It was all his idea because the s*x scene has become usual on television.
The writer asked both actors to perform the scene only if they were comfortable doing it.
Lukas Got Pressurized
Lukas's sexuality is something that many people are curious about.
He is currently dating a man and before that, he was dating a woman.
The actor is very open about everything happening in his professional and personal life but is relatively not ready to open up about his sexuality.
He prefers to keep within himself as he tries to figure it out, but the actor has revealed that his teammate and agents have pressurized him to talk about his sexuality.
He talked about an agent who told him to identify as gay, bisexual, or straight.
Lukas is not ready yet to talk about his identity or sexuality, but he will someday when he figures it out and is prepared.
He doesn't want anyone's involvement in that matter.
Lukas Was Insecure
Lukas has been in the acting line for a long time. He started his career when he was young, and at the beginning of his career, he did commercials but eventually stopped doing it.
It was all because of the judgment that he received over there. In his teenage years, he used to receive comments from people that his body was strange and something was weird with his face.
That affected him mentally, and he started getting insecure about himself.
He didn't know what was wrong with him, but as a teenager, those comments didn't go light on him.
He developed body insecurities, and he didn't want them to worsen, so he stopped doing commercials.
Visit Doveclove For Spicy Articles Of Your Favorite Celebrities
Subscribe to our Newsletter