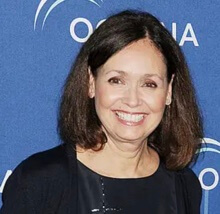 Lynn Louisa Woodruff is the current wife of American actor Sam Waterston. Lynn herself is a former model by her profession.
She was a very famous model back in the 70s. She belongs to the Caucasian ethnicity. She is an American citizen.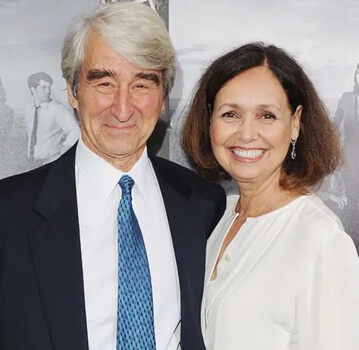 Marriage And Children
Sam is currently married to his wife, Lynn Louisa. They have been married since 1976 and have three children together.
They share two daughters named Katherine Waterston and Elisabeth Waterston and a son named Graham Waterston. Lynn and Sam have been happily married for more than four decades.
Before Lynn, Sam was married to Barbara Rutledge-John. They tied the knot in 1964.
From his first marriage with Barbara, he has a son named James Waterston. They got divorced in 1975.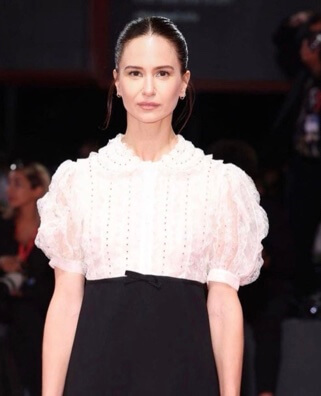 About Lynn's Husband, Sam
Sam is an American actor. He is well known for his role as Jack McCoy in the series Law and Order.
He was born to his parents, Alice Tucker Atkinson and George Chychele Waterston, in Massachusetts, US.
His full name is Samuel Atkinson Waterston. He has his birthday on November 15.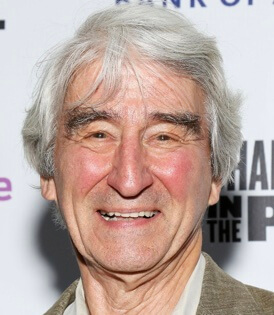 Age And Net Worth
Her husband, Sam, is 82 years old. He has a net worth of $20 Million.
Lynn's Children Followed Sam's Footsteps
Lynn has three children with Sam, and all her children are fond of acting like their father, Sam.
Both of the daughters, Elisabeth and Katherine, are actresses and have been working on many projects, making them proud.
But their son Graham, however, has quite a private life. He did produce a short movie at a time, but since then, he has not shown up publicly.
Lynn and Sam are really proud parents and happy to see their children succeed.
Sam Was Arrested For His Act
Sam has always supported the pollution-free World movement and is interested in improving this world.
For the same reason, he was actively involved in a protest in Washington, DC, for climate change.
The protest was focused on making the polluters pay for their deeds. But the movement was against the rules of law.
The crowding and obstructing of the path were not allowed. Although there were many famous personalities, many were arrested by the police.
Sam was also one of the people that got arrested. Police arrested him for the second time.
Not just him but the actor Jane Fonda was also one of the activists in the protest but was not arrested.
But in the past, she had been arrested five times for her activist movements.
Sam Wants People To Be Angry At The Show
Sam has been part of the series Law and Order for 21 seasons, and for the 22nd season, Sam has played a phenomenal role in his part.
But Sam believes that after watching the series, people would throw their shoes in the television.
Sam always wanted this to happen in the previous seasons as well.
Sam believed that the series opened people about real-life law and the way it works.
It opens up the darkest truth about the government and shows people how the whole country works in real.
Sam doesn't want people to be frustrated with the series, but he wants people to be angry at the system.
Sam Will Work Till He Can
Sam revealed that he was good at nothing as a child. He used to try but always fail.
But he never quit. He revealed that he was so obsessed with making things work that he became a workaholic.
He said he loved working and would work until people wanted him.
He also opened up about his sister, who was just like him. But she retired.
But Sam believes that he can work for many years to go.
In the Law and Order series, he also revealed that he would work on his character until the script demanded him.
Visit Doveclove For Spicy Articles Of Your Favorite Celebrities
Subscribe to our Newsletter