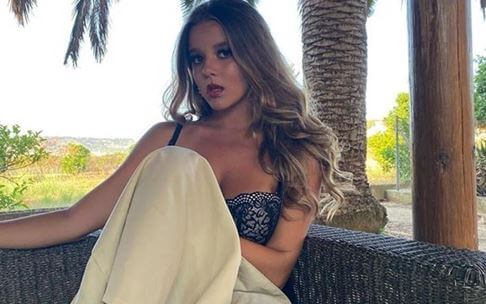 Maddie Davies is a rising TikTok star best known for her lovey-dovey contents with her fiance, Nicholas Murray, famous as Nick.
Murray is also a popular social media influencer and content creator.
About Maddie Davies

Who does not love sweet romance? If you are the one who enjoys sweet couple things, definitely you will love Maddie Davies, also known as Madeline Mai.
She was born on October 31, 2002, in a liberal family. Her birthplace is Stevenage, England.
Gorgeous Maddie has two siblings, including her brother Marley Davies and a sister.
She was raised with lots of love and care. Her parents are super supportive of her, but no more is revealed about her parents, but we shall update you soon.
Maddie Davies and Nicholas Murray affair
Well, Maddie and Nicholas are a hot, sweet, young, in love couple. She is 18, and Nick is 19. They both are from a charming town of Stevenage in London.
Nicholas Murray has a playful and quirky nature, while she is a sweetheart. They are a perfect match and soulmate.
Murray and Davies are each other's biggest strengths and source of their digital content. Almost all posts by hers are related to her sweetheart.
There are hardly a few people who wouldn't love to watch their pranks on each other. In other words, their existence is interdependent upon each other.
You can witness their love and closeness in their social media.
They open up freely, posting their excessive sweet videos ranging from cuddle to braiding Maddie's hairs, smooches to pranks, and sugared messages for each other.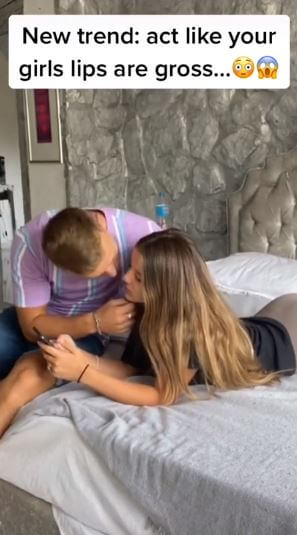 Maddie Davies and Nicholas Murray Engagement
From the generation where being in a committed relationship is rare, these two got engaged at a young age.
After fast dating each other, they are soon to be each other officially.
Like a dream proposal every girl wants under the moonlight and great ambiance, Murray proposed Maddie with a dazzling ring in Bali in November of 2019.
Furthermore, they live together, building each other, and growing up together, a perfect symbolic couple of today's generation.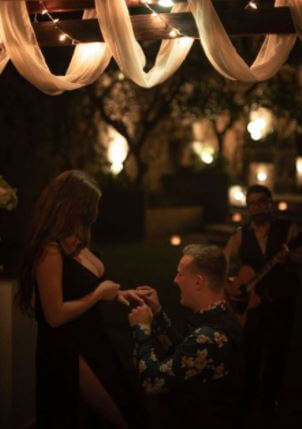 Work
Have you come across a famous video where a man dressed as a bush to sneak out during lockdown in the UK?
If yes, you must have fun watching it. If not, check it out; it is the legendary video that brought popularity to her.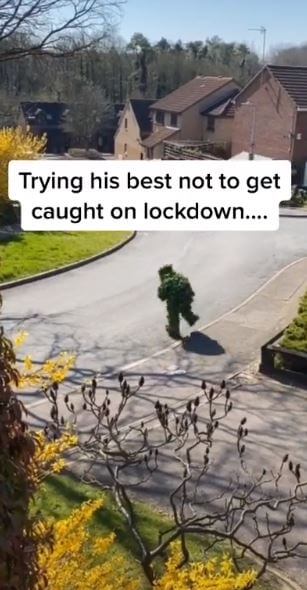 Before coming to TikTok, Maddies Davies used to work as a waitress.
But due to the Covid-19 pandemic, she lost her job and tried her luck in TikTok, which seems to be the right decision.
She actively posts cute, funny videos of her and boyfriend in her TikTok account under @maddiedavies.x.
Almost all posts are full of love and pranks to her fiancé. Beside tiktok, Davies is active on Instagram as well. She beautifully flaunts her perfect body and smiles through her posts.
She currently has 54K followers as of September 2020, but we are sure her follower's numbers shall ascend further.
Furthermore, she is part of a team called The Jet House, which consists of nine other digital influencers from the UK.
They collaboratively create videos and own YouTube channels under the team name.
Net Worth
She is an inspiration to youths who want to be a full-time digital content creator.
She has become able to generate income within a short time. Here is the estimated income of Maddie Davies's:
Source
Username
Income

Followers

and Likes

Tiktok
maddiedavies.x

$1021-

$1701

Followers:

1.7M

likes:42M

Youtube
Thejethouse
collaborated
Subscribers: 2.14K
Instagram
_madsdavies
$156-$267
Followers: 54.2K
Lifestyle
She lives with her fiancé in a beautiful villa in Spain. The villa is called THE JET HOUSE, where the other six content creators from the United Kingdom live.
She is maintaining a luxurious life. She often posts pictures of her travels to different holiday destinations every while.
From the city of love, Paris to Amsterdam, astonishing Bali to the most haunted place in Venice, she is always on the go.
Also, her YouTube channel contents are enough to showcase her extravagant lifestyle.
Age, weight, body measurements
Maddie Davies is 17 years old as of 2020.
She is around 5 feet 4 inches.
She weighs around 48 kg.
Her hair color is blonde.
She has alluring brown eyes.
For Amazing Articles Of Your Favorite Celebrities,
Stay Tuned To doveclove
Subscribe to our Newsletter