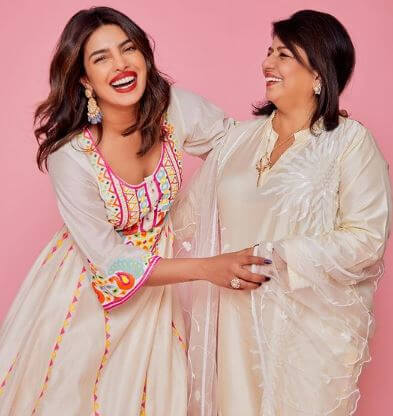 Madhu Chopra is an Indian film producer, doctor and businesswoman. She is also the mother of the famous actress Priyanka Chopra.
She follows Hinduism as her religion. She served in Indian army as physician for several years.
Priyanka And Nick's Dream Like Wedding
The Indian bombshell and American singer shook the world when they announced their marriage in 2019.
Priyanka Chopra and Nick Jonas had got engaged in Greece in July 2019. Soon, their multicultural wedding followed, which lasted for five days, from November 29 to December 3.
Their wedding venue was the Taj Umaid Bhawan Palace in Jodhpur.
The couple completed all Hindu marriage rituals that include Puja, Mehendi, Sangeet before their marriage ceremony, which took place on December 1 and 2.
Along with their Hindu marriage ceremonies, Priyanka and Nick also had a Christian wedding officiated by Nick's father, a pastor.
Dresses are an essential element in any marriage function, and Priyanka wore only the best dresses for the event.
For her Christian marriage ceremony, Priyanka and Nick were dressed by Ralph Lauren.
She wore a handmade semi-sheer white gown along with a 75 feet veil. Likewise, she was dressed in a custom red Sabyasachi lehenga for their Hindu.
She also had multiple outfit changes for their five-day wedding.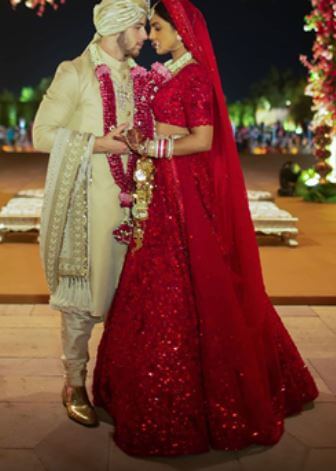 The celebrations were concluded with a marriage reception that was held in Taj Palace Hotel.
Priyanka called their dreamlike marriage a joyous celebration of love and culture.
Madhu's Unforgettable Reaction to Priyanka's Miss World Win
Apart from being an actress, Priyanka is also a former Miss India and Miss World 2000. She was just 18 when she gained the prestigious title.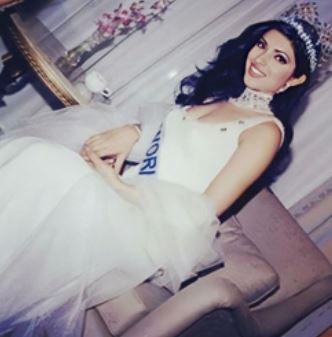 In a video, Priyanka and Madhu recalled the time that shot Priyanka to fame in an instant.
After winning the title and getting off the stage, her mother, Madhu, asked the winner what would happen with her studies with a puzzled expression.
They believe Madhu's unforgettable reaction to being one of the funniest and idiotic things that she has done in her life. Before the win, Priyanka was planning to study Aeronautical Engineering in the US.
After the win, Priyanka started her career as an actress in Bollywood and eventually shifted to Hollywood.
Madhu On Priyanka's Scandalous Grammy's Dress
Priyanka invoked pretty divided opinions on her dress that she wore to the Grammy Awards with her husband, Nick Jonas.
She was dressed in a white and silver Ralph and Russo gown, and the neckline went all the way down to her belly.
This type of dress might not be new to the American audience, but Priyanka's Indian spectators found it a bit too revealing and scandalous, which prompted several headlines.
Indian designer Windell Rodricks even made a post on Instagram saying the dress's neckline was outrageous.
He sarcastically added that the neckline's length was similar to the distance between LA and Cuba.
But he was quick to delete the post and apologize after several fans called him out on his 'body-shaming comments.
In an interview, Madhu supported her daughter, Priyanka, saying that the dress controversy has made the actress mentally stronger than before.
She shared that Priyanka had shown her the dress sample before the award show, and she loved it despite the dress's racy neckline. She also praised her daughter's ability to wear the dress beautifully.
At last, she said that Priyanka was free to live her life at her own will as long as her actions do not hurt or harm other people, and she implored the audience to do the same.
And, she revealed that she pays no attention to the haters or trolls as they write horrible things only to be acknowledged, and Madhu does not want to give the satisfaction that these people crave so dearly.
Madhu Is A Multi-Talented Woman
Born in a Hindu family, Madhu has three sisters and a brother. She grew up in Jharkhand, India as the daughter of Dr. Manohar Kishan Akhouri and Madhu Jyotsna Akhouri.
Having a parent as talented and able as Madhu's might be one reason that has made her a jack of all trades.
She first embarked on her career as a doctor in the Indian Army. It is even said that she left her home to achieve this dream.
Being a doctor in the Army allowed Madhu to visit various places all over India.
She has tried her luck in the film industry too, and it might be due to her actress daughter's influence.
Whatever the influence maybe, she has produced critically and commercially successful movies like Ventilator, Sarvaan, Kay Re Rascalaa, Pahuna: The Little Visitors, Firebrand, among others.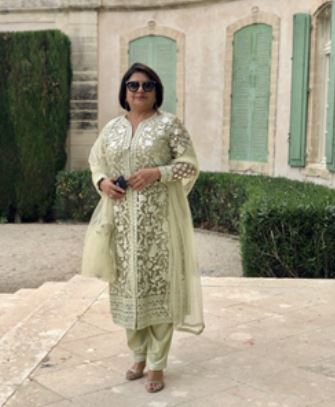 Likewise, she has also ventured into the field of cosmology. Currently, she owns Studio Aesthetique, a cosmology center, and her son, Siddhartha, looks over it as the director.
Madhu is also a certified pilot.
Who Is Madhu's Husband?
Madhu was married to Ashok Chopra. He used to work as a doctor.
Sadly, her husband died an untimely death in 2013 as a result of cancer.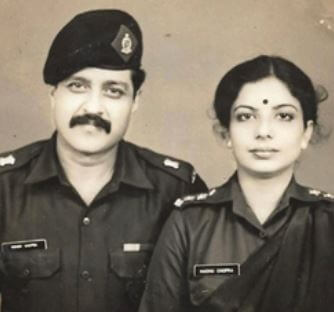 Together they have two children named Priyanka Chopra and Siddhartha Chopra.
Priyanka is a widely known actress, while Siddhartha is a chef.
Net Worth
Madhu Chopra's net worth is estimated to be $5 million.
Her salary as a doctor is estimated to be between $5,465.91-$19,677.26. Likewise, her daughter Priyanka Chopra has a net worth of $50 million.
Madhu's net worth is structured as shown below:
| | |
| --- | --- |
| Minimum Income | $5,465.91 |
| Maximum Income | $19,677.26 |
Age, Height, and Weight
Madhu was born on June 16, 1958, is 62 years old.
Her height is 5 feet 3 inches.
She has dark brown eyes.
She is a Gemini.
She can speak nine different languages.
Visit Doveclove For Spicy Articles Of Your Favorite Celebrities
Subscribe to our Newsletter