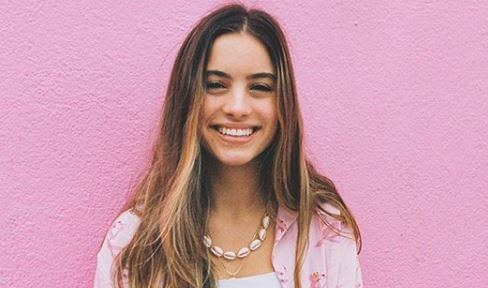 Maggie Thurmon is a well known TikTok star, actress, and social media influencer.
Her fans love her blonde hair, blue eyes, and natural charisma. She also showcases her funny side and upbeat, positive attitude.
Thurmon started getting fame by posting whimsical impressions, humor, and other musical talents on various TikTok and other social sites.
She is known for her acting in movies like Jump (2020), Summer of Charlie (2019), and The Candy Shop (2010).
Her Social Media Accounts
Her TikTok handle is named Mags, which has 3.2 million followers.
Instagram handle is @maggiethurmon, which has 10.3k followers and her YouTube channel has 25.3k subscribers.
Apart from her glamorous life, she posts funny videos with her father, Dan Thurmon.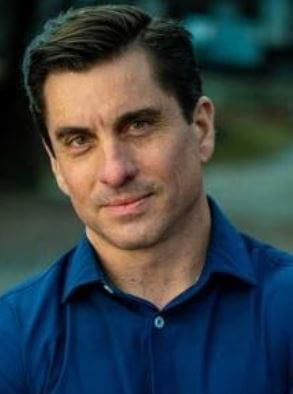 She uploaded 'questions and answer' video, where she explains how her dad is her best friend and that they do many activities together.
Family
Her father's name is Dan Thurmon. He currently lives in Atlanta and is married to Sheilia Thurmon.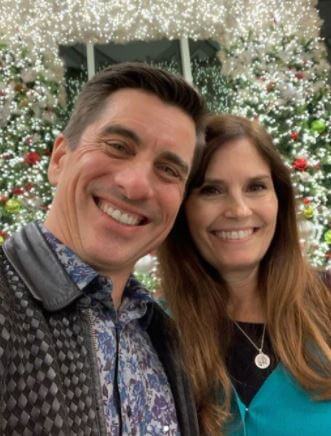 The couple has two children, Maggie and her older brother Eddie.
There are various videos posted on TikTok by Maggie showcasing the positive and healthy relationship between her and her father.
The video consists of them asking each other funny personal questions that make the audience laugh, and that also gives a wholesome feeling.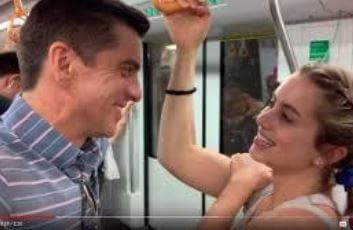 The picture above is of Maggie and her dad riding a subway for video content.
It usually ends in them doing some dare like jumping into a pool, pranking each other, dances, lip-syncing, and other activities.
She has an older brother named Eddie Thurmon, who is in the film industry as well.
Is Maggie in a relationship?
The young star has kept her personal life private, and she has stated in her YouTube videos that she is single.
Exciting information was available when she said she had her first kiss with a random boy while her family went camping.
In a YouTube video uploaded five months ago, she said they were under the stars in a forest where she had her first romantic encounter.
She was 15 years old at that time.
Even after confirming her statement that she is currently single, Maggie's Instagram has pictures of her spending time with different guys.
Is Maggie dating her best friend?
Thurmon has posted pictures where she went to prom with her best friend Aidan, @aidan.deiranieh on Instagram.
From her social media, there are numerous pictures of her and Aidan. They seem to be very close.
As taking someone on a prom date is a big deal, there have been rumors about the two best friends having a romantic relationship.
Below is a cute picture she posted to her Instagram of her and Aidan holding hands.
Maggie captioned the post,
"I got to go to prom with my best friend <3 "
She also expressed how excited and happy she was to attend the school dance.
Aidan also on his Instagram has posted pictures with Maggie making it very obvious that they are very close friends.
You never know when they will open up about their relationship.
Net worth
Maggie earns a good amount through her social media sites and partnership programs.
Her earnings are expected to increase as her social media grows.
Her income sources are mainly YouTube, TikTok, sponsorships, and paid partnerships on Instagram.
Her exact earnings have not been disclosed yet, but her annual income is compared with some highest-earning TikTok stars.
| | | | |
| --- | --- | --- | --- |
| Name | Earning | Net worth | TikTok audience |
| Maggie Thurmon | $24 thousand per year annually | $500k | 3.2 million |
| Addison Rae | $5 million per year | $5.1 million | 67.9 million |
| Dixie D'amelio | $2.5 million per year | $3 million | 34.6 million |
| Charli D'amelio | $4 million per year | $4 million | 7.15 million |
Maggie still has a long way to go as her social platform gains more followers and more opportunities.
Lifestyle
Maggie currently goes to Providence Christian Academy, and she is very good at maintaining her social life and personal life.
She gives out a very happy and positive vibe.
She has many friends, and she recently got a tattoo on the inside of her lip with 5 of her closest friends.
She is a big foodie, and she loves fast food.
Her celebrity crush is Jennifer Aniston and Robert Downey Junior.
She also recently got a new car and moved to her college apartment
She enjoys exercising and swimming, especially with her dad.
Age, Height, and body weight
She was born on 10th June 2002. She is 18 years of age.
She is originally from Atlanta, Georgia, in the United States of America.
Her height is approximately 161 centimeters, which is 5 feet 2 inches.
Her weight is 54 kilograms.
She has stated that her exercise routine is very strict and loves working out with her dad.
She also says that she hates running but loves yoga.
For Amazing Articles Of Your Favorite Celebrities,
Stay Tuned To doveclove
Subscribe to our Newsletter