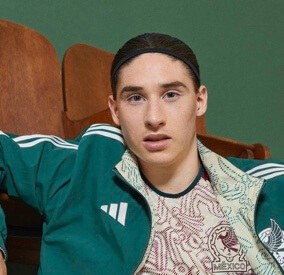 Marcelo Flores is a professional football player. He plays for Real Oviedo as an attacking midfielder or winger.
His parents raised him in Georgetown, Canada. His father's name is Ruben Flores, a footballer.
He has two sisters, and their names are Silvana Flores and Tatiana Flores, and both are also footballers.
He is a Canadian - English - Mexican citizen.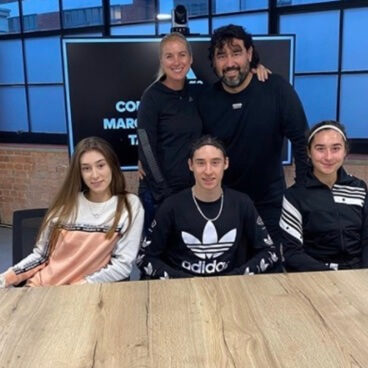 Who Is Marcelo Dating?
Marcelo doesn't have a girlfriend; he is single.
What are Marcelo's Hobbies?
Marcelo loves traveling to different places and playing football; besides that, he is an animal lover and loves dogs.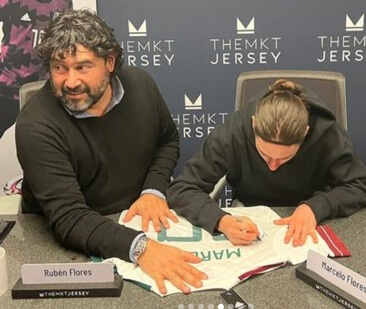 Age And Net Worth
Marcelo is 18 years old. The net worth of Marcelo is estimated to be $300,000.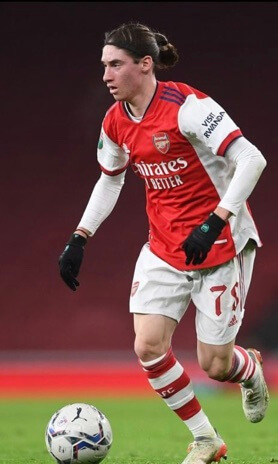 Marcelo Wants To Play In The Senior Team
Marcelo has been playing for the Mexican national team for under 20, and the same goes for his club, Arsenal.
He has also trained with the club's senior team a few times as he himself is a brilliant player.
As for World Cup 2022, he plans to try his best to get his position in the national senior team.
He would like to get the experience for himself to play for the senior team in the World Cup. But he seems to be not so sure about whom to play for.
He can legally play for three countries: England, Mexico, and Canada, and because of that, he is in a dilemma.
He has not yet decided about whose national team to play for, but he is sure he will try to get into the national senior team for the World Cup.
Marcelo Wants To Be Much Stronger
Marcelo went through a minor injury while playing for the Arsenal for under 18.
Being one of the major players of the club, he was a great loss for the team.
He wanted to play for his team, but his injury was keeping him down.
He needed to get some rest, but certainly, after his injury, he was back to training.
He expressed through his interviews that he was too excited to get back to the pitch.
He said that he would be making his comeback and coming out stronger.
Marcelo, Is Mexico's Future?
The Futbol American crew talked about Marcelo in ESPN FC and admitted that he was the future of his country, Mexico.
They expressed that not many players like Marcelo are born so young yet on another level.
They even compared him to some elite players from Mexico, which was a big thing for him.
Marcelo has been killing it in the Arsenal under 20, and he is already training with the senior team.
He knows how to play with a tough team and is not someone that Mexico wants to lose.
They described that he was one of the important players for Mexico for the coming World Cup tournament.
Marcelo Belongs To Football Family
Marcelo has already proved himself as a capable football player, but little do his fans know that he is not the only football player in his family.
Marcelo played for one of the most prestigious clubs in the world, Arsenal, and so did his two sisters.
Both of his sisters are brilliant football players like him. Hence, they also got a chance to play on Arsenal's side.
They spent some of their careers there, but many other clubs also want them.
So they decided to play for Chelsea, which is also another brilliant club in the world.
They are both playing for the blue team Chelsea, as Marcelo is still on a loan contract with Real Oviedo.
Visit Doveclove For Spicy Articles Of Your Favorite Celebrities
Subscribe to our Newsletter