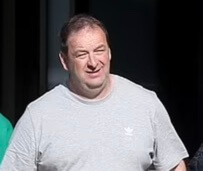 Mark Capaldi is the father of singer-songwriter and musician Lewis Capaldi. Mark is a fishmonger.
Mark is married to Carol Capaldi. They share four kids, Lewis being the youngest, and the names of the other three are Danielle Capaldi, Anthony Capaldi, and Warren Capaldi.
His wife is a nurse by profession. They live in Bathgate, Scotland.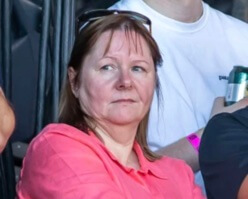 Is Lewis Dating Anyone?
Lewis is in a relationship with Ellie MacDowall. They were linked at the end of 2022 as they were seen sharing each other photos on their Instagram.
Lewis made his relationship public this year at BRIT's after-party, where he brought Ellie as his date, and they even kissed.
Ellie is a very supportive and comforting girlfriend.
Though she was not at Glastonbury, she ensured she was there for him after he returned home.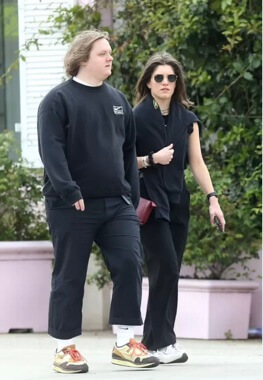 Age
His son Lewis is 26 years old.
Net Worth
His son Lewis's net worth is estimated to be $10 million.
Lewis's Mom And Dad Are His Biggest Critic
Lewis's parents are very supportive of their son's career. They have invested their time and energy in him right from the beginning.
Lewis joked that they suddenly become record executives when it comes to his music work.
When Lewis showed his work to his mother when she was working in the kitchen, she immediately said that it was not as good as his other songs.
They even hated his song Someone You Loved which is loved by millions of people all around the globe.
Lewis Gave Insight Into His Personal Life In His Documentary
Netflix released Lewis's documentary on March 2023.
In that documentary, he showed his vulnerable side and looked closer at his personal life and how he struggles to balance normality.
The documentary is named Lewis Capaldi: How I'm Feeling Now.
Lewis said that success had worsened his situation, significantly affecting his mental health.
He added he is very insecure about himself than ever. He said that the stardum had put a lot of pressure on his head.
His parents said that he faced many difficulties every time he performed on the stage.
His anxiety was out of his control. He is hopeful that he will get better as time goes by.
Lewis Talked About Shooting His Documentary With Netflix
Lewis shared that he was approached for the documentary back in 2019.
He said 2019 was a good year for him as his shows were all booked, and he would perform in front of thousands of people.
He thought that his documentary was going to be fun.
But the pandemic happened, and it got pushed, and his documentary became depressing.
He admitted that he would not open everything about his life initially.
He said that it was very embarrassing to be followed by a cameraman all the time while shooting.
He shared that they documented his struggle with mental health and anxiety well.
He said that director was outstanding and he did a brilliant job.
He revealed he had to give everything raw and natural for the tape as it is the real meaning of the documentary.
He said his father also cried in front of the camera, and he joked that it was embarrassing.
Lewis Opened Up About Living With Tourette
Lewis was diagnosed with Tourette syndrome in 2022. He said he used to have cramps, but it was not that bad, but it turned out worse later.
He said he used to experience so many things, and after his diagnosis, everything started to make sense to him.
He said that since there is no cure for this, he is trying to handle his anxiety level. He also takes some medicines to make him feel better.
Visit Doveclove For Spicy Articles Of Your Favorite Celebrities
Subscribe to our Newsletter