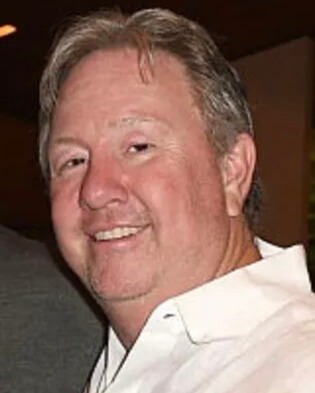 Mark Fluent is the husband of American writer, director and producer Justine Bateman.
Mark is a managing director and head of Western US Real Estate for Deutsche Bank.
He has a son Duke Kenneth Fluent and a daughter Gianetta Fluent with his wife. He has his children's birthdays in January and June.
He is an American citizen.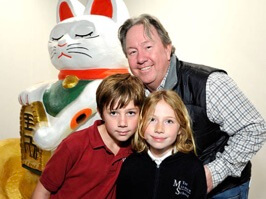 Married Life Of Justine
Justine is currently married to Mark Fluent. They tied the knot back in 2001.
Mark and Justine are the parents of two children.
Before their wedding, Justine and Mark dated each other for a very long time.
Before getting married to Mark, Justine had one past relationship.
She dated Leif Garrett back in the 1980s.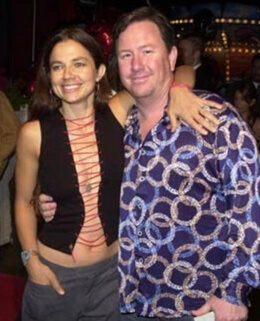 Age
Justine is 56 years old.
Net Worth
The net worth of Justine is $6 Million. Her source of income is writing, directing, and producing.
Justine Faced Ageism
Justine is currently in her 50s, and as she is aging day by day, she is developing fine lines, wrinkles and many other aging issues.
In an interview, she opened up that she got criticized by many people because of her aging skin, and she got many bad comments from people.
She said that people think that aging women should fix their skin.
She received tons of bad comments on her social media when she posted her photo with wrinkles.
They thought that Justine should fix her face.
On the other hand, Justine said that she is fine with her aging face and doesn't care about what other people think about her.
She doesn't think that she should be taking what other people say and think about her aging issue.
Sharing The Feeling Of Fame
In the interview with Larry King, Justine shared her feeling about being popular.
She has also written a book about her experience with fame.
She said that when people start getting famous, they should know how to balance the love-hate equilibrium.
She said that initially, she had no relationship with fame in her life, and it was hard for her when she started getting noticed by the people.
Some people will hate where, while some people will love.
She also opened up about an incident where she heard some people talking about her, and she interrupted them, saying that she was hearing what they were talking about her.
When she did that, the people showed that she was rude as she spoke to them.
She said that she took time to adjust to the love-hate equilibrium of fame.
Insecure About Her Skin
Justine has written a book titled "FACE," where she talked about the insecurity that women start to develop when they start aging.
She said that she found people googling about why she looked old.
When she found out that she was in her 40s, that made her insecure about her looks.
She said that it was the biggest mistake she had made in her life.
She said that she started having problems with her skin and started looking for the reasons that made her insecure about her skin, and at that time, she realized that it was not her skin that made her insecure.
The people made her feel insecure, so she said that people had to deal with the fear of people instead of their skin.
Aging Snatched Justine's Fame
Back in the 1980s, Justine was one of the famous teen stars.
She earned a lot of fame through her role in Family Ties, and because of role in that show, she became famous in the acting industry.
But in the 2000s, her fame decreased gradually, and at one point, her fame completely disappeared; after that, she left acting too.
She then started writing a book, and in that book, she opened up that her age was why she stopped being popular.
Visit Doveclove For Spicy Articles Of Your Favorite Celebrities
Subscribe to our Newsletter