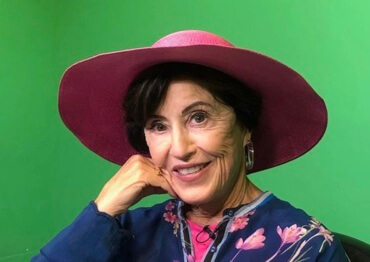 Mary Hudson is the mother of American singer, songwriter, and television personality Katy Perry.
Mary was born to her late parents, Frank Joseph Perry and Mary Elizabeth Vilsack.
She was born in the year 1947 and celebrates her birthday on December 16. She is American by her nationality.
Marriage And Children
Mary is married to her husband, Keith Hudson. They have been married to each other since December 2, 1979.
Mary and her husband have three children, two daughters, and a son.
Her daughters' names are Katy Perry and Angela Hudson. Her son's name is David Hudson.
They recently celebrated their 43rd wedding anniversary.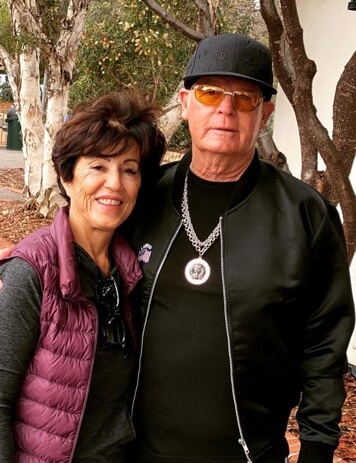 Age And Net Worth
Mary is 74 years old. Her net worth is not revealed yet. However, her daughter Katy has a net worth of $330 Million.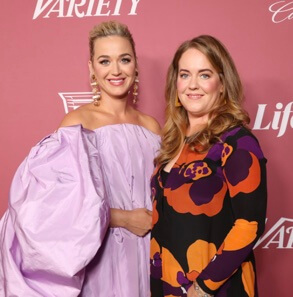 Mary Was Ashamed Of Her Daughter
Mary and her husband, Keith, are both Pentecostal pastors, making them Christian ministry ministers.
In 2008, Mary's daughter Katy, a well-known singer, released a song titled "I kissed a girl," which started a new controversy.
Mary, her daughter, and her husband Keith were backlashed by many religious people saying that Katy promoted homosexuality.
Even Mary agreed she was ashamed of her daughter promoting homosexuality through that song.
For Christian people, it is mentioned in the bible that gays and lesbians don't belong anywhere in the world.
She was disappointed and was unable to hear that song.
She has written in her memoir that because of her daughter's song, her position in Christian ministry had been questioned many times.
As a mom, she's completely supportive of her daughter's career, but she said that her daughter did a misdeed releasing that song.
The Pandemic Didn't Stop Mary From Staying Connected With Her Grandchildren
In the interview with Krissy Miles, Mary shared her feelings about being grandparents.
In 2020, her second daughter Katy gave birth to a beautiful daughter named Daisy, making her grandmother for the fourth time.
But sadly, Mary could not hold her granddaughter in her arms because of COVID -19.
Everyone was isolated in their own homes, but it didn't stop Mary from staying connected with her new granddaughter.
She explained that grandchildren have unique bonds with their grandparents, and she feels astonished to experience that feeling.
She can love her grandchildren, and at that same time, she could leave them too because the children's parents are there to take their responsibilities which she feels is fantastic.
She said to every grandparent to enjoy every moment with their grandchildren.
Mary As An Author
Mary is the mother of three children and has seen all three children growing up in their way.
From her own parenting experience, she has written a book titled "Joyful Parent=Happy Home."
She has written about the parents' reactions toward their children in that book.
Some parents are happy, whereas some are sad about what their child has done in their life.
In her opinion, parents can go very far if they choose to be joyful.
Many things to do in life can only be achieved if parents decide to be joyful.
If people start living in sadness, they will always live with past regrets.
She wants every parent to know that every child has gifts within them, and no matter how parents raise them, they will be what they want to be.
She also suggests her friends do the same things. Mary herself chose the path of being joyful.
God Guided Mary Through Lee Grady
Mary has been a Christian minister for a long time, and she has been organizing many conferences and writing books about the culture.
But she didn't love to do all this stuff until 2006. In 2006, in one of the programs with around 200 people, Lee called Mary into the stage.
Lee is one of the Christian ministers and a preacher.
He told her that her faith guides bold and robust women toward God's will and shows them a sound vision of their faith.
She didn't want to do the thing, but she realized it was her faith.
Hence from that day, she has been actively doing what she was supposed to do.
Visit Doveclove For Spicy Articles Of Your Favorite Celebrities
Subscribe to our Newsletter