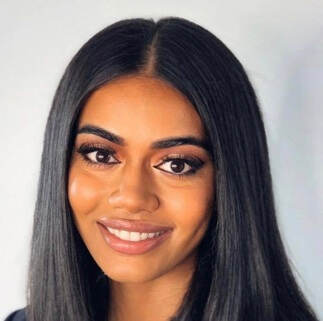 Megan Suri is an actress. She is well known for her role play as Aneesa in the Netflix series "Never Have I Ever."
She was born and raised by her parents in Downey, California. She has her birthday on March 28.
She is an Indian - American citizen.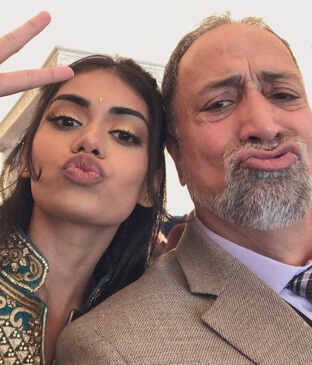 Who Is Megan Dating?
Megan is single, so she doesn't have a boyfriend.
What Are Her Hobbies?
Megan loves singing, dancing playing the guitar. She is more into doing outdoor things like fishing and surfing.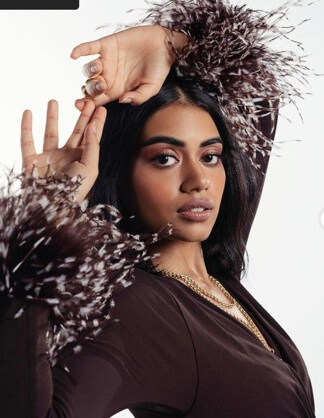 Age And Net Worth
Megan is 23 years old. Her net worth is estimated to be $1.5 Million.
Megan Had A Restaurant Named After Her Mother
As a kid, Megan grew up in Downey, and near that place, her father owned a restaurant in Norwalk.
The restaurant was named after her mother, Sera, and was Sera's Mexican Bar and Grill, which was her dad's idea.
She revealed that they actually opened the restaurant as an Indian restaurant in the first place, as there was a place full of Indians near Norwalk.
She called the place mini India, but there were a lot of competitions in that cushion. Hence they changed it into a Mexican restaurant.
But her parents were unaware there was even more competition with Mexican cushions around LA.
Hence they found it really difficult to run the restaurant as they didn't do their part of the research.
Megan Finds Jaren Lewison The Sweetest
Megan was not to the series Never Have I Ever, and the cast and crew were already comfortable with each other in prior shoots.
But as a latecomer, she really didn't feel uncomfortable or awkward, according to her.
She said that despite covid, she was already familiar with most of the cast through Instagram and other social media.
Other cast messaged her before she joined the set to make her feel at ease.
Jaren Lewison even gave her his number to contact him if she needed anything or felt awkward.
Jaren really helped Megan settle into the show; hence she expressed that Jaren was the sweetest guy on the set.
Megan Was Devi In Real Life
Megan revealed in an interview that in her school life, she was the copy of her series Never Have I Ever character Devi who was uncool and a bit nerdy.
She revealed that even though she had friends, she didn't consider any of them close enough to hang out with, and she always enjoyed her own company.
She expressed that although she was like Devi in many ways, she played sports as her character did, and she was actually good at it.
Megan Is A Great Basketball Fan
Megan revealed in an interview that she was a great basketball fan and had played basketball growing up.
She was the champion of her school when she was in the 5th Grade.
In the championship between four different schools, her team won, and she scored 30 points for the team, which was amazing for a fifth-grader.
She was also selected for her college team and played for quite a time there.
She not only played basketball, but she followed basketball as well. She is a great fan of the Spurs, and the team's coach is his favorite.
She called him a legend in the interview. She also talked about many other basketball players as well.
Visit Doveclove For Spicy Articles Of Your Favorite Celebrities
Subscribe to our Newsletter