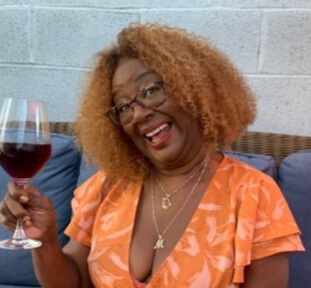 Michelle Pigford is the mother of an American actress, fashion model, and TV personality Eva Marcille.
She is married to her husband, Evan Pigford, and shares four children with him.
She has one daughter and three sons. She is an African-American citizen of her nationality.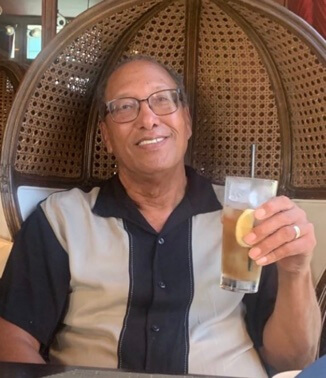 About Michelle's Daughter Eva
Eva is an actress, fashion model, and TV personality. She came to the spotlight after appearing in the reality TV series Real Housewives of Atlanta.
She was born in 1984 and had her birthday on October 30.
Her parents raised her with her three brothers in LA. She started in the entertainment industry as a model and won Season 3 of America's Next Top Model.
Married Life Of Eva
Eva is currently married to her husband, Michael Sterling. She and Michael tied the knot in 2018 after dating each other for three years.
They share two sons named Michael Todd and Maverick.
Eva has filed for divorce from her husband after five years of marriage.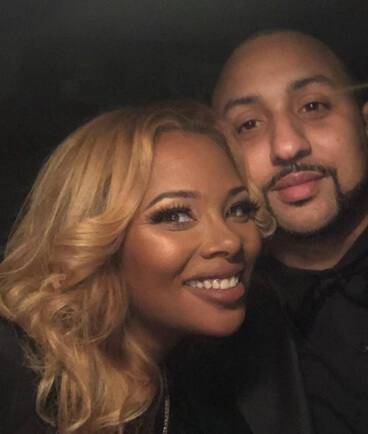 Who Has Eva Dated?
Eva has dated many known personalities. In 2006, she was in a relationship with Lance Gross, and they got engaged after two years of dating.
Their affair didn't last long, as they separated in 2010. After that, she dated rapper Flo Rida for two years.
In 2013, Eva dated Kevin McCall and shared a daughter named Marley with him. However, she broke up with him just a year later.
Age And Net Worth
Her daughter, Eva, is 38 years old. She has a net worth of $3 Million.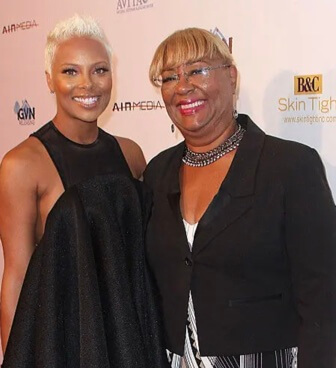 Michelle Made Eva Cry
Michelle has one and only daughter, Eva. The mother and daughter share a good relationship, but at the time of her daughter Eva's wedding, they get into an argument.
Eva planned to invite 40 people to her wedding, including all her close family and friends, but Michelle wanted to add more people.
Michelle told her daughter to invite the person into her life even though they have been less supportive.
Eva disagreed and told her mom that she didn't want to be sad on her wedding day by inviting them, but Michelle replied that if Eva didn't have those people, Michelle would be sorry.
After hearing what Michelle said, Eva couldn't hold her tears.
Eva's Ex-Boyfriend Was Abusive
Eva and Kevin McCall dated back in 2013, and their relationship lasted only a year.
Although their relationship was short, they shared a daughter named Marley, and according to Eva, it was not a good relationship at all.
She opened up that she and Kevin were not so in love, but when she learned about her pregnancy, she tried to give it a go with him.
That was when her ex-boyfriend Kevin started physically abusing her, which was awful.
A month later, after she gave birth to her baby, Kevin started abusing her even more.
She was not being able to pull her out of that relationship.
She remembered when Kevin hit her when she was holding Marley, and that was when she had enough of the abuse from Kevin.
She felt terrible for her daughter and then ended that relationship. She filed a case against him for domestic violence and hopes he never gets out of jail.
Eva Sees No Way To Save Her Marriage
Eva is well known for her appearance in the reality TV show Real Housewives of Atlanta.
She happily married her husband, Michael Sterling, in 2018 and is parents of two.
They seemed very happy in their marriage until Eva shocked everyone by posting about her filing her divorce from her husband.
She claimed in her court document that her marriage with Michael was already broken and saw no chance of working or saving their marriage.
In her statement, she clarified that it was a tough decision, but she sees no way to work on their differences.
Along with the divorce, she has also asked to be the primary custody of her children and for child support with Michael.
Eva Won't Go To Real Housewives Of Atlanta Again
Eva has been a successful part of the reality tv show RHOA where she was one of the most liked personalities.
Because of her crazy videos and the kind of stuff she does, she was popular on the show.
But after the show was finished, she never considered returning to the front again.
She said in an interview that even if she is begged to return to the show, she will not even consider joining the reality show again.
She expressed that she couldn't be her authentic self in the Real Housewives of Atlanta as she had to do and act accordingly.
She had to act crazy and like a non-understanding person. She also revealed that she wanted to stand up for black women and the community through her participation in the show.
But her plans were shut down because of the faking requirements of the show.
Visit Doveclove For Spicy Articles Of Your Favorite Celebrities
Subscribe to our Newsletter