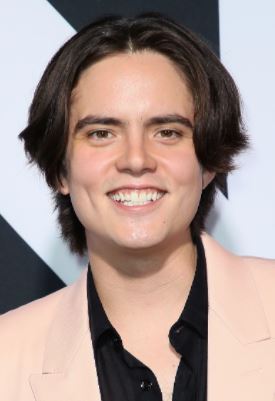 Miles Robbins, full name Miles Guthrie Tomalin Robbins, is an American singer, musician, and actor.
He was born in New York, USA.
He is best known for his movies: Halloween (2018), Blockers (2018), The X-files (2018), and Daniel Isn't Real (2019).
Family and Siblings
Miles belongs to the celebrity family. His family members are famous faces of the entertainment industry.
He is the youngest son of Tim Robbins, actor, director, producer, musician, and Susan Sarandon, an actress, and producer.
His elder brother is director Jack Henry Robbins. He also has half-sister Eva Amurri Martino who is an actress.
His grandparents are folk singer and actor Gil Robbins and actress Mary Robbins.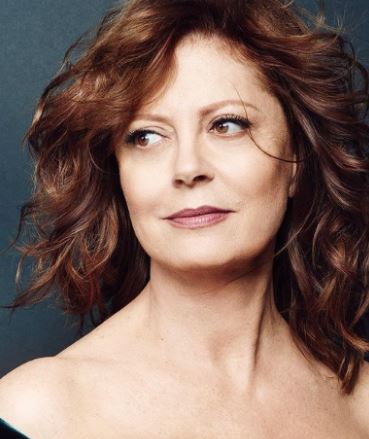 Parents Relationship
Susan Tomalin married for the first time to Greek-American actor Chris Sarandon on September 16, 1967.
The couple met while studying in college. They legally separated after twelve years of marriage in 1979.
Susan took the surname Sarandon as her stage name.
Afterward, She dated Franco Amurri, an Italian filmmaker, and had a daughter named Eva Amurri.
While filming in Bull Durham, Susan and Tim met for the first time and began dating.
After some time, the couple started living together in 1998. They had their first son John "Jack" Henry, in 1989.
In 2006, Sarandon, Tim Robbins, their son Miles, and their relatives traveled to the United Kingdom to trace her family's Welsh genealogy.
This fantastic trip was documented by the BBC Wales program, Coming Home: Susan Sarandon.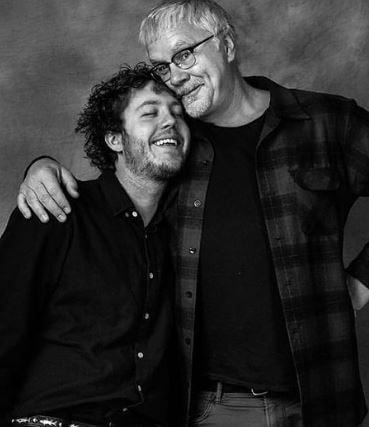 Unfortunately, the couple who shared the same liberal political views broke up in late December 2009. Soon after breaking up with Robbins, Susan started dating Jonathan Bricklin.
After breaking up with Susan, Robbins also married Gratiela Brancusi secretly on February 1, 2017, and split on July 1, 2020.
Their marital status was kept private until Robbins filed a divorce in January 2021.
Miles Australian Girlfriend
Geraldine Viswanathan and Miles Robbins were both casts in the movie Blockers (2018).
They got intimate during the period and started dating in June 2018. Geraldine Viswanathan is Indian originated Australian actress. She is 25 years old.
They are still together and spotted in many places together.
Although there were rumors about Miles being gay, he shut those rumors after he confirmed dating Geraldine.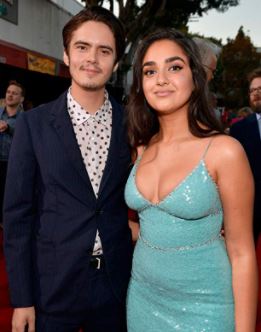 Pow Pow Family Band
Miles has worked as Disc Jockey and producer under the name Househusband.
Currently, Miles is working as Pow Pow Family Band songwriter and multi-instrumentalist in the psychedelic pop band Pow Pow Family Band.
He and his friend Nara Shin made a band during their college days which later grew and added members to their family.
Word "Pow Pow" is derived from the third album of American rock band LCD Sound system's This Is Happening.
Robbins performs as a character with dresses and red lipstick with his band.
As he has long hair and acts dressing as the character itself, people sometimes accuse him of being gay.
But her mother, Susan, is proud of him. She says that her son Miles breaks gender stereotypes and also advocates for the LGBTQ community from his performance.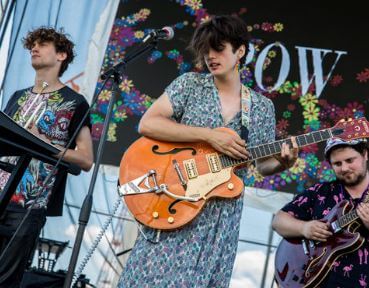 Career in Movies
Miles is a successful actor also. He has a remarkable appearance in X-files, Daniel Isn't Real, Let It Snow, Miracle Workers, and several other movies and web series.
He also stated that although being children of famous parents is a privilege, he wanted to create something special on his own during an interview for the movie Daniel Isn't Real.
Similar Situations Faced Just Like Patrick Schwarzenegger
Miles Robbins was interviewed in the talk show People Now in 2020 after releasing his new movie Daniel Isn't Real.
In the interview, he talked about his experience in set and with his costars and team.
He expressed that shooting was very fun, and the nicest part of the set was a delicious coffee and seltzer.
He didn't tell the brand names of the food as he didn't want to promote them without sponsorship.
As he was a new actor in the big industry, he expressed how he felt about being an actor.
He said that he feels proud to be an actor.
He thinks an actor portrays a person or situation they might not have experienced.
And going into the depth of those particular roles makes him feel great.
In his movie Daniel Isn't Real he played a very intense, emotional, and hurtful character.
There he went into the depth of a painful man, and he lived that character.
He wasn't sad about the role as he enjoyed the new character that he had never seen.
Miles Robbins is from a spotlight background, and so is his costar Patrick Schwarzenegger.
So when the interviewer asked about their similarity, Miles said that the only similarity between them was the questions about their parents that they needed to tackle in each interview.
According to him, even though his parents didn't have any connections to the movie, he had to go through at least a question related to them in each interview.
Although he was not close to anyone, knowing his crewmates was fun, and he loved to know new people he worked with.
For further details, do visit the link.
Miles's Dad As A Delivery Guy
Miles Robbin's dad Tim Robbins gave an interview to Jimmy Kimmel Live where he talked about his new movie and his job that he did in his past.
Tim started the interview by talking about his trip and new movies named Colossus.
His film was based on immigration, and it has many actors from different parts of the world who speak different languages.
That movie is all about those actors sharing their past stories. For that movie, he went on a tour to different parts of the world, and he had enjoyed it a lot at that time.
Tim's dad is a folk musician, and he had also joined Tim in his tour. Before that tour, he had gone on a premiere tour with his dad back in 1965.
His whole family was there in that tour, and they did morning songs over there and played battery-operated stuff over there.
They had a name for Everyday Robbins to their team. At that time, batteries were a new thing, and he still had them with him along with his Everyday shirt.
That performance was the first business show he had done in his life.
Tim is a big supporter and Donald Trump, and he wishes to get another chance to work as president.
Tim revealed that he was in his 20s he worked as a pizza delivery guy. He worked on Jacopo's pizzeria, which was in Beverly Hills.
He gave some tips to delivery guys saying to deliver pizza in a good neighborhood as they provide the perfect amount as a tip.
He also said that while he was in that delivery work, he gave pizzas to well-known people like Kate Jackson and Charlie Angel.
He said that Kate Jackson is his favorite celebrity, and he still remembers that Kate likes pepperoni pizza.
Net Worth
Miles estimated net worth is $ 1 Million, and his source of income is movies and music.
| | |
| --- | --- |
| Net Worth | $ 1 Million |
| Income Source | Actor, DJ, and Musician |
Age, Weight, and Height
He was born on May 4, 1992, making him 29 years old.
His current weight is 72 kg, and his height is 6 ft. 1½ inch.
His zodiac sign is Taurus.
Visit Doveclove For Spicy Articles Of Your Favorite Celebrities
Subscribe to our Newsletter