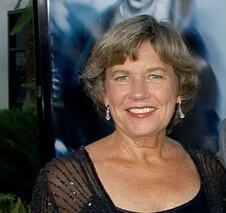 Nancy Carlsson-Paige is a professor of early childhood education and conflict resolution at Lesley University in Cambridge.
She is also the mother of Matt Damon, a famous American actor, film producer, and screenwriter.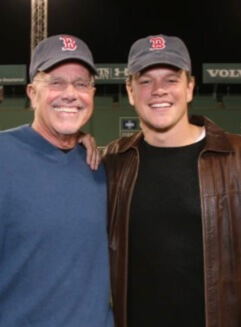 About Nancy's Books
Nancy is a professor who teaches early childhood education at Lesley University in Massachusetts.
She has trained teachers for over thirty years and helped establish the Center for Peaceable Schools at the University.
Her research focuses on how violence and violent content in the media can affect children.
She has found that exposure to violence can impact how children develop socially, learn skills to form caring relationships, and positively handle conflicts.
She is concerned about how violence in the media can influence children's behavior and well-being.
Nancy has written books like "Who's Calling Shots?" and Taking Back Childhood" to help parents and educators support children's well-being and promote peace.
In these books, she provides advice and strategies to respond effectively when children are interested in war play and toys.
She also offers a proven roadmap for raising confident, creative, and compassionate children. Nancy is the mom of two sons, Matt and Kyle Damon.
Nancy Childhood
Nancy grew up in a small town near Albany in New York.
She had a happy childhood, playing outside and enjoying nature.
She has fond memories of playing with other kids in the neighborhood and spending time alone in nature, like floating sticks in a stream, sitting among pine trees, and picking berries.
She and her sister had a unique signal to return home, like a cowbell sound that called them back from their outdoor adventures.
Inside their home, her parents kept a worn-out couch in the living room, and it was just for Nancy and her sister to jump and play on.
It was a fun and playful part of their home life.
Though Nancy grew up in a typical small town, her parents were anything but conventional.
Her father was an educator, and both her parents had open-minded views for their time.
Their home was different from the typical 1950s suburban houses. It was artistic, messy, and filled with creativity.
While many parents during that time were focused on conforming and fitting in with societal norms.
Nancy's parents are not like that.
They encouraged Nancy and her sister to explore and follow their interests, allowing them to pursue their dream.
Age
She was born on February 9, 1944, in the United States. She is 79 years old as of 2023.
Net Worth
As an American actor, Matt Damon's net worth is about 170 million dollars.
Matt Fell Into A Depression While Filming A Movie
Matt is a very famous actor. He has done many blockbuster movies.
Being an A-grade actor, he has done many roles that can affect your mental health.
He talked about falling into depression while filming a movie. He spoke of feeling very sad while making a movie on the show Jake's Takes.
He didn't say which movie it was but felt disappointed because it was not turning out as expected.
He was already in the middle of filming, and it would take many more months to finish.
He had brought his family with him and felt terrible for inconveniencing them.
But his wife helped him by reminding him that they were already there and they should focus on the present instead of worrying about what could have been.
Damon has three daughters with his wife, Luciana Barroso.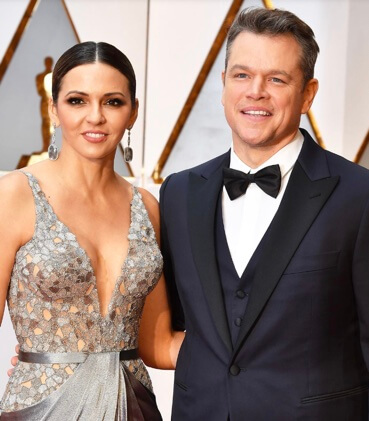 Visit Doveclove For Spicy Articles Of Your Favorite Celebrities
Subscribe to our Newsletter