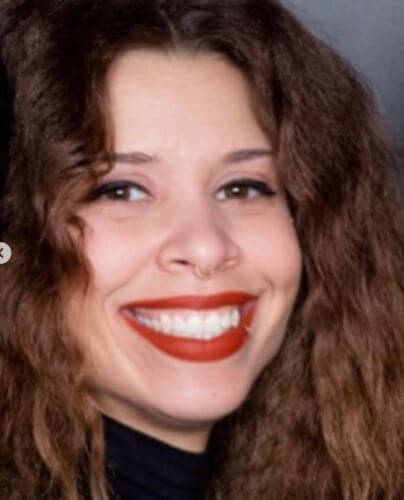 Naomi Burton-Crews is a reality T.V. star and famous for being the stepdaughter of one famous American actor, television host, and former professional football player Terry Crews.
She was born in 1989 somewhere in the USA to her mother Rebecca Burton Crews and her mother's past lover Charles Burton.
She starred along with her parents in a BET reality show called The Family Crew from 2010 to 2011. She follows Christianity.
She has a daughter named Miley, but she hasn't revealed the name of her daughter's father.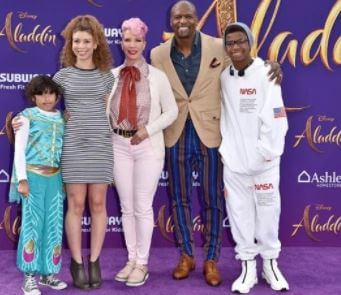 About Naomi Burton-Crews
She is the television figure who is also known for being the stepdaughter of Terry Crews.
She is the first child of her mother. Her mother got married to Terry on 29 July 1989. Terry adopted Naomi soon after their marriage.
Her parents celebrated their thirty-two wedding anniversary in 2021.
Her relationship with her biological father is unknown, but her relationship with her father Terry is very strong. She loves him as her father.
Naomi is famous for playing in their parent's reality show called The Family Crew from 2010 to 2011, a show about a Crews family that shows their daily life and journey together as a family.
It is shown in the BET reality show. She is very religious as she goes to church very often to help people in need.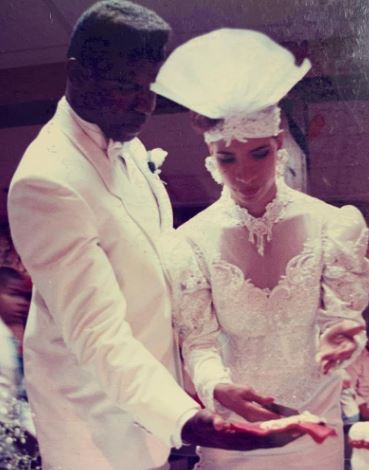 She grew up with her step-siblings Azriel, Wynfrey, Tera, and Isiah. Although they are her stepbrothers and sisters, there's nothing like the step to her, they are her family, and they love them as her own.
She is very happy with her life as she lives a life celebrity's child.
Her mother was diagnosed with breast cancer and had surgery on 3 March 2020. She had stage 1 Breast Cancer, and now everything is all normal, and she is doing good.
They are currently living in Pasadena, California.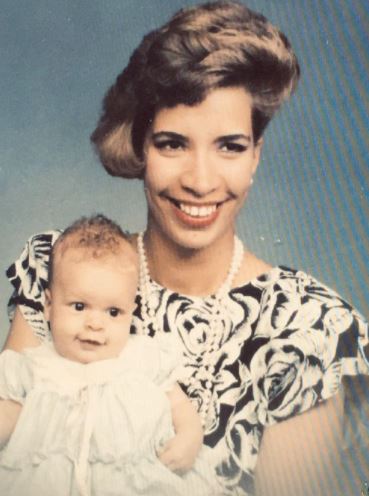 Relationship Status
She is currently single and hasn't married anyone to date. Her relationship is very complicated as it is not that much clear.
She is a single mother of her daughter. The detail about her daughter's father is unknown.
She maintains her personal life private, so it's hard to say anything about her affairs and boyfriends. She is not active on any social media like Instagram, Twitter, and Facebook.
Answered Auto-Complete Questions
Terry Crews gave an interview to WIRED in 2019, where he answered the most googled and auto-completed questions.
He claimed to be scared of the questions he had never seen before. He revealed that he was in the hall of fame as an African American.
When asked about his comparison to The Rock, he said he was shorter than The Rock.
Moreover, he said that he had less money than The Rock and revealed that his wife had a crush on him.
Like The Rock, Terry is a bodybuilder. He works out with a lot of weight, and it goes up to the heaviest that he is kept against.
Although he is concerned about his workouts, he also expressed his love towards the desert and said it was his favorite food.
Moreover, he seems to be a meat lover as his expression showed how much he hates being vegan when asked if he was vegan.
Terry's Waze went viral on the internet a time back that he voiced for the promotion of Brooklyn Nine-Nine.
The loveliest part of the video was that kids loved and appreciated him.
Terry is working as an artist, host, voice artist, and many more, and when the question was raised about his retirement, he announced that he is never getting retired.
He is already a grandfather, and according to what he said, he wants to have more kids around him.
He also gave a hint about his future project, The Terry Crew art show, and told people to wait for it as he had been doing art since he was 5 years old and is good at it.
In addition, he said that he would be continuing to sketch, paint and do the art study until he is no more.
Addiction with Porn
Terry Crews gave an interview to Jimmy Kimmel Live. In that interview, he talked about the relationship with his wife, mistakes, addiction, and many more.
The interviewer started the interview by welcoming him. He spoke of Will Smith and his first time meeting with him initially.
It was back in 1993 and at that time, he used to play football, and his friend took him to the show where he met Will Smith.
Terry said that Will was one of the best people that he had met in his life. He was very welcoming, and they had a good hangout together.
We ate together and enjoyed ourselves a lot. He knew what Hollywood was about at that time, and he was eagerly waiting for his comeback over there.
He was there in Morocco and had fun. He then talked about his book.
In that book, he wrote about his wife's relationship and the mistakes that he had made in his life.
The idea of writing a text came through his mind when he was in Vietnam.
He said that he is involved in programs where they give speeches about positivity, motivation, and many things.
In those speeches, he also told many mistakes that he had committed in his life, and the other person asked him how his wife did not leave him.
And for her answer, he called his wife on stage and let her speak about his mistakes and everything.
He thought that talking with his wife would make their things look like people were watching 3d movies.
He and his wife both have different opinions, so he thought it would be better if they both spoke together.
He opened up that he was addicted to porn. He said that everyone thinks people with addiction have willpower issues in them, but that is not true.
He said those things are because people don't get the correct information. He is not addicted to porn now.
Net Worth
Naomi's net worth is estimated to be around $1 million as her source of income is Television.
And her father has a net worth of $25 million, and his source of income is acting and from television host.
Age, Height, and Weight
Naomi is currently 32 years old, born in March 1989 in somewhere around the USA.
Her height is five feet and five inches tall. According to sources, her weight is 55 kilograms.
Her father, Terry, is currently 53 years old, born on 30 July 1968 in Flint, Michigan, U.S.
Interesting Facts About Burton-Crews
She is part of her family's T.V. reality show called The Family Crews, which lasted for two seasons.
Her parents were dog lovers. She loves traveling, dancing, photography, and singing.
Visit Doveclove For Spicy Articles Of Your Favorite Celebrities
Subscribe to our Newsletter