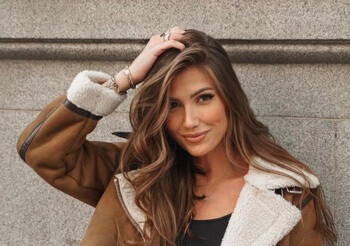 Noemie Happart is the wife of Belgian football player Yannick Carrasco. Noemi is well known for winning the beauty pageant Miss Belgium 2013.
She was born in the year 1993 and has her birthday on June 1. She is currently living in Madrid, Spain, with her husband and baby.
She is a Belgian citizen.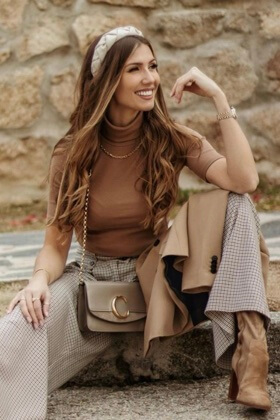 Marriage And Children
Noemie is married to footballer Yannick Carrasco. They took their wedding vows on June 24 2017.
They first met at a bar in Liege and eventually started dating. They are now parents to a baby.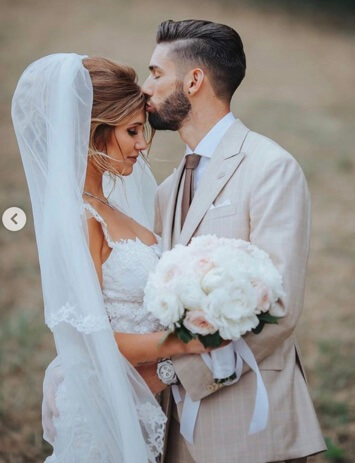 Noemie First Met With Her Star Husband
In one of the magazine interviews, Noemie opened up about her first meeting with Yannick.
They were in the bar where Yannick approached her to talk.
He told her that he was a footballer and after hearing that she got scared of his fame as a player.
But slowly, she knew that Yannick was a great man, so she decided to try it with the footballer.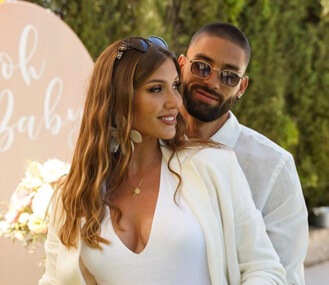 Age And Net Worth
Noemie is 29 years old. She has a net worth of $1 Million. Her source of income is modelling.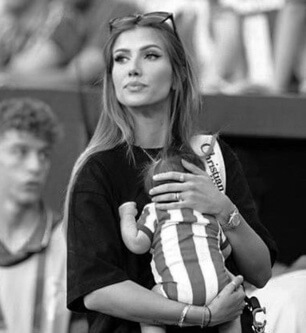 Noemie Was Kissed In Front Of Thousands
Noemie and Yannick are now married, but back then, when they were dating, Noemie attended one of the matches between Atletico Madrid and Real Madrid.
As Yannick was playing for Atletico Madrid, she was there to support him. Atletico Madrid and Real Madrid, the biggest rival of all time, had a very intense match.
Real Madrid had an early lead goal scored by Sergio Ramos. It looked as if Atletico Madrid was about to lose the game.
But Yannick scored a goal, and the whole crowd went crazy. Yannick was so happy that he went to his girlfriend Noemie and kissed her in front of everyone.
It was a special moment for both of them.
Yannick Had Worst Days In China
Yannick used to play for a Chinese club up to 2020, and he later moved to Atletico Madrid.
Since he arrived at the European club, he has been shining. He was even able to win the League title with the team in the following year.
As he was later permanently signed into the club, he said he hated his career in China as he was not shining there.
Despite his talent, he could not grow because of the less popularity of the Chinese clubs.
Moreover, he revealed that his living experience in China was horrible as he didn't even have great food.
He did reveal that staying in China made him vital to face any horrible things.
All these comments offended his teammates from China, and one of his teammates called him a bad character.
The player expressed that Yannick might be great at football, but in life, he is worst.
Yannick Got Injured In An Important Match
Belgium was about to go against the Czech Republic for the World Cup qualifier, which was one of the crucial matches for the team.
Yannick was one of the star players featured in the match, but he got injured while playing for Atletico Madrid.
His injury was a great loss for the team because he was needed in the team without many important players like Eden Hazard and Adnan.
He actually went through a knee injury and was sent to a Belgium camp for quick recovery.
It was not such a severe injury, so he was expected to heal for other matches after the match against the Czech Republic.
Yannick Was Going To Tease Eden Hazard
Yannick and Eden Hazard play in the same team, Belgium's national team, and are great friends there.
But at the club levels, they play against each other, and Yannick plays for Atletico Madrid and Hazard for Real Madrid.
Yannick won the League title with Atletico, so he was asked what he would say to Hazard If he met him.
Yannick revealed that he had not been in contact with Hazard, but if he met him, he would tease the player by singing "Champions, Champions ".
As the winger said, when Hazard was giving an interview in a Belgium shirt, Yannick interrupted the interview by teasing him, singing "Champion, Champion", which made Hazard laugh.
Visit Doveclove For Spicy Articles Of Your Favorite Celebrities
Subscribe to our Newsletter