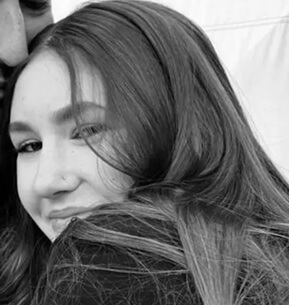 Nora Ellis is the daughter of actor Tom Ellis known for playing Lucifer Morningstar in the Netflix series Lucifer.
She was born in London. Like her father, Nora is also interested in show business. Her mother's name is Estelle Morgan. She has two half-siblings.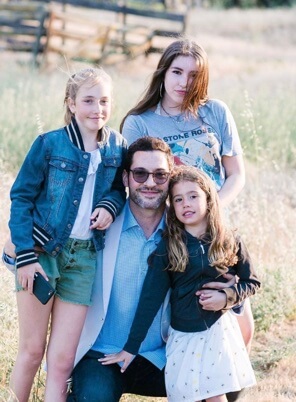 Nora's Parents Were College Sweethearts
Tom fell for Nora's mother when they were in college. Her name is Estelle Morgan. They were classmates.
But he did not make any move as she was dating someone else at that time.
When things didn't work between Estelle and her then-boyfriend, he didn't waste time and approached her.
They went on a romantic holiday in Portugal.
Tom got his first break in the BBC series when they were dating.
In an interview, he said he would marry her in 2003, but things didn't go as planned.
The couple separated, and Estelle was pregnant with their baby at that time.
Tom left her before the birth of Nora. But he is a dedicated father and loves his daughter very much.
Did Tom Cheat On His First Wife, Tamzin?
Tom was married to Tamzin Outwaite. He met her while they were shooting for a show in 2005.
They fell for each other and decided to tie the knot in 2006. The couple shares two beautiful daughters.
Tom and Tamzin got separated after being married for eight years in 2014. Infidelity played a significant role in their split.
According to the sources, Tom had an affair with his co-star while filming in America.
He later admitted that he had one nightstand with that woman. But Tamzin had a different story.
She said she wouldn't have broken her marriage just for a one-night stand.
She added she supported him in building his career in America while she was caring for their children, and he repaid her with betrayal.
She was devastated by that incident, and they got separated.
Tom Enjoyed Playing The Evil Character
Tom played the character of Lucifer in the series Lucifer for a long time.
He talked about his character, show, and many more in the interview with FAIR GAME.
He started the interview by sharing that the LA traffic is terrible. He is from London, and it didn't take him a long time to see how bad the LA traffic actually was.
There are lots of back-end collisions, and he himself had been involved in one.
He recalled the incident when he was waiting in his car for pedestrians to cross the road.
His car was still and was trying to make the right turn when another car smashed his, and his car hit the two pedestrians.
He was scared, thinking that he had killed two people, but thankfully, none of them was hurt.
After that, he got very nervous driving in LA. Tom then shared about how he got the role in Lucifer.
He got the script, and when he read it, he found it very interesting. He read four pages, laughed many times, and found something different about the character.
He felt that it was something that he would enjoy doing for a long time, so he decided to meet the director.
After the meeting, he became the first choice for the Lucifer character, and they went to talk with Warner Brothers.
They agreed, and that's how they ended up in Lucifer. His family was also very supportive of him and his career.
Tom's character, Lucifer, was evil, and as he came from a religious family, many people wanted to know about his family's reaction to him playing the devil character.
His own father, sister, and uncle are pastors, and despite that, they understood that it was his work and showed their full support.
He enjoyed playing the evil character as he could say anything to the people without caring how they would feel. He just loved unwinding people with his evil character thing.
Age
Nora was born in May 2005, and her current age is 18.
Net Worth
Her father's net worth is estimated to be $6 million.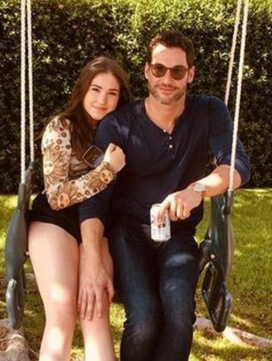 Did Tom Get Lucky On The Third Time?
After many heartbreaks, Tom gave love a third chance. He met screenwriter and actress Meaghan Oppenheimer in 2015.
He risked for the third time and gave it a try. They got along very fast. They got engaged back in 2017. They exchanged their wedding vows in 2019.
Some close friends and family attended their wedding. Some of his Lucifer cast also participated in the ceremony.
This time, Tom got lucky, and he is happily married to Meaghan as of today.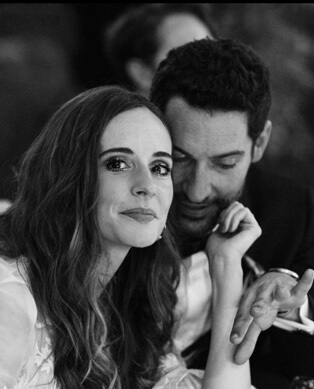 The Last Season Of Lucifer Was A Heartbreaking Moment For Tom
Season six was the last season of the show.
It was extraordinary for Tom as he had been working on the set with the fantastic people around him for six years.
In an interview, he said that episode nine was tough for him to shoot as everyone was saying goodbye to his character, and he had genuine emotions at that time as he was saying goodbye to everyone.
He said he felt every bit of that episode as it was his last shoot with them, and he felt sad.
Visit Doveclove For Spicy Articles Of Your Favorite Celebrities
Subscribe to our Newsletter