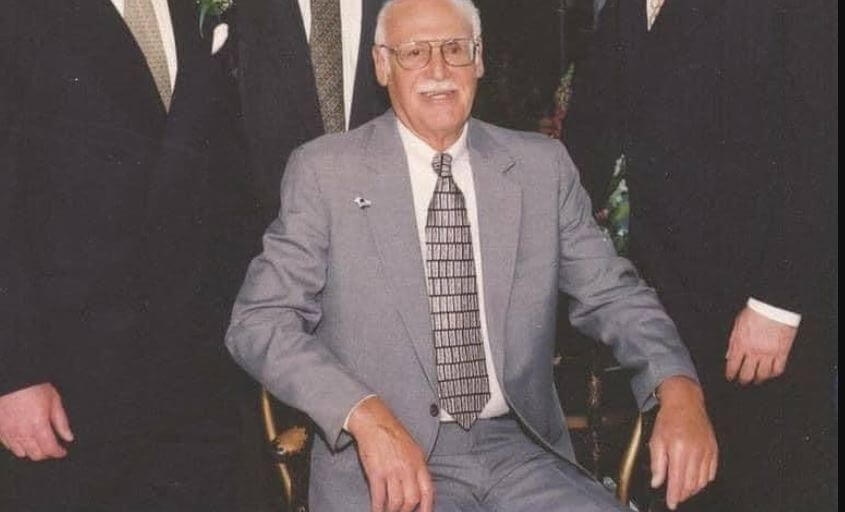 Norton Cuban is the father of Mark Cuban, an American billionaire entrepreneur, media proprietor, investor, and TV personality.
He is of Jewish ethnicity and holds an American nationality.
Norton's Life Lessons
In 2014, at South by Southwest, Mark shared the most important life lesson that his father, Norton, had taught him; you have to live each day with youthfulness, as that day is the youngest you will ever be.
Mark said that Norton used to repeat this quote over and over again like a charm.
And maybe the charm did work because even when Norton was 87, he was as strong as a machine.
Another life lesson that he used to stress about was in life, even if you are far apart from your brothers, make sure to regularly check on them and make them feel loved and cared for.
As Norton had two brothers, he knew the importance of brotherly love, and it was a blessing passed down by him to his sons.
His life lesson manifested in their lives as Norton took his last breath; he had his sons by his side.
Norton sparked Mark's Inspiration
When Mark was 12, he wanted an expensive pair of sneakers, but his father suggested that he earn and purchase them if he wanted them.
This incident inspired Mark to start his little business where he sold garbage bags in his neighborhood at a profit.
Like this, his son's business endeavors slowly started to advance as he grew up.
His garbage bag business changed into a newspaper business, which again changed into a software company, and so on.
Mark made sure to take advantage of every opportunity presented to him, which enabled him to become a billionaire at the age of 41.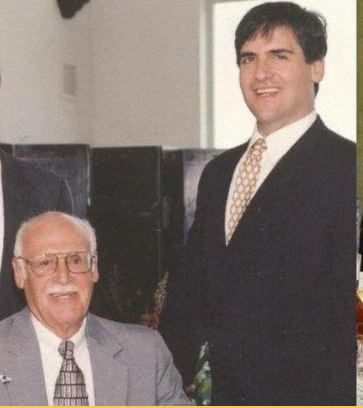 Mark's ability to transform his Inspiration into reality is incredible, and Norton took great pride in being his father and the head of their family.
Norton Traveled The World
Mark says that his father, Norton cried when he shared the news that he made $100,000 in a year.
Working as an automobile upholsterer, Norton had never made more than $40,000 a year, so this news was a significant milestone for him.
But even when his son started out-earning his father, he never allowed him to pay the bills when they ate out in a restaurant.
Although his son was forbidden to pick up the bill, he did finance his father to travel the world. Norton loved to travel, so when the opportunity arose, he did not let go.
Mark says that Norton traveled everywhere on a cruise, so he was nicknamed Mr. Cruise.
He was very popular and friendly as a traveler, and Mark would hear and get tons of emails from strangers saying that they met and became friends with his father.
Mark regarded that making it possible for his father to travel the world was the best thing he bought for his father, Norton.
Norton's Horrors From The War
Norton was born in a working-class Jewish family in New York, and they later lived in New Jersey.
Due to the anti-Semitism sentiment going around at the time, he and his family were forced to close their store as stink bombs made of the burning film would get thrown inside.
After moving to Pennsylvania, Norton worked a number of labor jobs.
At 18, he was drafted to fight in WWII, where he served as a Seabee and participated in the Battle of Okinawa. He even served as a soldier in the Korean Conflict.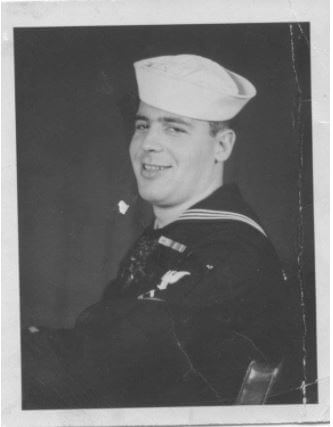 The exposure to the horror of both wars affected Norton heavily, but he seldom talked about it to his children.
As his son, Brian recalls, the memories of the war never failed to bring tears to Norton's eyes.
Who is Norton's Wife?
Norton and his wife, Shirley Cuban, had migrated to America from Russia and Romania, respectively.
Upon his arrival in America, Norton's father had changed their surname from "Chabenisky" to "Cuban."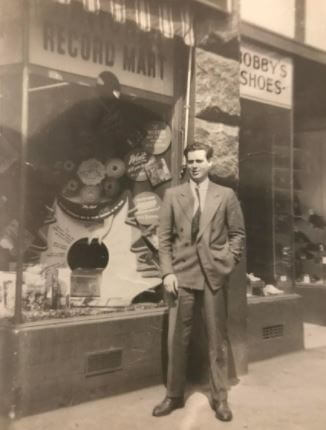 Both Norton and Shirley were Jewish, and they got married in America.
They had three children named Mark Cuban, Jeffrey Cuban, and Brian Cuban, who grew up in Pittsburgh, Pennsylvania.
He worked as an automobile upholsterer up till his 70s while his wife Shirley was a housewife.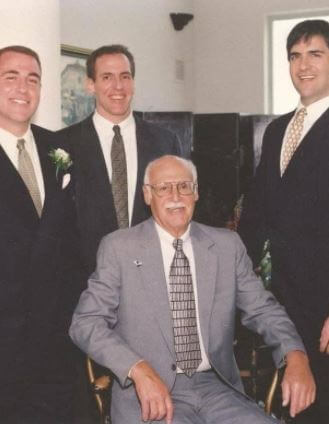 Norton and Shirley moved to Dallas in January 2000.
On July 10, 2018, Norton died due to his declining health and old age.
Net Worth
Apart from being the father of American billionaire Mark, Norton is a normal civilian.
So, his net worth is not made public. But his son Mark holds a net worth of $4.3 billion.
His net worth and income sources are structured below:
| | |
| --- | --- |
| Net Worth | $4.3 billion |
| Income Sources | Business, Investment |
Age, Height, And Weight
He was born in 1926 in New York, USA.
His height and weight are yet to be revealed.
He died at the age of 92.
Visit Doveclove For Spicy Articles Of Your Favorite Celebrities
Subscribe to our Newsletter