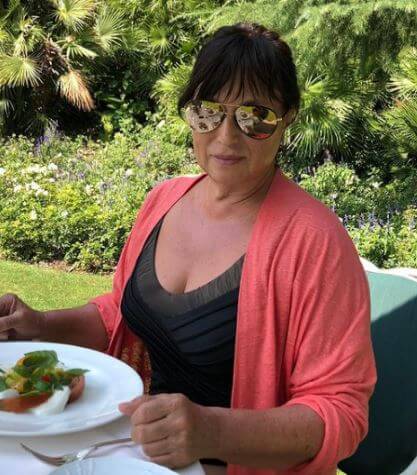 Olga Shaykhlislamova is the mother of Russian model Irina Shayk.
She worked as a Kindergarten piano teacher.
Married to Valery Shaykhlislamova
She was married to a man named Valery Shaykhlislamova. Her husband worked as a coal miner.
The family lived poorly with their two daughters. Their eldest daughter is Tatiana Shaykhlislamova, and the youngest daughter is Irina Shaykhlislamova.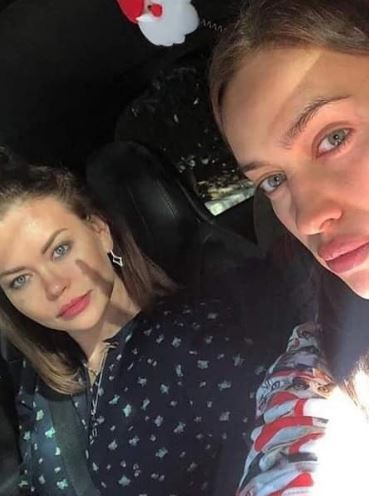 They lived in a small town where Olga and her children grew tomatoes, potatoes, and cucumbers in their garden.
Death of Husband
When Olga's youngest daughter turned fourteen, her husband Valrey Shaykhlislamov died of lung cancer.
After the death of her husband, the family had to run poorly than before. She used to work a lot to raise both of her daughters.
The family had gone through several ups and downs after the death of her beloved husband.
Supermodel Daughter
On January 6, 1986, Irina Shayk was born in Yemanzhelinsk, Russian SFSR, Soviet Union to father Valrey Shaykhlislamov and mother Olga Shaykhlislamova.
Irina had hard times in her school days. But by the end of high school, she became an excellent student. She also became an example in front of her classmates.
After finishing school, Irina joined college, where her big sister lived for a couple of years with her.
Irina's sister used to attend a beauty class at the Svetlana Modeling Studio. Her sister invited her for modeling and she became a perfect match for the Lingerie model.
She made her debut through a regional Supermodel Beauty Contest.
Irina gone to Moscow to participate in the Federal Supermodel of Russia competition and photo session by the Svetlana Agency.
Soon the beauty was noticed by the President of a Modeling Agency.
She didn't want to become a professional model. But she agreed to be a part of modeling because it can help her earn money for her family.
Made Fun of her Daughter
Irina was just 20 years old when she traveled to Europe. But it was late for her age to start a modeling career.
People in the modeling industry made fun of her because of her language barrier and her inexperience in clothes.
She never made her guard down. She started working even harder and harder.
Then in 2011, she competed with many rivals and became the first Russian model to appear for the Sports Illustrated Swimsuit Edition.

Then she started to be the face of different clothing brands. Later she was also included as the Ten Sexiest Models on the Earth.
Five Years Relation with Cristiano Ronaldo
Irina met Cristiano Ronaldo at a photo shoot. Soon they started dating in 2010.
A huge number of fans loved the couple. They were seen as the perfect couple and were rumored to get married.
But an unexpected turning point came in the relationship. Cristiano Ronaldo became a father, but the baby's mother was not Irina Shayk.
She didn't care and continued her relationship with Cristiano. They got engaged in July 2010.
According to the media, Irina and Cristiano Ronaldo broke up there five years long relationship because Irina didn't have a good relationship with Cristiano Ronaldo's mother.
She also refused to attend Cristiano's mother's birthday party. But in some media sites, it is shown as false news.
It also says that the main reason for their break up was that Cristiano Ronaldo was flirting with other girls.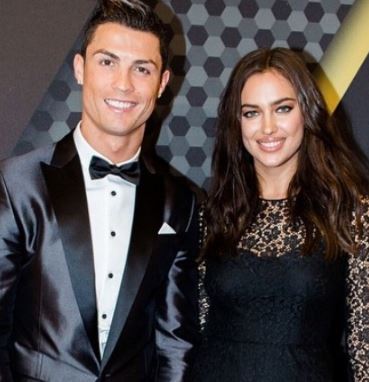 Bradley Cooper, Father of Irina Shayk, Daughter
In spring 2015, Irina and Bradley Copper started to date.
After dating for two years, the couple moved in together and welcomed their first child, daughter Lea De Seine Copper, in March 2017.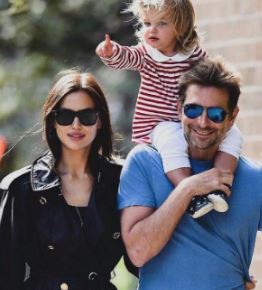 Due to their busy working schedule, the couple ended their relationship in June 2019.
Reason behind Irina's separation with her ex
Irina and her ex boyfriend Bradley Cooper dated for few years and they shared a daughter together. The started dating in 2015 and in 2019 they announced their separation. The reason behind their separation was Irina being not prioritized by her ex partner Bradley. Her partner failed to give her attention and always kept his mother on top of her. While Irina and Bradley were dating they went on a vacation and Bradley brought her mom on the vacation with them. Irina was not happy to see Bradley's mom being third wheel in their private moment. After that vacation she was not seen with Bradley for months. She was clearly upset. Bradley took his mom at each and every even with him and neglected Irina. Irina herself opened up that she never got care by any men. Bradley constantly kept his family over Irina which made her felt ignored. But somehow Bradley managed to secure his relationship with her and for that she took Irina in a Italy trip. At that time he didn't took his mom with him which made Irina think that now she can start her own family with Bradley and she got pregnant with their first child. Things started changing a lot between Irina and Bradley when Bradley started filming him new movie. For him it was a dream project so he kept his all focus and afford to that movie. He even went to solo travelling so that he could know about his character and that was the time when he completely neglected Irina. Between his work Bradley did called him mom many times but Irina didn't received a single call. As Irina felt so neglected and less prioritized she decided to get separated with him leading them to breakup at 2019.
Irina got back with her ex boyfriend?
Irina and his ex Bradley ended up their relationship in 2019 but they did agreed to co parent their daughter together. Sometimes back Irina and Bradley went on a vacation to Bahamas and now the scenario between them is completely different. The couple has been seen walking holding hand on the streets and Bradley even invited Irina on a Thanksgiving party. Because of the closeness seen between Irina and Bradley, their fans have doubted that they got back together again. They have been seen getting extremely close and unlike before Bradley has started giving attention to Irina. His actions seems like he is trying to win back Irina again. Their closeness doesn't seem like they are only co parenting. There are even rumors that they have secretly got back together again.
Net Worth and Earnings
Her net worth is unknown, while her daughter has a net worth is structured below:
| | | |
| --- | --- | --- |
| | Olga Shaykhlislamova | Irina Shayk (Daughter ) |
| Net worth | Unknown | $25 million |
| Income | Unknown | Model, Actor |
Age, Height, and Weight
She celebrates her birthday on January 23 every year.
Her weight and height have not been mentioned.
Visit Doveclove For Spicy Articles Of Your Favorite Celebrities
Subscribe to our Newsletter