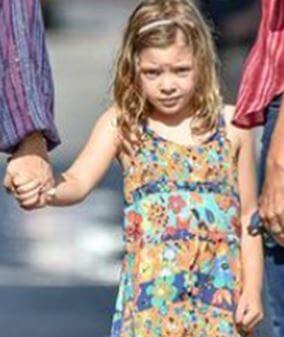 Olive Barrymore is the first daughter of famous American actress Drew Barrymore. Olive's father's name is Will Kopelman.
She was born in 2012. She also has a sister who is two years younger than her named Frankie. She is an American citizen.
Got Popularity at the Young Age
As being the daughter of famous actress Drew, she is so popular among people.
Though she is small, it seems like she has a lot of interest in photography too.
Her mother tries to keep her daughter out of fame and limelight.
But whenever she posts something about her, it automatically gets a lot of attention from her fan.
Olive took photos of her mom. Her mother wants to give Olive and her younger sister a normal life and childhood.
Her mother also says that she didn't want her daughter to get involved in acting before 18.
Drew failed to have a successful relationship
Olive's mother, Drew, gave an interview to The Howard Stern Show in which she talked about her relationship status, ex-husband and dating apps.
Drew, who is 46 years old and has two children, was married but unfortunately, her married life was not successful.
When she was married to her ex-husband, she thought that her relationship would be a great success, but after having two children and a long-term relationship, her relationship failed.
Looking at her ex-husband, he is now married to a woman named Ali. Drew described her as a nice woman and found her to be a great stepmother for her children, whereas Drew hasn't found herself a perfect match.
But she is very happy for her ex-husband and children. Drew is a brilliant woman that every man would like to be with, but still, she appears to be single.
According to her, being in a relationship or dating doesn't always happen by choice. She thinks that for two people to date or have a relationship, they must feel connected and form a bond within themselves.
Falling for someone and finding a true match is a completely natural process that happens when we find someone who is compatible.
Drew had tried some dating apps but couldn't find them as good as she thought they would be. It is because many men there hide their true identity by keeping the fake name.
Not only that, but they also aren't honest about themselves and their present life. She thinks that people on dating apps should show their true identity and be honest about their lives. This is the only way the men in dating app could be trusted.
Personally, for Drew, dating apps were not a good thing to connect with someone and trust them blindly.
Barrymore clubbing and partying at seven
Drew gave an interview to The Ellen Show. In that interview, she talked about lots of exciting things. Drew started her acting career at an early age, and she is well known.
Drew opened up that she was only seven years old when she went to the Oscars, and that was in 1982. Ellen then showed a picture of her wearing a pink gown at the Oscars.
Her gown was pretty; it was a pink dress with a puffed layer. She said she looked like a cake with seven layers in that dress.
Then Ellen showed a picture of her wearing open shoulder sweatshirt. She was looking terrific in that outfit. That photo of her was taken when she was partying.
Drew started partying and went to nightclubs when she was just at the age of seven. She knows that it is not appropriate for a seven-year-old girl to do those things, but it was okay for her.
She said that she was not normal like other kids. She also added that everyone has their own life journey, and that was her journey. It was different, and she said that she was unorthodox.
She was entirely on a different path, but she felt that was worth it because it made her a suitable parent.
Drew then shared her story of getting stuck in a parking garage. She opened up that she has also written about that in her book and said she got stuck while driving on a bronco.
She was there ramming in her car, and the gate was closed. The gates were huge, and she didn't know what to do.
She said that she would tell these stories to her children. She said that her life experiences were really fun, and she enjoyed them a lot.
Mother Sent to Mental Asylum
At the age of 13, Drew was sent to the mental asylum by her mother. Her childhood was never normal like others.
She had to deal with illegal addiction in her past. Because of that addiction, she was out of control, which ended her in a mental asylum.
She got into drinking habits at the age the very young age of 12. After one year of drinking, and she became a drug addict.
She achieved popularity at the age of seven by her character play in E.T.
Her addiction made her so insane that she harmed her by cutting her wrist when she was just thirteen.
Afterwards her mother sent her to the mental asylum for treatment. At that time her parents were already divorced.
She spent 18 months in a mental asylum and had a miserable life over there.
When she was 14 years old, she became an adult legally after legally separated from her mother.
She and her mother had a messed relationship before, but later she said that her mother did the right thing by taking her to the asylum.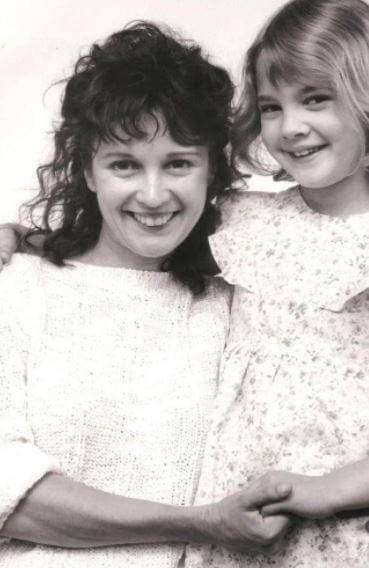 Drew Barrymore Injured On Set
Drew was caught in an accident while she was acting for her horror movie.
She got an injury in her brain after that accident. Drew fell into cement while she was doing her stunt.
As she was badly injured, she was rushed into the hospital for treatment. She had to go through CAT Scans and MRI scans because of the brain injury.
Because of the accident shooting was also stopped. She later returned to the set after she was fine but completely denied doing her own stunts.
As she was also the mother of two children, she ended up doing her practice actions by herself.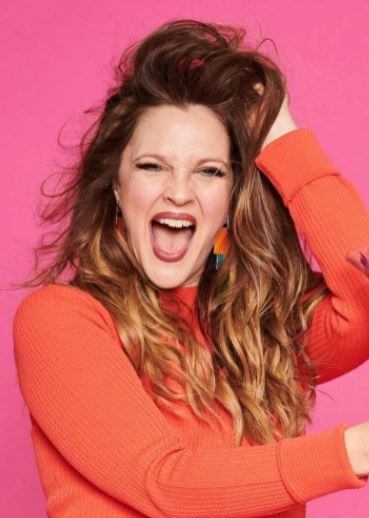 Relationship status of Drew Barrymore
Drew got engaged at an early age. When she was 16, she got engaged to Leland Hayward.
But they ended after few months of their engagement.
Then she got engaged with Jamie Walter, who was a musician and an actor.
After one year of their engagement, they ended up. She then married Jeremy Thomas, a bar owner, and filed a divorce against him after two months of their marriage.
In 1994 she dated Eric Erlandson. They both dated for a year and got married.
Their married life didn't last for long, and they got divorced two years later.
In the same year, Barrymore dated Fabrizio Moretti. They both met at the concert, immediately started dating each other, and broke up after a short period.
She then dated Will Kopelman. They both got married in 2012.
She has two daughters with him named Olive and Frankie.
Their relationship didn't work long. As a result, Barrymore and Kopelman both got divorced in 2016.
Net Worth
She is just a kid; however, her mother Drew net worth is $125 Million. Her source of income is an actress.
Age, Height, and Weight
She is eight years now. She is a growing kid, so her height and weight are unknown.
About Drew Barrymore
Drew is an American actress who was born on February 22, 1975.
She was the daughter of John Blyth Barrymore and Jaid Barrymore, an actor.
She belonged to an acting family. Her parents got divorced when she was nine years old.
She started her acting career when she was just seven years.
She had played many movies along with tv series. Although she had a terrible childhood, she has achieved a lot of success now.
Barrymore is now a mother of two daughters Olive and Frankie.
Visit Doveclove For Spicy Articles Of Your Favorite Celebrities
Subscribe to our Newsletter