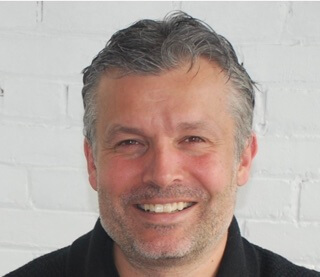 Olivier Giner is famous as an ex-spouse of an American actress, musician, and filmmaker, Amy Jo Johnson.
Giner is the chief financial officer of Carebook, a leading Canadian innovative health solution provider.
He previously served for a Toronto-based virtual software company, Adracare.
Besides that, he was Vice president and Chief Operating Officer at the healthcare venture capital fund in Partners.
Giner holds a bachelor of law degree from Laval University and an MBA from INSEAD.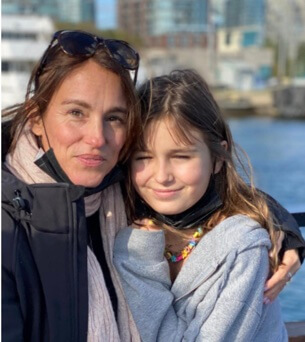 Divorced After Seven Years Of Marriage
Johnson was about 35 when she packed up her life and left Los Angeles before ending up in Montreal because she needed a break.
After a two-year sabbatical, she met Giner and later got engaged.
They welcomed their daughter Francesca Christine Giner in December 2008 before they got married in 2009.
Their daughter's middle name is kept after Johnson's late mother to honor her.
However, their relationship could not last long, as they divorced after seven years of marriage.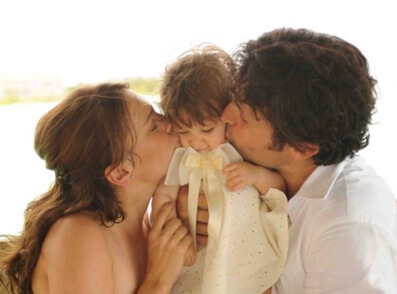 Amy Backlashed For Not Joining Power Ranger Reunion
Amy is popularly known for her appearance as Pink Ranger in the 90s Power Ranger series. After so many years, in 2023 Power Ranger Reunion teaser was dropped by Netflix.
However, fans noticed the absence of Amy and Jason David Frank in the reunion. Jason played the role of the Green Ranger.
Jason passed away in 2022, so there were no questions raised in his absence. However, Amy's absence created the rumor of her not being in the reunion because of money.
It was kind of hard to digest for Amy, so she shut down the rumor by tweeting on Twitter. She revealed that she didn't attend the reunion because she had her own reason, but it was definitely not money.
She did address a few reasons which might be the reason for not being present at the reunion, like wearing Spandex in her 50s and not really comfortable going to New Zealand for a month.
All other original casts have shown up except for David and Amy. However, Amy revealed that she is very excited to see her old costars friends.
Amy Honored Jason David Frank
Amy and Jason David Frank worked together for a long time as costars in the Power Ranger series back in the 90s. Amy was a Pink Ranger, and Jason was known for his appearance as Green Ranger.
Amy and Jason were not only co-stars but were good friends with each other, and because of that, Amy was affected by Jason's death.
Jason died in 2022 because of suicide, and Amy honored him with an emotional video where she sang a song of him as a tribute and revealed that Jason always admired her singing.
She also shared old pictures of her and Jason and wrote about how great a friend he was.
Amy's voice was breaking while she was speaking about Jason. She also talked about mental health and suggested people talk about their issues with someone.
Age And Net Worth
Olivier is in his 50s. His net worth is currently under review.
As of now, we have the net worth of his ex-wife. His ex-wife Amy Jo Johnson has a net worth of $300 thousand.
Death Of Amy Jo's Mother
Johnson's mother was dying of Cancer when she landed a big part in the hit show Felicity.
Johnson was born to her parents, Greg Johnson Sr., a car salesman, and Christine Johnson, a clothing store manager, and was raised alongside her two siblings in Dennis, Massachusetts though she was born in Hyannis.
Carrying the dream of becoming an actress, she moved to Los Angeles at 18 and landed a breakthrough role as Kimberly Hart, the pink Ranger in Mighty Morphin Power Rangers.
Johnson landed a part in a hit show Felicity in the year 1998, which according to Johnson, was the best thing that ever happened in her life, but at the same time, when the worst thing was happening to her as her mother, Christine, was dying of Cancer.
Losing her mother, her best friend growing up, was devastating and incredibly sad. Still, she eventually discovered the best part of herself through her loss, realizing death is ever-changing and never-ending.
During an interview with Oprah Winfrey, she recalled the most painful phase of her life.
According to her, her mother passed away three days later, and saying goodbye was incredibly sad but also incredibly beautiful.
She recalled going to her living room and crying out loud when she was suddenly filled with an amazingly peaceful feeling that gave her the sense that everything we worry about meant nothing.
She started looking at life differently by not looking so much toward the future.
She also shared that her late mother brought her back from depression by giving her the book and asking her to write everything she is grateful for.
Clarify The Reason Behind Not Taking Part In The Reunion.
Johnson is not taking part in the Mighty Morphin' Power Rangers reunion movie for Netflix, and there has been a rumor that the reason behind not doing it is because of the money issue.
But she debunked all the rumors tweeting that the reason behind not doing the reunion because of money is not valid.
She tweeted that she might not want to wear spandex in her 50s or couldn't go to New Zealand for a month.
She also claimed that she and David chose not to do it for their reasons.
They filmed before he passed. Besides that, she also shared the excitement of seeing her pals David Yost and Walter Emanuel Jones.
Visit Doveclove For Spicy Articles Of Your Favorite Celebrities
Subscribe to our Newsletter