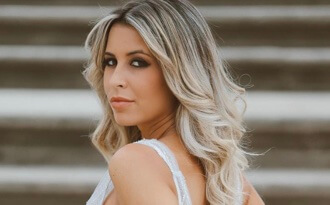 Patricia Palhares is the fiancee of Portuguese football player Joao Palhinha. Patricia is a singer and Instagram influencer by profession. She is studying Dental.
She was born in the year 1997 and has her birthday on Feb 20. She is a Portuguese citizen.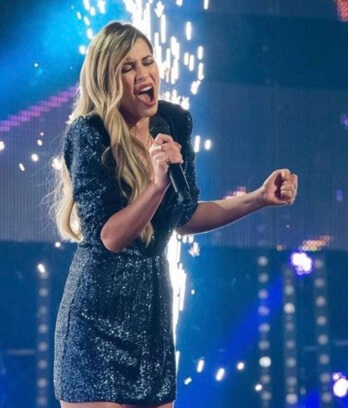 Her Love Life
Patricia is not married yet, but she is engaged now. The beautiful woman is engaged to footballer Joao Palhinha.
She has a boy baby named Joao Maria with her partner, born on October 24, 2022.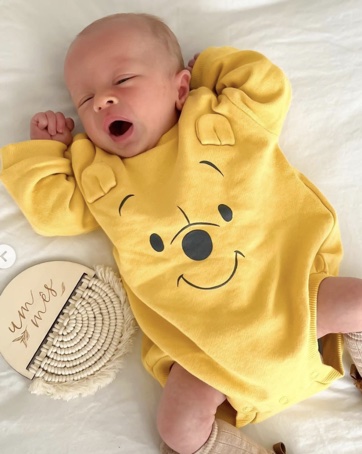 Patricia has been dating Joao since 2019.
A year after dating, she was proposed to by her boyfriend, Joao, on September 7, 2020.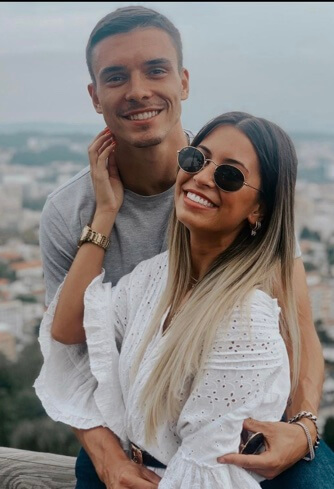 Age And Net Worth
Patricia is 25 years old.
Her net worth is under review; however, her boyfriend Joao, who is 27 years old, has a net worth of $1 to $5 Million.
Patricia Planned On Preserving Stem Cells
Patricia was pregnant with Joao's child, and they protected their unborn child.
They had everything planned for the birth of their child. They even thought of preserving the stem cell of the baby and mother that could only be obtained during the baby's birth.
The stem consists of cells and tissues that benefit the baby and the mother for their future.
As it was about their child's future, they dedicated that they would perform that act with the help of Bebevida.
It was the only recognized private bank for the cells in Portugal.
Patricia Read 1000 Of Article Relating To A Single Topic
Patricia was pregnant for the first time. So obviously,‌‍ she was very anxious.
So had a hard time with all the problems that the pregnancy brings.
She had a lot of sleepless nights and tiring evenings. She expressed that she had read more than 1000 articles on Pregnancy topics.
She often imagined how her little one would look like with all her anxieties and problems.
She was still happy for the day that she could feel and see the little one. She said that everything was worth it for her son.
Patricia Couldn't Control Her Tears
Patricia revealed that the day she gave birth to her son was the happiest day of her life.
She described being very nervous and anxious when she was taken into the delivery room.
Many professionals were involved in the process, and she was scared. But the doctors talked to her and eased her.
She also revealed that the doctors played her favorite playlist to make her comfortable.
Her partner Joao was also present, so it helped her a lot.
By his side, she felt secure. She had one thing in mind, and that was their life going to change after that moment.
When she heard her baby for the first time, she was so happy that she couldn't stop crying. It was the tears of joy.
Joao Was Restricted From Play Against Newcastle United
Joao has been one of the leading players for the Fulham side, and he was one of the most awaited players to be playing against Newcastle United.
But he was reportedly out of the match against their biggest rival.
He was out because of the cards he got in his previous games. He had already received five yellow cards in the season.
Hence he was given a one-game ban. He didn't get to play against Newcastle United.
As he missed an important match, it was a significant loss for the team. But the good news was that he just received a one-game ban.
Visit Doveclove For Spicy Articles Of Your Favorite Celebrities
Subscribe to our Newsletter