Patrick O'Connell is the father of American singer-songwriter Billie Eilish. Patrick himself is an actor well known for his appearance in Iron Man.
He was born in the year 1957 in Norwalk, Connecticut. He is an American citizen.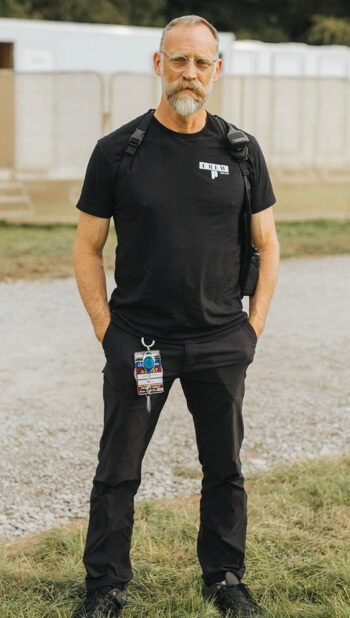 Marriage And Children
Patrick is married to his wife, Maggie Baird, an actress. Patrick met Maggie in Alaska while performing.
They married each other in 1995 and are now parents to two children, a daughter, and a son. They have a daughter named Billie and a son named Finneas.
Patrick's wife home-schooled their son and daughter, and the reason behind that was she wanted them to learn new things and continue the things they love along with their education.
Patrick also agreed with his wife's decision. Both children of Patrick has pursued music career and are now famous singer and has earned huge popularity.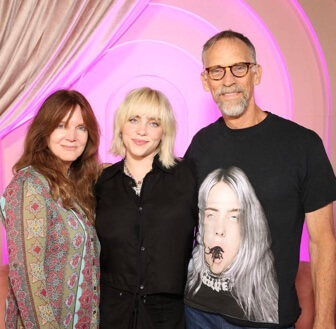 Age And Net Worth
Patrick is 65 years old. He has a net worth of $5 Million.
Patrick Helped Her Daughter
Patrick might be known now as the father of sensational singer and songwriter Billie, but back in time, he had his own name, and he was a great actor in Hollywood.
Not just him but his wife Maggie was also an actress. Their daughter Billie has made a big name for herself.
Patrick and his wife have a fair amount of hand in her success. It came out that they both used their long connections to make their daughter settle in the music industry.
They didn't help Billie gain fame and popularity, but they connected their daughter with the right people she needed to begin her work with and make her work in a safe place.
Her Daughter Pays Patrick
Billie is one of the most successful musicians at such a young age, and she is making her parents very proud.
She is not just making her parents proud but is also paying them to be with her and to help her with her work.
Patrick and Maggie are paid to show up in each Billie's tour and concert and help her.
They initially denied getting paid and said that they would help her for free.
But they were forced to take the salaries by her daughter. Their son Finneas also revealed that in their childhood, Patrick and Maggie couldn't make enough out of their acting career.
So, Patrick used to work as a construction worker, whereas Maggie used to work as a teacher. So, keeping their sacrifices in mind, Billie is making them happy and giving them a great life.
Billie Said An Anti-Asian Slur
Billie's video went viral recently, where she is seen mouthing the anti-Asian slur.
The video was so viral that people started to judge the singer and songwriter in their way.
The video was posted on Tik Tok, a compilation of the music video from 2011, originally posted by "Tylor the Creator."
At that time, Billie was just 13 or 14 years old, from what she said. She spoke about the video through her Instagram story, saying she didn't want to speak about the matter but did it anyway.
She revealed that she was unaware of the slur she used in the video and that she used it based on hearing it from others.
She revealed that the word was never used in her family and her peripheral, so she was never familiar with the negativity of that word.
Although it was a long time ago, she apologized for her actions in her past.
Billie Answered With A Middle Finger
Billie wore a black dress at the Oscar 2022 and was flaunting that dress at the ceremony.
While many people loved her dress and praised her look, many criticized her.
Many people made fun of her unusual look at that big ceremony. One boy on TikTok even said it was the worst dress in the whole Oscar ceremony.
In reply to the comment that the boy made up on Billie, she showed the middle finger to the boy throughout the video.
Also, there was not necessary for her to shine through her dress in that event because she was one of the award winners in the ceremony, which automatically grabbed millions of attention towards her and her work.
Visit Doveclove For Spicy Articles Of Your Favorite Celebrities
Subscribe to our Newsletter