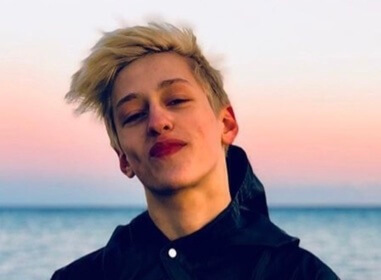 Percy Hynes White is a Canadian actor. He is popularly known for his appearance in the Netflix comedy series Wednesday as Xavier Thorpe.
He was born to his parents Joel Thomas Hynes, singer and songwriter, and Sherry White, a writer and a producer.
His date of birth is 2001 October 8.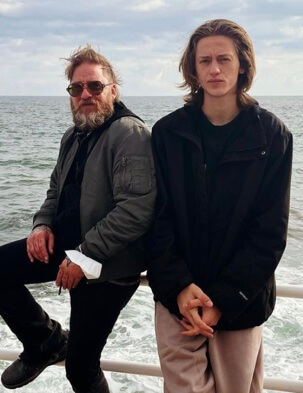 Relationship Status
Percy is not married yet. Also, the actor is currently not dating anyone.
However, his name has been linked with many actresses because of his acting profession.
It was rumored that he dated his former co-star Katie Douglas and according to the rumor, they have called quit, but none of the actors have ever spoken about them dating, so it's not confirmed.
Age And Net Worth
Percy is 21 years old. His net worth is estimated to be $2 to $13 Million.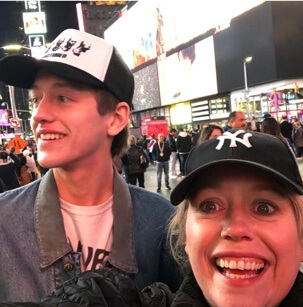 Percy Would Rather Pay Parking Bills
The HollyWire channel interviewed Percy for his new series Wednesday, and he played the Would you rather this or that game in the interview session.
The game was easy for him in the first few questions as he was asked about choosing to forget headphones in the gym or flight and was asked if he would get delayed delivery from a restaurant or coffee store.
He didn't go to a gym or neither drank coffee, so it was an obvious answer for him.
But after thinking for a while, he said that he would not like to be ghosted and would like to ghost others in one of the questions.
He then expressed that finding a parking spot in LA was tough.
So, he would instead take a parking ticket than find a parking spot. The host of the show also agreed with his answer.
He also chose to break up instead of having feelings for someone because having feelings hurts.
Percy Shared About Shooting Of Wednesday
Percy revealed in an interview that after his series Wednesday got hit worldwide, he saw Jenna in posters, on social media, gossip, and everywhere.
He said that after spending so much time in the shooting, he couldn't take seeing her all around over again.
But still, he remembered that shooting was fun and enjoyable.
He said he was not impressed with his acting but liked the whole concept of the series.
He also said that even after the series, he was having fun with the same cast and crew as they all are friends.
He also talked about his and his team's time in Romania, where they were given a single apartment for some time.
He said it was delightful, and he felt like a summer camp during his stay there.
Percy Didn't Know About The Ending Of The Series
Percy revealed that he auditioned for the role of Tyler and Xavier in the series Wednesday but got the part for Xavier instead.
Percy and the interviewer agreed that Xavier was a mysterious and unmistakable character.
Percy revealed that he signed up for the role after hearing about the second episode of the series.
But even though they were just months away from the final episode, they didn't know what would happen next.
While shooting the series, it was a great mystery for the cast and crew.
Percy also explained how he felt weird and fascinated at the same time when he saw all the customs of the Adams family and how the historical movie was coming to life again with this series.
He loved playing in the series and seeing the fantasy come to life.
Percy Accused Of Sexual Assault?
Percy has been all around the media for his work in the series Wednesday, but he has also gone viral on social media because of a girl who accused him of being sexual assault.
The girl claimed that Percy was someone who trapped girls half of his age and sexually assaulted them.
Not just her, but many girls came into social media and spoke about his dirty behaviors.
Also, one of the groups of young girls shared an intimate photo sent by him.
It was all over the internet. But the video of him touching Jenna Ortega inappropriately triggered all these stories and allegations.
It was also rumored that he was kicked out of the series because of his same act. But the accusation against him has not been proved yet.
He has not spoken about the matter yet.
Visit Doveclove For Spicy Articles Of Your Favorite Celebrities
Subscribe to our Newsletter