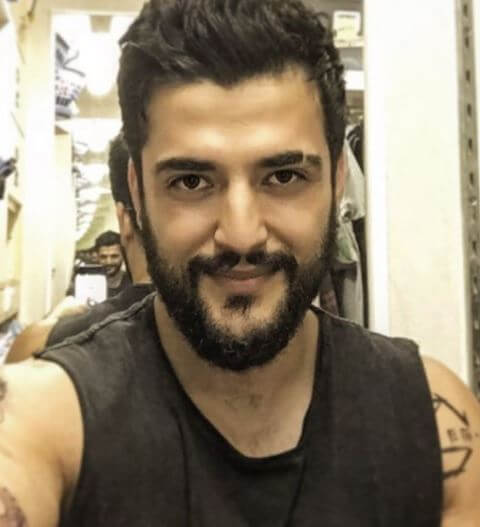 Pheonix Raei, is an Australian actor, director, and producer who is well known for his role in the Netflix series Clickbait.
He was born in Shiraz. He belongs to the Persian ethnicity. He is an Australian.
Dating And Girlfriend
Phoenix is in a relationship with Kate Lister. She is an actress by her profession. The couple has been dating for a long time.
They hadn't opened up when and how they started, but the couples are very happy together.
They both worked together in some series too. As of 2021, Phoenix Raei and Kate are happily engaged.
They have shared many photos on their social media, and they look very cute together.
Kate is working in a series named Clickbait with her partner Phoenix.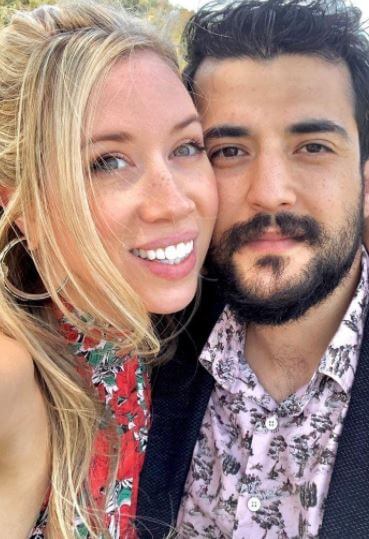 About Phoenix Raei
Phoenix was born on 28 October 1985. Although he was born in Iran, his parents raised him in Perth, Australia, as they migrated there when he was a child.
Phoenix has been interested in acting since his childhood days.
He later pursued an acting career, and today he is one of the most talented actors in the film industry.
He showed his first-ever appearance in 2014 by playing in a short movie. After that, he showed his appearance in many series.
He gained attention after his role in the series Clickbait. His acting performance made him gain success and popularity.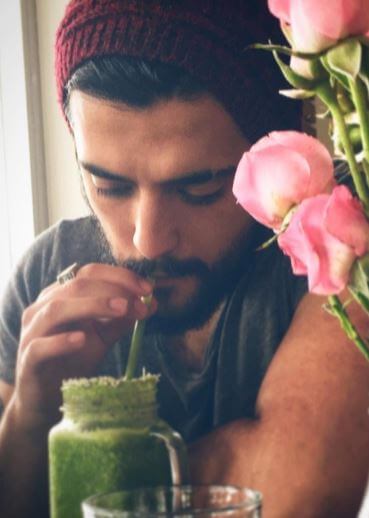 Never Got Catfished
Phoenix Raei, a well-known actor from the Netflix series Clickbait, interviewed Bleeding Cool.
There in that interview, he talked about his series Clickbait. Phoenix is seen playing the role of detective Roshan Amiri.
The interviewer loved the series and said that it was awesome and all the character had played their part very well.
The very first question that the interviewer asked him was as if anyone had catfished him. For that, he replied that no one had ever catfished him, and neither had he catfished anyone.
He said that he is not very much into the online platform, and he expects that he will not get catfished in the future too.
He was then about the script. All the characters in that series have played their part in the role very well.
Phoenix revealed that the preceptive of the character in each episode attracted him the most.
When he read the script, he knew that there is each world of every character, and he had to enter in each of their worlds and found that very interesting.
He was then asked about his character. Phoenix said that his character is all about a person who is very much into his career and wants to be upgrading but there come challenges along with the forward that he gets in his career.
That part of his character made him interested in his character more. He thinks that his show has good and bad information for the people.
He wants the audience to take the excellent sight of the front instead of the bad one. The whole shooting of that show took place in Australia.
They had some moments where he felt that the work pressure was more. He was from the US, and everyone there had an American accent while filming in Australia.
Because of that, he felt like he was in his home. He said he loves watching cartoons and watches his favorite cartoon on Netflix named Around the Twist.
Age, Height, And Weight
He is 36 years old. His height is 1.83m.
Net Worth
The net worth of Phoenix is $1.5 Million. His source of income is actor, director and producer.
The average income of an actor is $40,860 per year.
Phoenix Was Always Passionate About Acting
Phoenix studied law and was pretty good at studying. He belonged to a Persian family where education was a must. But he had something for acting since his childhood.
During his childhood, he used to take his parent's camera and record himself acting.
He was interested in acting, but he had to study law due to his family pressure.
Eventually, he decided to leave the law and moved into acting and filmmaking.
He took a hard step, but his hard work made him a successful actor and filmmaker.
Being from a non-acting background was a tough move for him, but his dedication led him to where he is now.
Phoenix Raei's Impression Got Him A Role In Clickbait
Phoenix is undoubtedly one of the finest actors in the industry. He is an Australian actor but now is part of a Netflix series Clickbait.
Tony was a producer and had watched Phoenix's work. He liked his work, and hence he helped Phoenix be a part of a big production.
His dedication and hard work paid off as he was a part of such a big production and popular series.
He played the role of detective in the series and played it very naturally. The audience appreciated his role and character.
Phoenix Was Unknown About His Character
Phoenix is part of one of the most popular Netflix series Clickbait. He plays the role of a detective named Roshan.
He might appear to be playing the role as if he understands the character and has the character's personality, but he didn't know how his character was initially.
He was given a script in blocks according to the episodes to shoot.
Hence, he had to predict what his character would be doing and what vibes to be shown.
He didn't understand his character's motive, but his patience helped him a lot to figure out things and give his character justice.
Visit Doveclove For Spicy Articles Of Your Favorite Celebrities
Subscribe to our Newsletter