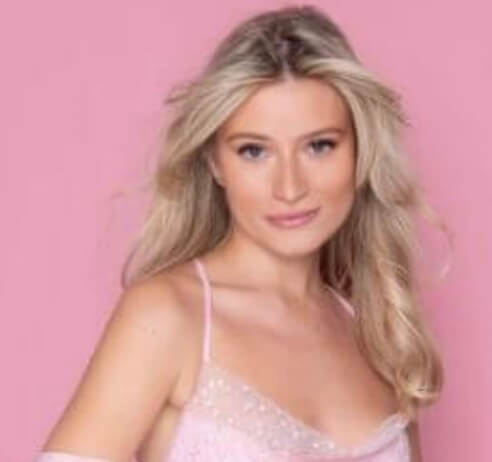 Quincy Adams Morgan is the daughter of an American actress, TV personality, socialite, and Philanthropist, Sonja Morgan.
Her father's name is John Adams Morgan. She was born in October 2000.
She is a painter and multi-media personality. She is studying at the University of Pennsylvania now.
She is an American by her nationality.
Parent's Relationship
Her mother, Sonja, had dated a lot of famous personalities back in time.
She dated surgeon Paul Nassif, investor Harry Dubin, Richard Lewis, who is a comedian.
She also dated singer Eric Clapton and many more. Though she has dated many personalities, she was unable to hold it with them.
However, Sonja had a long relationship with John Adams Morga.
John is a sailor and chairman of Morgan Joseph. They met back in an Italian restaurant in the 1990s.
They worked together at that time. After a certain time, they started dating each other.
In 1998 they got married to each other. They stayed as husband and wife for eight years and then later got divorced in 2006.
They have a daughter together.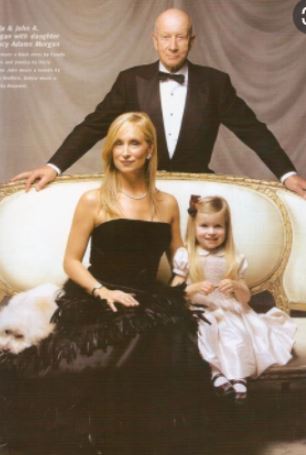 About Sonja Morgan
Sonja is an American actress, TV personality, socialite, and Philanthropist born on November 25, 1963.
Her birth name is Sonja Tremont later changed her surname after her marriage.
She was born and raised by her parents in Albany, New York, in the USA.
She started her career in the marketing of fashion. In 2015 she started her Fashion line.
Sonja came to fame after she showed her appearance in The Real Housewives series.
Her role-play in that series won millions of hearts, and everyone enjoyed her character.
After that, she started appearing in many other shows.
She also played a role in Sex Tips for Straight Women from a Gay Man in 2017.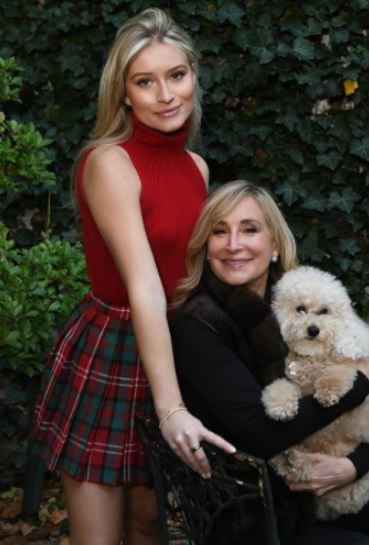 Active in Social Media
Quincy is the child of a celebrity parent. Her mom is a famous TV personality and has a lot of fan following.
Being the daughter of such a popular TV personality, people always want to know more about her.
Quincy, on the other hand, wanted to keep her life private until she turned 20.
At 20 years of age, she seems to have considered the excitement of her fans and followers to let them know more about her.
Hence, she turned her social media public and shared many of her life moments on that social media.
Currently, Quincy holds about 69.3k followers in her Instagram account.
Lingerie Is Must For Women
Sonja Morgan, along with Kristen Cavallari, gave an interview to "Watch What Happens Live with Andy Cohen".
In that interview, Sonja and Kristen had to answer the questions asked by the callers.
Sonja and Kristen both got people's attention after they showed their appearance in RHONY.
The very first caller was a person named Chris. He praised Sonya and Kristen and said that he loved them very much.
His question was for Kristen, and he asked her the tagline beer that Christen would prefer on Real Housewives.
Kristen replied that she hates that question, but she would do CEO tagline beer if she had to.
The second caller was Seraphina Huston. She said that she was very excited about the car to Hannya Trip and her question was for Sonja.
She indicates Sonja as a sexual icon, and her question was about sexual relationships as she wanted tips from Sonja to hit in the bedroom.
For that, Sonja replied, saying that she should keep her partner in her comfort zone first.
Sonya herself likes lingerie, and according to her, it is very necessary for women.
She likes lightning and lights out while hitting in the bedroom. That statement of her confused Andy and asked her to clear it.
Sonja said that she meant mood lightening after that lights off. That was her tip for the second caller.
The third caller was named Tamera, and she also told Sonja that she loved her.
The fourth caller had her question for Sonja, and she asked her about the work that she had done recently.
Sonja replied, saying that she had done lots of work recently, and she said that she recently had Botox in her face, but she needs to do that again as she thinks something is not messed up in her look.
To know more, do check the link.
Age, Height, And Weight
Her current age is 21. She has a height of five feet and six inches tall, and her weight is 54 kg.
Net Worth
The net worth of Sonja is $8 Million. Her source of income is acting. Sonja was paid $465,000 per season.
Mother Sonja Morgan lost control after drinking
Sonja is a beautiful lady who is popular for her show "The Real Housewives."
She is a kind and nice lady, but she has a bad habit of drinking. She is not a regular drunker and never drinks alone.
She also doesn't drink on any occasion. She only drinks when she is with her friend's group.
At the time of the group tour, she got too much drunk and went out of control.
Once in the episode of The Real Housewives, she even started a physical fight after she was drunk.
She also broke a glass fire extinguisher.
After that incident, her friends suggested her to stop too much drink.
She happily apologized and said that she would control her habit.
Sonja Morgan Went Bankrupt
Sonja is a wealthy woman in current days with a net worth of 8 million dollars.
She earned a lot of her money from her recent project show Rhoney.
People may see her as a settled and financially stable woman, but it was not always the same for her.
In 2010, she went bankrupt as she had a lot of debt on her name.
She had almost $20 million in debt. It was a huge amount of money.
In that phase of time, she was having a tough time with her financial well-being.
She did struggle and worked her best in many projects. Her projects went well and her financial status also improved.
Visit Doveclove For Spicy Articles Of Your Favorite Celebrities
Subscribe to our Newsletter