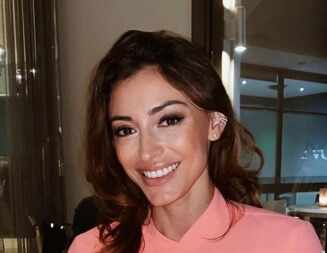 Rachel Legrain-Trapani is the ex-girlfriend of French football player Benjamin Pavard.
Rachel is a model, actress, and television host by profession. She is well known for her role play in "Blessures."
She was born in Saint-Saulve. She is a French citizen.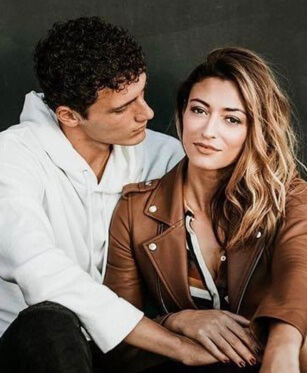 Married Life Of Rachel
Rachel was previously married to Aurelien Capoue, a footballer, in 2013.
Their marriage ended in 2016, and they had a son named Gianni. She and her ex-husband still share their son's custody.
Rachel is now in a relationship with Valentin Leonard. They started dating in 2019 and have a son together named Andrea.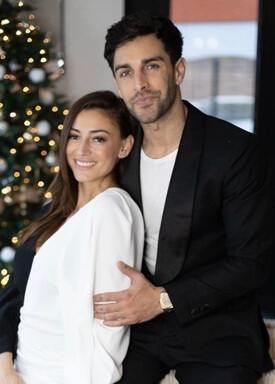 Who Has Rachel Dated?
Rachel has dated many well-known personalities throughout time.
After ending her first marriage, she started dating Benjamin Pavard.
They started their relationship in 2018 and stayed as a couple for a year. A year later, they broke up.
Age And Net Worth
Rachel is 30 years old. She has a net worth of $1 Million.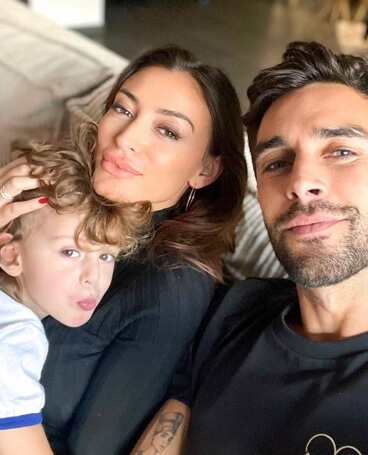 Rachel Is Highly Educated
Rachel has been in the entertainment industry for a long time.
After winning the title of Miss France, she was widely seen as a TV personality and actor.
But many people don't know she is a beautiful lady with an intelligent brain.
She is a great actress as she has received training in the acting field and has been an athlete since childhood.
But besides those, she has a degree in law, economics, and management.
She studied until she got her Diploma degree in project management. For this, she even worked with the ProdJekt Event agency.
She wanted to complete her education, and she did.
But after completing her education, she was back in the TV and entertainment industry, as that is what she always wanted to do.
Rachel Faced Financial Crisis
Rachel had already won Miss France, and she also had a child from her past relationship.
She was living with her child and was unemployed.
Although she was a famous celebrity because of Miss France, she didn't have any contacts or projects to work on.
She went to many places, but people didn't want her and treated her as a burden.
Rachel lost hope then because she didn't know how to feed her baby and herself.
She revealed that her financial crisis was so hard that she applied for the post of sales girl and host for video games show by leaving everything.
Fortunately, she did earn her living slowly.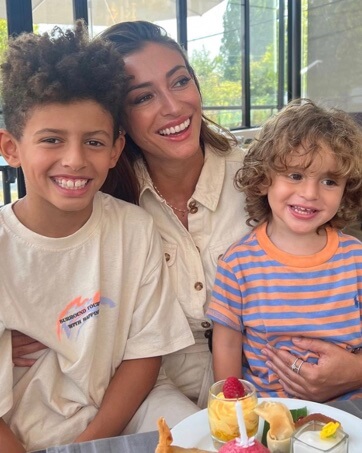 Rachel Ex Benjamin Gained Fame, But He Stayed Same
Benjamin had an essential role in winning the World Cup 2018 for his country France.
He scored many important goals and made possible efforts for his country in the World Cup.
His hard work and dedication did pay off as his team won the World Cup. He was praised by people all around the country.
Before the World Cup, only a few people knew him for playing in the Bundesliga club Stuttgart, whereas, after the World Cup, he was cheered all over the counter.
People sang songs in his name, making him a hero within a few days. But with all the fame and reputation, he is also very down to earth.
He has not changed a bit. He still has great respect and loyalty towards his club Stuttgart.
He knows who is close to him and who has been there for him when he was nothing.
So, he has not developed any selfishness or pride even after winning the World championship.
Benjamin Is A Calm Person
Benjamin moved to Germany's biggest club Bayern Munich in 2019.
He knew it would be a great challenge for him as it would be a completely different scenario with one of the best clubs in the world.
But he was all prepared for the challenge. He was nowhere near nervous because he considered himself a calm person.
He admitted that he was composed, which would help him make up with the team and staff quickly.
He also revealed that he knew some sentences in German but was not so fluent.
But he did state that he would learn the German language and give his following interview in the German language.
Visit Doveclove For Spicy Articles Of Your Favorite Celebrities
Subscribe to our Newsletter