Rani Rose Hudson Fujikawa is the daughter of a famous American actress, author, and businesswoman Kate Hudson.
Her father's name is Danny Fujikawa. She was born on October 2, 2018.
She has two elder brothers named Ryder Robinson and Bingham Hawn Bellamy. She was born in America. She is an American citizen.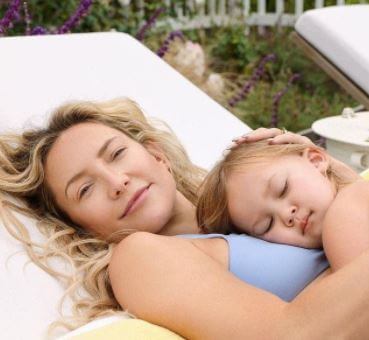 Parents Relationship
In 2000, Kate was dating the singer of the band "The Black Crowes" Christ Robinson.
They got married on December 31 of the same year.
They gave birth to a son in January of 2004 and named him Ryder Russell Robinson.
After six years of togetherness, they split up in 2006. They officially divorced in 2007.
After three years, Kate started to date Matt Bellamy. Matt was also a singer in the band Muse.
After a year of dating, in 2011, they got engaged.
Before a month of engagement, they gave birth to their son named Bingham Hawn Bellamy. They then mutually broke up after 3 years.
From 2016 till now, Kate has been in a relationship with Danny Fujikawa.
Danny is a professional musician and owns a recording studio. They met through a common friend and then started dating.
After dating for two years, they had a baby girl named Rani Rose Hudson Fujikawa.
They still are together and are happy. They got engaged on September 13, 2021. They haven't shared anything about their wedding plan yet.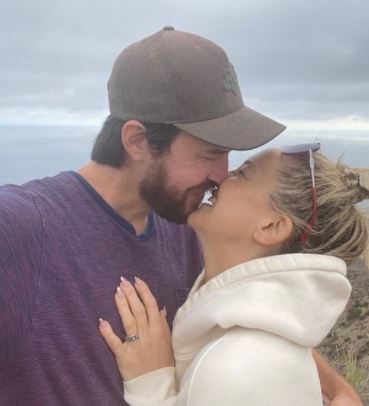 About Kate Hudson
Kate's full name is Kate Garry Hudson, who is an American actress, author, and fashion entrepreneur who was born on April 19, 1979.
Her father's name is Bill Hudson, an actor and musician and her mother is Goldie Hawn. Both her parents are famous actors.
They both got divorced when Kate was just 18 months old. Her mother dated another man, and they raised Kate and her brother.
She began her career in acting when she was eleven. Kate has done many movies and comedy series till now.
Her renowned movies are Fools Gold, Wish I Was Here and Bride Wars. She has already won several awards in her acting career so far.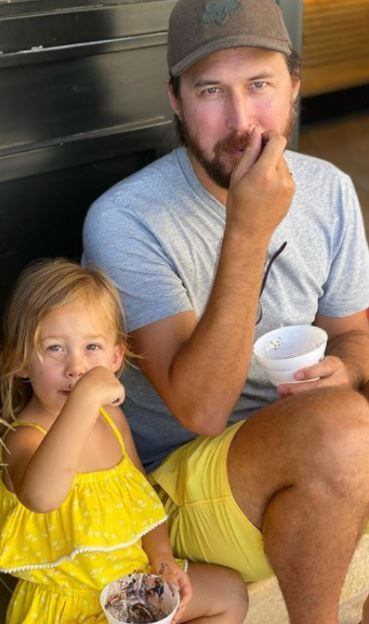 Kate's Has No Regret Losing Her Father
Kate is the daughter of Bill Hudson and Goldie Hawn. Her biological dad left her when she was too little.
Kate and her brother were raised by her mother and her mother's longtime partner. Kurt Russell is the stepfather of Kate.
Kate had never seen her father as he left her when she was just 18 months old. Her stepfather has played an important part in her life.
Though he wasn't her birth father, Kate received everything from her stepdad. Kate is grateful to have Kurt as her father.
She posted a photo with her stepdad on Father's Day.
She has shown how lucky she is to have Kurt as her father and how much he means to her.
Her mother and her stepfather had never thought about getting married to each other.
Kate doesn't hesitate to talk about her father, but the fact is her stepfather never failed to be a good dad for his stepdaughter and stepson.
Age
Rani current age is three years old.
Net Worth
Rani is still a toddler, so her net worth is not available. Her mother, Kate, has a net worth of $80 Million.
Her source of income is acting and business.
Kate Hudson Was Judged For Her Movie Song
Kate's movie Music, which was directed by Sia, a famous singer, was criticized by the people.
In that movie, Kate played the role of a drug-dealer and she also has a sister who needs special treatment.
She takes care of her sister but later gets accused of taking care of that sister.
Maddie Ziegler played the sister role. As that movie illustrated autistic people, it offended the autism community.
Some parts of the movie completely disturbed the community people of autism.
In that scene, the sister character was portrayed as being controlled, because of that people said the scene could be disturbing to the people who are autistic, and it would be hard to get control over themselves and as well as the person who is looking after them.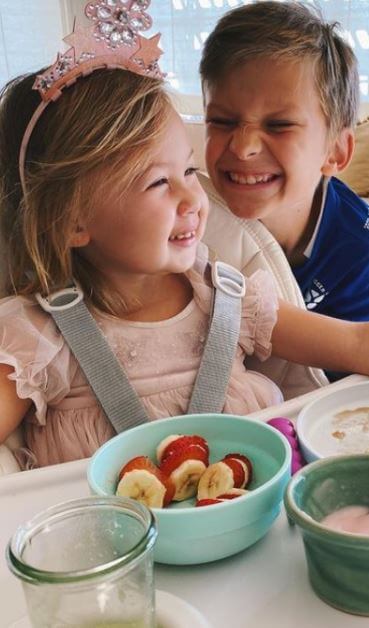 Kate Linked With The Factory Where Women Were Harassed
Kate was linked with the Lesotho Factory. In this factory, many women were employed, and their job was to do knitting.
Kate was in contract in many ways with that factory.
But Kate didn't know that the factory's boss and higher postmen were abusing the women brutally.
The factory employees were kept naked many times, and made them pee on themselves by not letting them go to the bathroom.
They were sexually harassed in many ways, and Kate being part of the factory, didn't even know about it.
After the news break out about the harassments and torture, Kate was shocked.
After knowing the fact about the factory, Kate cancelled all the links and contracts with the factory.
Kate then supported the investigation of this case and helped the employee who were victim.
Visit Doveclove For Spicy Articles Of Your Favorite Celebrities
Subscribe to our Newsletter