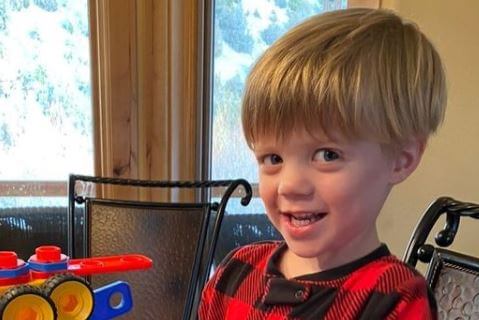 Remington Alexander Blackstock is the son of American singer, author, actress, songwriter, and television personality Kelly Clarkson.
Remington was born on April 12, 2016, and is the youngest child.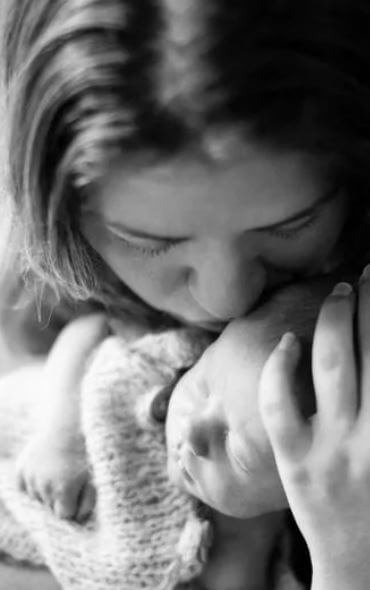 Family, Parents, and Siblings
In 2016, Kelly Clarkson and Brandon Blackstock gave birth to son Remington Alexander Blackstock.
His mother shared his first picture through her Twitter account, which drew a lot of attention.
He also has a big sister River Rose Blackstock and two half-siblings named Savannah Blackstock and Seth Blackstock.
About Mother, Kelly Clarkson
Kelly is a singer, songwriter, actress, and television personality.
She was born on April 24, 1982, to parents Jeanne Clarkson and Stephen Michael Clarkson in Fort Worth Texas, United States.
She graduated from Burleson High school in 2000. In high school, she used to sing in the school choir.
Kelly loved music. She moved to Los Angeles to pursue her music career.
She did numerous jobs and also made a few appearances on TV. She also worked as a female vocalist with songwriter Gerry Goffin.
But things didn't go well with her, which made her so discouraged to return back to Texas.
1st American Idol Winner
After returning home, in 2002, one of her friends told her about a new talent show.
She soon applied and became one of the 10,000 contestants for American Idol.
After competing with 10,000 contestants, she became the 1st winner of the American Idol season first.
Broke the record of The Beatles and Britney Spears
After winning American Idol, her debut single topped the US Billboard Hot 100 and was able to break the 38-year-old record of the biggest leap to number one made by The Beatles.
"My Life Would Suck Without You," which is her single broke the Britney Spears record.
Her single holds the record for the biggest jump to number one in the chart's history.
Her second album, Breakaway which was released on November 30, 2004, sold over 12 million copies worldwide, which was a big hit at the time.
She was nominated for Grammy Awards 13 times.
Her second album, Breakaway, won two Grammy Awards, and another album Stronger was able to win one Grammy Award, making her win 3 Grammy Awards.
Parent's Relationship
Kelly met Brandon Blackstock in 2006 while she was rehearsing for American Country Music Awards.
At that time, Brandon's father was Kelly's manager, and Brandon's stepmother was Kelly's mentor.
Kelly right away had feelings for him. But at the time, Brandon was married to Melissa Ashworth.
They met again in 2012 and at that time Brandon had already ended his marriage with Melissa Ashworth.
The couple fell in love and moved in together in a short period of the relationship. The couple tied a knot in October 2013.
Brandon had two children from his previous marriage.
Divorced with Brandon Blackstock
Kelly filed for divorce against her husband, Brandon Blackstock in 2020. They separated after seven years of their marriage.
The couple has two children, a son Remington Alexander Blackstock and a daughter River Rose Blackstock.
Kelly said that she is looking forward to 2021 for her show. Her fans are sad but are also interested and looking forward to her future performance.
Mom is her Best Friend
Kelly interviewed her mom in her podcast "The Kelly Clarkson Show."
Kelly opened up that she was her best friend, and she was very thankful to her mom for everything.
The interview was very interesting as her mom Jeanne opened up about some past things related to Kelly.
Her mom said that her children, including Kelly, talk a lot.
Sometimes she thinks that they are not even her children because they are very different than her as she hardly speaks or speaks to anyone.
But Kelly is happy that she is talkative, and because she talks about too many things, she has her show now, and her mom was also pleased about that.
Kelly disclosed that her mom even asked her to watch her mouth 17 years ago when she participated in an idol.
In that interview, John was also there, and he said that he was close to the perfect guy when he was in school.
Kelly said jokingly that John suits her mom and he had to be her child because they were alike.
Kelly's mom Jeanne was a teacher, and she had seen her mom as a teacher, and she thinks that her mom is one of the greatest teachers she knows, and she asked her mom about what made her choose the teaching profession.
Her mom replied that as she grew up, she watched some excellent teachers as well as lousy teachers, and when she looked at the bad teachers, she felt that no, she didn't want to be like that.
She wanted to make students think the school is excellent, and she always wanted kids to love the school.
That was the thing that inspired her mom to be a teacher, and Kelly feels amazing to have a mother like Jeanne.
Daughter as show guest
Kelly gave an interview on the "Late Night with Seth Meyers" show where she talked about her show and her daughter asking her to be a guest on her show.
The interviewer, Seth, welcomed Kelly into his show, and he welcomed her into the family of show hosts as Kelly started her talk show named The Kelly Clarkson Show.
She said that she had watched her show with her family, and she said that she wouldn't watch it again because after watching those, she felt that she had done that same thing differently.
Kelly opened up that Ellen and Jimmy helped her a lot doing her show, and the best advice they gave to her was to be herself. She felt that advice was very easy, and she did it just by being herself.
Seth then asked Kelly about her dream guest, and she named Meryl Streep and wanted Meryl to be on her show.
She said that she invited the American Idol judges to come to her show as guests, and she was very excited about that. Kelly said that she had hosted the BillBoards award.
She said that she is capable of handling everything in her life. Kelly then opened up that her daughter asked her to invite her as a show guest.
She said that her daughter is in kindergarten, and when anyone asks her about her parents or talks about them, she replies, saying that her mom is Kelly Clarkson and her dad is Bradson.
She wanted her daughter to be on her show, and when Meryl comes into her show, she wants her daughter to ask questions and talk with Meryl.
She said that if anything wrong happened in the interview with Meryl, she could blame her 5-year-old daughter for escaping from that problem.
Spending Time With Ex-Husband
Kelly Clarkson was married to Brandon Blackstone for seven years. The couple had two children together and were very happy in their marriage life.
But slowly, things fell out, and after seven years of marriage, they decided to get divorced.
It was not an easy decision for Kelly, and the time between their divorce was terrible and saddening.
Mostly Kelly's small kids have also been affected by their divorce. Their divorce was not mutual, and because of that, things got even harder.
Kelly and her ex-husband were rough in court for their children's custody. Luckily, Kelly got full parental control of her children. After the divorce, Kelly tried to overcome her rough situation.
For Kelly, her kid's happiness matters most, and she took a break from the singing show she has been hosting.
She and her children went to Montanna to spend their summer break. Her ex-husband Brandon has been living there and working there as a rancher, so she took her children to spend time with their dad.
Her children enjoy traveling with their dad. Kelly is living with her kids in LA, and she has been hosting her talk show.
Kelly said this was the first summer break she had taken in the past 16 years.
She had no time, but this time she thought of making herself and her children better as so much had happened.
After the divorce, Kelly returned to her recording and wrote 60 songs. She had only that way to speak her heart out.
She is now 40 years old and is trying to find herself and searching for the things that are comfortable for her.
Although she and her ex had a messy and rough divorce, she spent time with her ex for her children.
The only thing that matter to Kelly, for now, is her children, and she will do anything to see her kids happy.
Net Worth and Earnings
Remington is just four years old and much minor to be considered to have a net worth.
But the net worth of his famous mom and dad is structured below:
| | | |
| --- | --- | --- |
| | Kelly Clarkson (Mom) | Brandon Blackstock (Dad) |
| Net worth | $45 million | $5 million |
| Income Source | singer, author, actress, songwriter, and television personality | Talent Manager |
Age, Height, and Weight
He is four years old.
His height and weight have not been mentioned.
Visit Doveclove For Spicy Articles Of Your Favorite Celebrities
Subscribe to our Newsletter