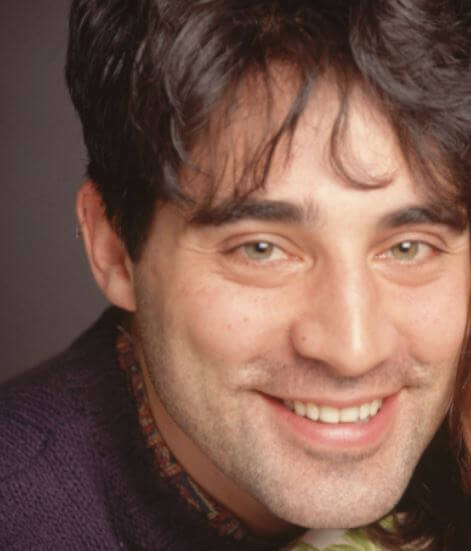 Rob Sussman is the ex-husband of American actress, television presenter, and producer Ricki Lake.
He has two sons named Milo and Owen with Ricki. He is an illustrator by his profession.
He was born in New York, U.S. He is an American.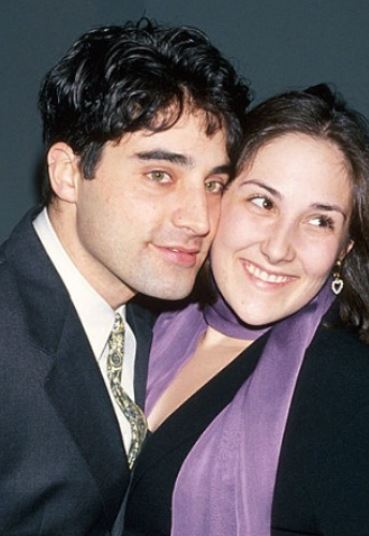 Relationship Status Of Ricki Lake
Ricki met Rob on the day of Halloween in 1993. They hit it off and started dating. A year later, they both got married. They have two sons together.
They both stayed together for 9 years, and in the year 2003, they ended their marriage.
After that, Ricki got into a relationship with Christian Evans. They were engaged in 2011, and a year later, they got married.
They stayed as a couple for four years and ended their relationship in 2015.
She is in a relationship with Rose Burningham. They got engaged in February 2021. She took wedding vows with Rose on January 2, 2022.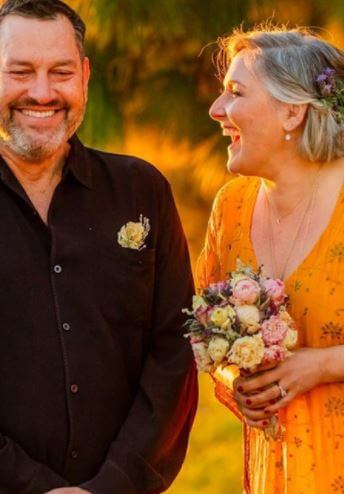 About Ricki Lake
Ricki's full name is Ricki Pamela Lake who is an American actress, television presenter, and producer born on September 21, 1968.
Ricki is well known for her role in Hairspray as Tracy Turnblad. She was born to her parents, Jill and Barry Lake.
As her acting career started, she played her first-ever main lead role in 1988. Some of her popular movies are The in Crowd, Working Girl and Park.
She has produced her documentary also. As of now is happily married to her new partner and has two children who were from her ex-husband.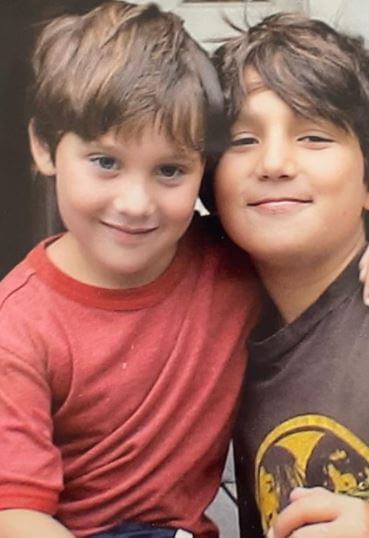 Believes Ex-Husband Brought New Partner Into Her Life
Ricki Lake interviewed the talk show "Tamron Hall Show."
There she talked about her new love of life, her new journey with her partner, and about a new documentary.
Ricki lost her second husband and was having a hard time, but she unexpectedly found love in Ross Burningham.
She joined that interview from her home. She said she had shaved hair, but now it's all grown up long.
She looked stunning with that shaved hair. She fell in love with Ross during the pandemic, surprising and unforgettable for her.
She lost her husband in 2017, and after that, she thought that love had gone from her life.
Her late husband was dealing with mental illness and was having a mental breakdown, and because of that, he committed suicide.
For him, his life had become hard to live, and after his death, she was so broken.
She felt that she had lost her happiness, and she was in her bed thinking about ending her life all day.
His death made her heartbroken, and she thought her joyful days wouldn't come back again.
But after some time, her friend put her on a blind date where she met Ross. A month later she met her for the first time and that time she felt that he was the one for him.
He ultimately brought happiness to her life, and now she thinks they are meant to be with each other.
Ricki has a strong belief that her ex-husband Christian is the one who brought Ross into her life.
She had a deep and strong connection with her ex-husband, and as he always wanted Ricki to be happy, she believes that Ross was brought to her by Christian.
When she is with Ross, she feels the presence of Christian with him, and that makes her think stronger in spiritual things.
Suicidal Thoughts Because Of Hair Loss
Ricki gave an interview on Good Morning America where she talked about the struggle she had been through due to her hair loss.
The interviewer warmly welcomed Ricki and showed her some clips of women going through the same situation. Many women showed their support to Ricki and thanked her for being an inspiration to them.
Ricki has been battling hair loss for 30 years, and it has been very hard. She opened up that her hair loss struggles gave her thoughts of suicide.
She shared her story in front of people, and that made her inspire many men and women battling through hair loss.
Her hair loss journey was not easy as it damaged her mentally, physically, and emotionally.
When she thought of sharing her story, she was scared because she thought that people would judge her and make fun of her, but she received a very positive response from people, which made her happy.
She opened up about hating taking showers because she didn't want to see her hair in the drain. But now, she has shaved her hair and feels good while taking a shower.
She doesn't have to get scared of seeing hairs in the drain. She is the mother of two children and is told that her sons are very proud of her.
Her hormones, birth control pill and genetics played a huge role in her hair fall.
Ricki also talked about those women who see their hair shedding after breastfeeding; she can relate to it as she has been through the same situation.
She said that she lost 20 pounds in 5 weeks and went on a calorie diet. She took 500 calories per day, which helped her in weight loss.
Ricki opened up that she wanted to write a book on her hair loss journey, and she said she is working on a documentary related to women's health.
Age
Ricki is 53 years old.
Net Worth
The net worth of Ricki is $16 Million. Her income comes from acting, television presenting, and producing.
The average income of an American actress is $218,000 per year.
Ricki Was Injured While Dancing
In 2011, Ricki was ready for her new Dancing With The Stars season. She was rehearsing with one of the best professional dancers Derek Hough.
She was all ready for the show and was busy with her rehearsals. She was wearing heels for her dance during rehearsals.
While dancing, her heels became a problem for her. She got injured in rehearsal with a big bruise on her shin.
She was rushed into the hospital by ambulance directly from the studio.
She then informed her fans that she was all okay and had only a slight injury.
Ricki Was Depressed
Ricki is a flawless actress and performer. She has done a lot of brilliant movies and earned a lot of appreciation.
Many people were unknown about Ricki had struggles with hair loss problems. She used a wig in all her career for 30 years as she had a hair fall problem.
She used a lot of hair dyes, sprays, medicines, and also, due to her pregnancy, she faced this problem.
She was too embarrassed due to her condition. She almost thought of attempting suicide and was depressed.
She went to a psychiatrist, but it didn't help.
She overcame the fear after 30 years as she thought that her coming out with the problem might inspire a lot like her.
Ricki Found Happiness Again
Ricki lost her husband Christian Evans in 2017. She loved her husband so much, and it was a big loss for her.
Her late husband was having a mental problem and was mentally ill. He was broken and was depressed.
She thought that she would never find happiness again and would have to live with it.
She was all broke. But after two years, she found love again. She overcame her loss and gave a new chance to herself with a new person.
She is currently married and happy.
Visit Doveclove For Spicy Articles Of Your Favorite Celebrities
Subscribe to our Newsletter