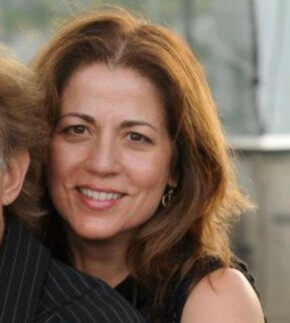 Rose Wright is the wife of singer and composer Gary Wright, best known for his song Dream Weaver.
She was married to Gary for 38 years. They exchanged their wedding vows in 1985.
Before her, Gary was married to Tina Wright. Rose and Gary had two kids, Justin Wright and Dorian Wright.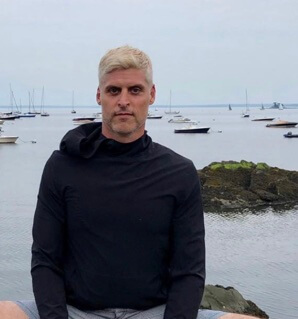 Her Husband Gary Died At The Age Of 80
Dream Weaver singer Gary passed away at the age of 80. He was struggling with Parkinson's and Lewy body dementia for six years.
The news of his death was confirmed by his son, who stated his father died in September at his Palos Verdes Estates home after battling with dementia and Parkinson's disease for the past six years.
His son further said that his father was diagnosed with Parkinson's six years ago, and later, he was diagnosed with dementia, too.
He said he had been doing pretty well for some time, but his health situation got worse, and he needed home care nurses, 24-hour care, and professional assistance.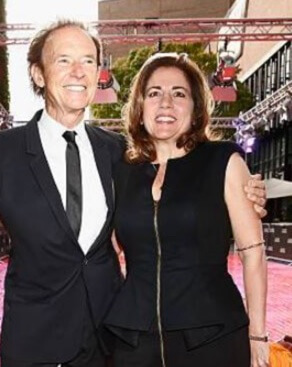 Age
Her late husband Gary was 80 years old at the time of his death.
Net Worth
Gary's net worth is estimated to be $10 million.
Gary Went Overseas To Become A Doctor
Gary was born and brought up in New Jersey. He went to England in 1967 to study and become a doctor however, he dropped his plan and decided to join a band called Spooky Tooth.
He even went to Germany to get a postgraduate degree in psychology.
Later, he decided to keep his academic aside and focus entirely on music, as he always wanted to be an artist.
He toured Europe with the band he formed, and that's how he started his musical journey.
He also worked with some great English musicians. He said he met some of the most talented musicians in England and that English music had a significant impact on American music.
Gary Talked About Writing Songs
Gary has written most of his songs by himself, but he has written a few with his ex-wife Tina and Jamie Quinn.
He shared that he loved writing songs while traveling by bus, car, or airplane. He added traveling enhanced his creativity.
Gary Wrote A Book Called Dream Weaver
Gary wrote his memoir. In an interview, he said that his friends from the music industry and outside the industry inspired him to write the book.
His friend told him that he had met some of the best people in his life and should share his experience with the world.
The book is about music, meditation, and his friendship with George Harrison.
He said he was never a book writer and thought that it was not his cup of tea, but later, he realized that writing a book was like writing songs.
He shared that the creative process in both cases was the same. He said he had more freedom while writing a book.
He wrote a book proposal and got a literary agent, and then he was signed by Penguin Random House.
He said he enjoyed writing the book and that it was one of his most incredible experience he had.
Wright Talked About His Friendship With George Harrison
Wright played for George Harrison after George left the band Beatles.
He said that when he met George, he got deeply involved in spirituality.
He shared George knew about his interest in Eastern philosophy. He shared he used to burn incense, and there were pictures of saints in his studio. He was a devotee of Hari Krishna, so he chanted Hari Krishna's mantra on mala beads.
He said he started reading books, and he used to chant with him.
Visit Doveclove For Spicy Articles Of Your Favorite Celebrities
Subscribe to our Newsletter