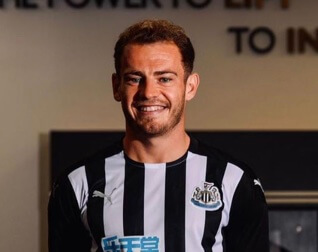 Ryan Fraser is a Scottish professional football player. He plays in the Newcastle United club in the position of Winger.
He was born to his parents, Graeme Fraser and Debbie Fraser. He was born in Aberdeen.
He is a Scottish citizen.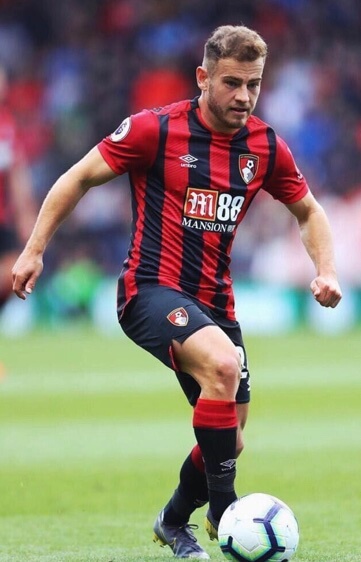 Relationship Status
Ryan does not have a girlfriend.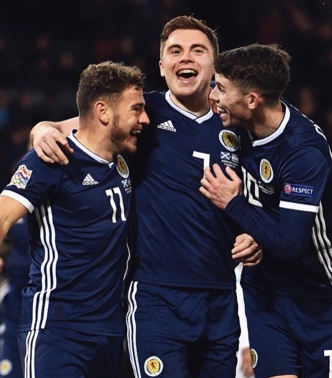 Age
Ryan is 28 years old. His height is 1.63 m.
Net Worth
The net worth of Ryan is 11 Million euros. He earns from playing football.
Ryan Met His Idol
Ryan and his teammate Dan Burn gave an interview to Sky Sports football where they played a Never Have I Ever game.
The host of the channel asked Ryan if he had ever met his idol or not, and he answered by saying yes.
Ryan revealed that he had met his idol several times and looked excited to answer.
He opened up that his idol is Cristiano Ronaldo.
He had not met Ronaldo personally, but of course, while playing against Real Madrid and other clubs, Ryan had met Ronaldo.
Ryan also said that Ronaldo had touched him while they were passing each other on the ground.
Ronaldo's elbow touched Ryan, and he felt great and happy. This happened when he played against Real Madrid.
Stay Away From Negativity
Ryan used to play for Bournemouth a few years back.
He was one of the best players in the club, and still, he sat back on the bench for some matches.
He and the club's fans were surprised by the manager's decision.
They were disappointed as Ryan always made some contribution to the game. But Ryan kept his positivity.
Ryan said that even if he had started from the opening as a substitute, he had to prove himself and perform his best.
He has to play for the team and make some contribution to the team regardless of when he plays.
He also expressed that sitting back on the bench is not a great feeling, but it sometimes helps players to gather rage, which is quite fruitful at the match.
Ryan's Rating Decrease In 2022
Players are rated by FIFA every year based on their performances and involvement.
Ryan was also rated 79 in 2021 by FIFA. It was a great rating for him as he is indeed a golden player for his team.
But in the 2022 rating by FIFA, he was rated 75. His rating was decreased by four, and when asked about his thoughts on it, he blamed himself.
He expressed that he didn't get to play most of the time in 2022.
He was outside the game for maximum time. And when he was in the game, he was either injured or played badly.
He didn't feel bad about his rating, knowing he didn't have a great season. Still, he thinks that he has got a fair rating from FIFA.
Ryan Had No Time To Waste
Ryan plays for Newcastle United, and he is indeed one of the best on the team.
Back then, Newcastle was winning matches continuously, and Ryan was a bigger part of it.
When asked about his feelings, he said that he was feeling great.
But he also said they are in a state where they had to perform great and bring a great result to the team.
He revealed that he didn't have time to waste. He cannot fly because of some wins and has to stick to the ground.
He expressed that he would be celebrating the win, but the main focus of his would-be training for the next match so that they would not ruin their winning record.
Visit Doveclove For Spicy Articles Of Your Favorite Celebrities
Subscribe to our Newsletter